403
30.03.2018
25 000 euros revealed by Minsk customs officials in the boxes of chocolates
An attempt of illegal movement of 25 thousand euros in the international mail was thwarted by Minsk regional customs officials.
The postal item, received from France, was addressed to a 27-year-old resident of Minsk. The sender listed chocolates and clothing in the customs declaration. Meanwhile, the cost of goods was not specified in the documents. During the customs inspection with the use of x-ray equipment, the presence of a large amount of foreign currency in two boxes of chocolates was established. The money was neatly wrapped in foil and hidden at the bottom of the boxes under the sweets.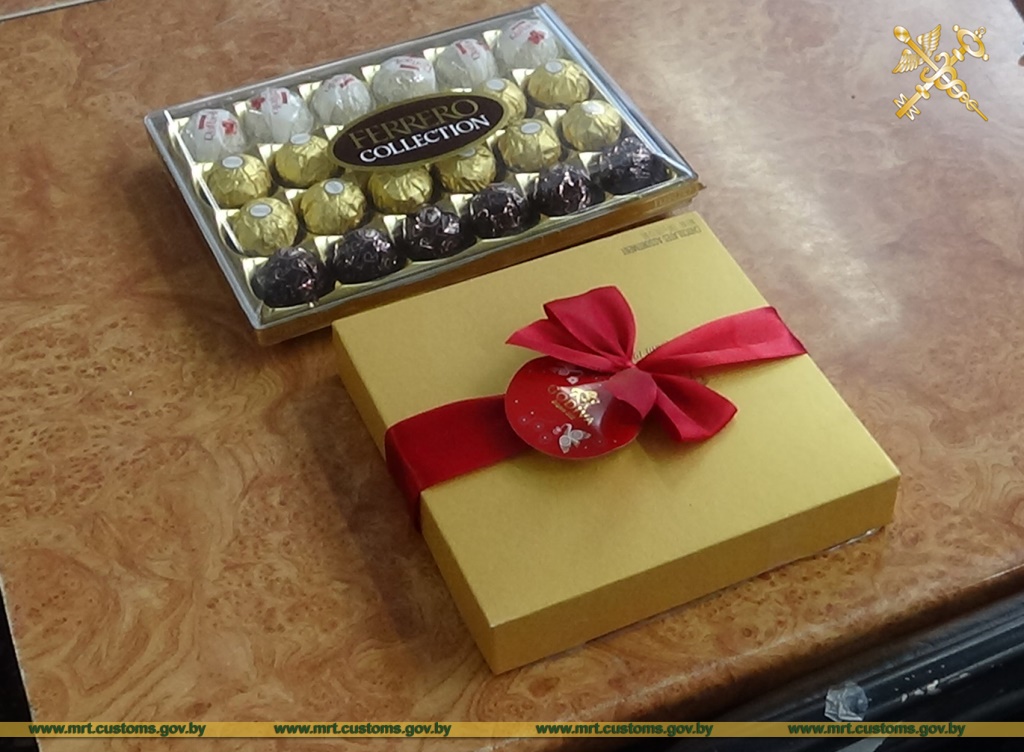 The State customs Committee recalls that the movement of foreign currency in parcels is prohibited. The exception is letters with declared value of the amount, not exceeding $ 200 in the equivalent.
The prohibited shipping is seized. On this fact Minsk regional customs initiated a criminal case in accordance with part 2 of Art. 228 of the Criminal Code of the Republic of Belarus.