236
13.09.2017
Belarusian customs officers won silver in the International Futsal Tournament
In the 11th International futsal tournament among the customs service teams, Belarusian customs officers competed with dignity: four wins. As a result of the four-day struggle, Brest had12 points and won the second place. The winner's cup this year got Armenia; the third place of honor was taken by the team of the customs service of Ukraine.
The representatives of the customs authorities of Armenia, Belarus, Kyrgyzstan, Russia and Ukraine, as well as the team of RUE "Beltamozhservis" took part in the competitions. About five thousand fans visited the matches of the teams.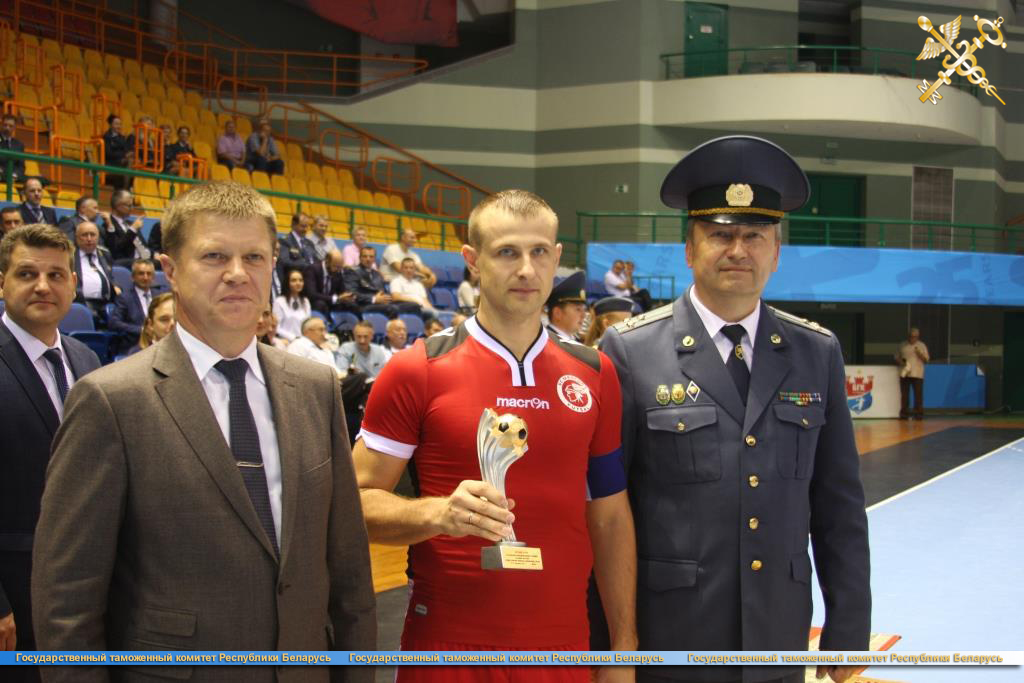 The international futsal tournament among the customs service teams was held in Brest in 2007 for the first time. Such competitions contribute to the strengthening of friendly ties between customs authorities and law enforcement agencies of states; promote the popularization and development of game sports in customs. The tournament is a meeting of colleagues and friends, and only then rivals.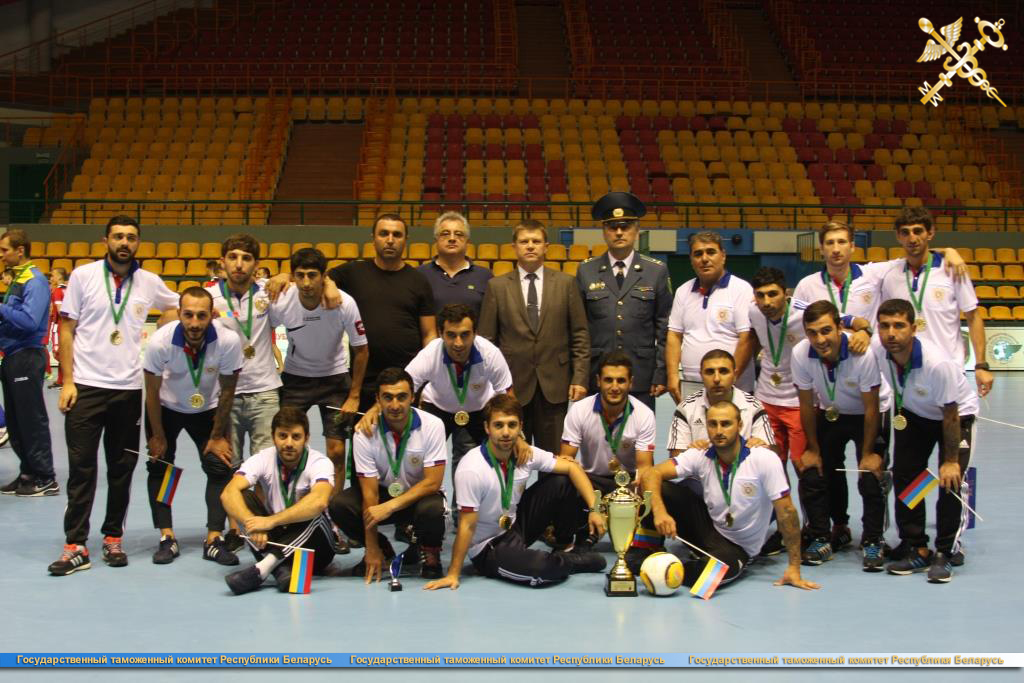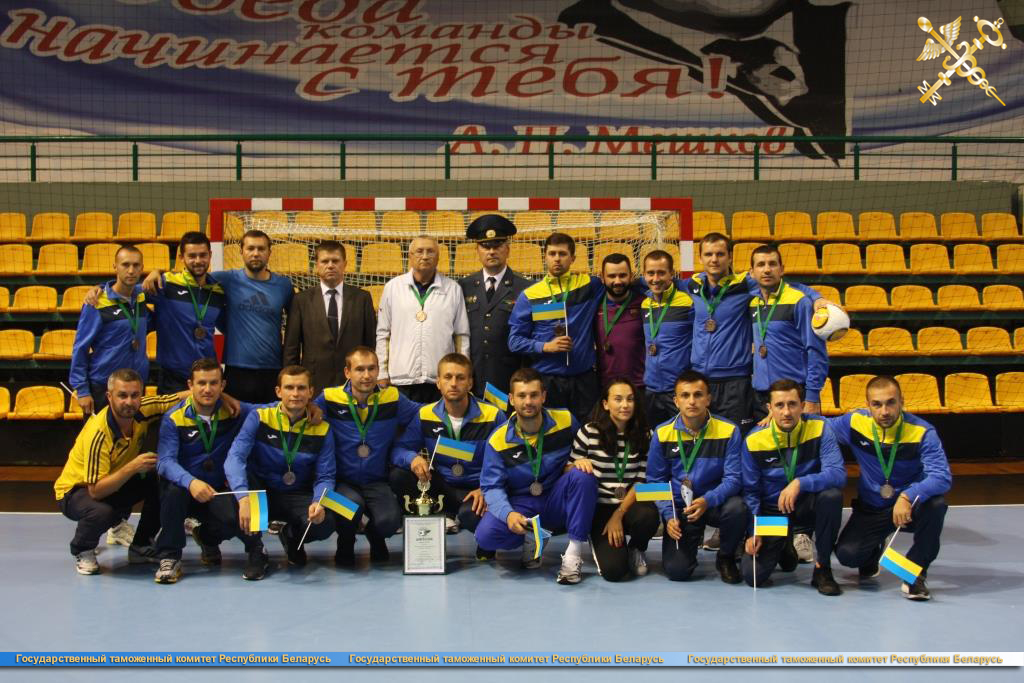 The Chairman of the State Customs Committee Yury Senko, the management of Brest customs and interacting law enforcement agencies of Brest region attended the ceremony of awarding winners. They presented cups, medals and memorable prizes, established in individual nominations.
In his address to the athletes and guests of Brest, Yury Senko noted that sport tends to unite, teaches to work in a team, and football itself helps to cultivate endurance, stamina and rigidity, respectful attitude towards each other.
The results
1st place - Armenia
2nd place – State Customs Committee (Belarus)
3rd place - Ukraine
4th place - Russia
5th place - RUE "Beltamozhservis"
6th place - Kyrgyzstan