353
28.06.2018
Central customs authorities of EAEU member states and Socialist Republic of Vietnam signed a Protocol on procedure for information exchange
The Chairman of the State Customs Committee of the Republic of Belarus Yury Senko takes part in the 132nd Session of the Council of the World Customs Organization, which takes place from 28 to 30 June in Brussels. 
Sessions of the WCO Council are held annually and are one of the most important and significant international events in the customs sphere, since the subjects of the considered issues have great practical interest for the customs administrations of all countries that are members of the WCO, including Belarus. 
Today the Protocol between the central customs authorities of the EAEU member states and the Socialist Republic of Vietnam on the procedure for information exchange was signed by Yury Senko, representing the consolidated position of the customs services of the member states of the Eurasian Economic Union, and the Director General of the Main Customs Department of the Ministry of Finance of the Socialist Republic of Vietnam, Nguen Van Kan in the Embassy of the Republic of Belarus in the Kingdom of Belgium.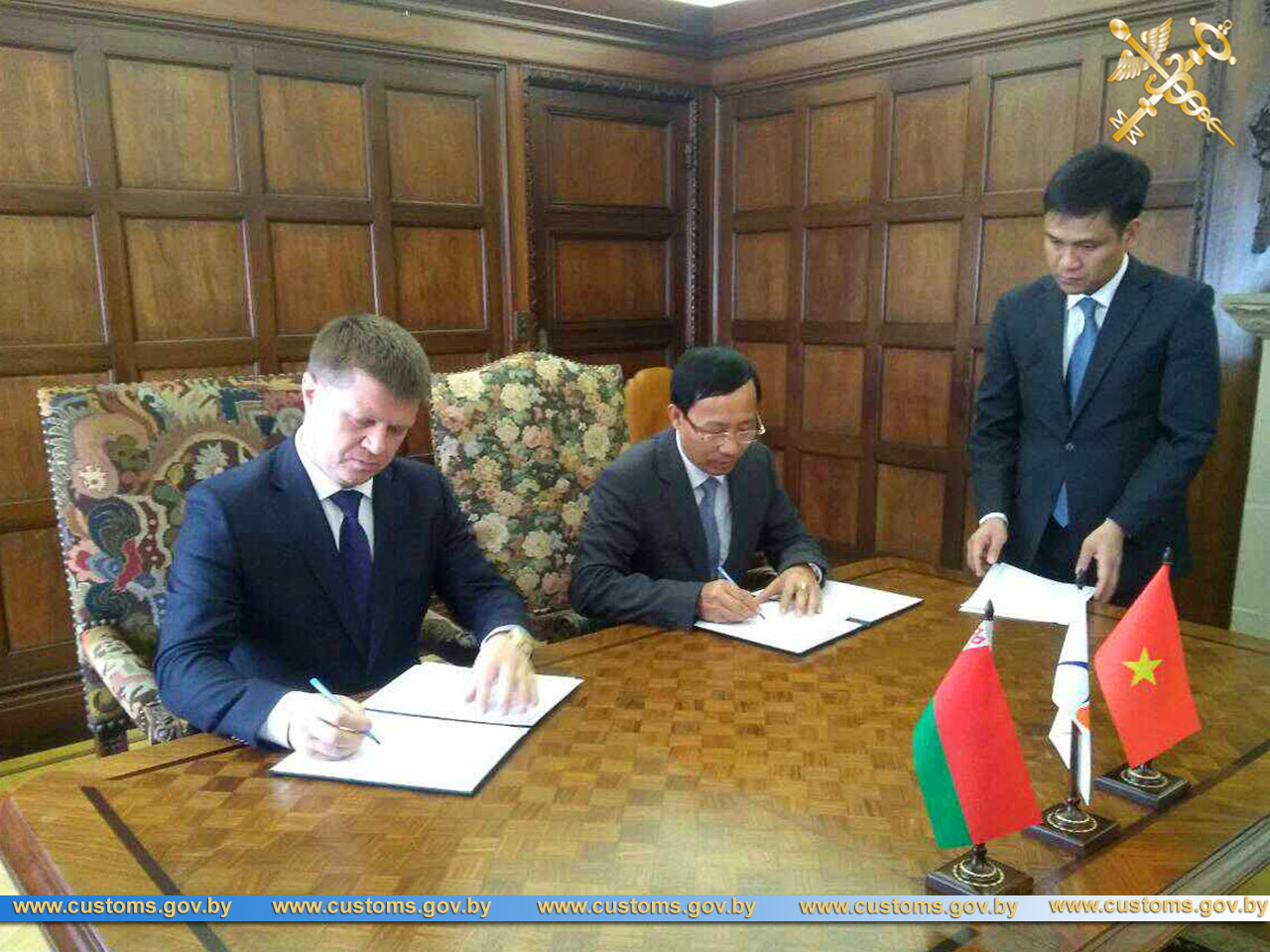 The provisions of the Protocol provide for the experimental and subsequently regular application of electronic information exchange between individual customs bodies of the Parties to the Agreement with a view to simplifying the conduct of customs operations, accelerating the release of goods and preventing violations of customs legislation.
The provisions will help create favorable conditions for trade development between the Parties to the Agreement and economic cooperation in areas of mutual interest on the basis of equality, non-discrimination and international law, and will promote the liberalization of trade in services and attract investment.
By the way, the trade between Belarus and Vietnam in the five months of 2018 grew by 13% compared to the same period in 2017. Exports in the current year increased by 18% and amounted to 38.2 million US dollars, imports increased by 6% and amounted to 20.8 million dollars.
The main export goods to Vietnam are potash fertilizers, trucks and truck tractors. Popular imported goods from Vietnam are nuts, printers and multifunction devices, electronic integrated circuits, coffee.