366
11.02.2019
Citizen of Russian Federation tried to import 63 kg of hashish into EAEU
A 48-year-old citizen of the Russian Federation tried to import 63 kg of hashish into the territory of the Eurasian Economic Union. The attempt was successfully prevented by operatives of Grodno regional customs andcynological service in cooperation with border guards.
The large consignment of the drug was hidden in a hiding place specially equipped under the seats of the KIA SORENTO vehicle. The Russian, who moved hashish, followed from Lithuania through Kamenny Log checkpoint through the "green" corridor. Customs officers sent the vehicle to the X-ray inspection system. The driver attempted to spontaneously leave the checkpoint, but was detained by border guards. 
During the subsequent inspection of the car, the customs officers found 67 briquettes with a dark-brown substance. An expert of the Lida Interdistrict Department of the State Forensic Examination Committee for the Grodno Region established that a dangerous narcotic drug - hashish was in one of the briquettes. Other briquettes are currently under examination.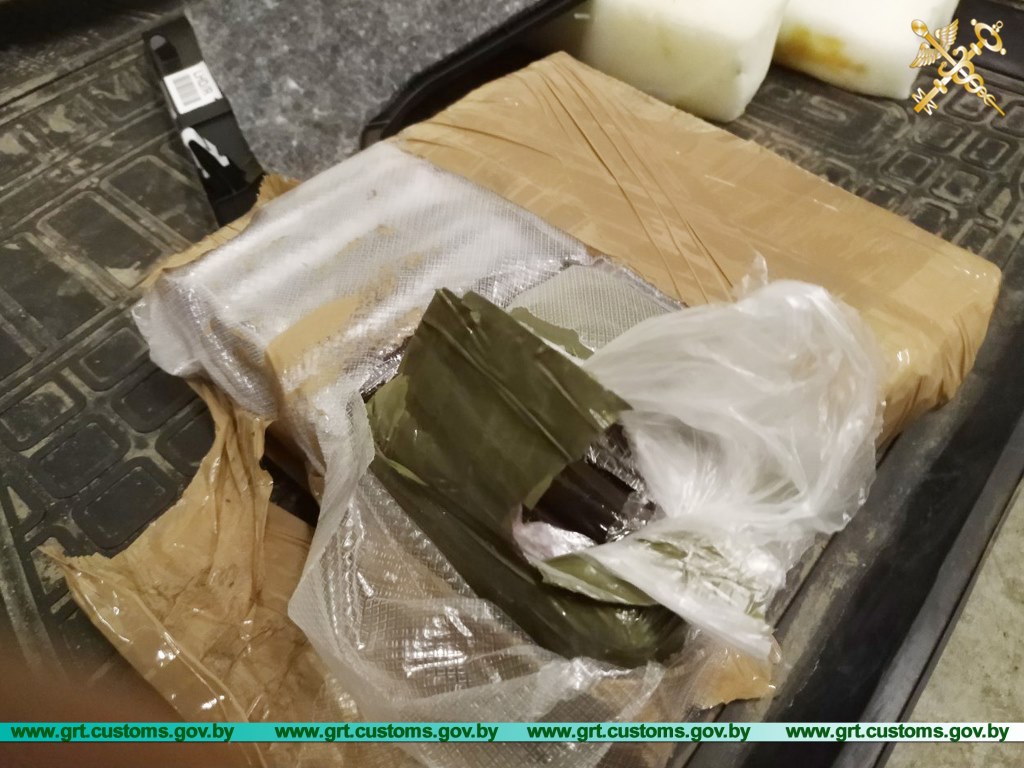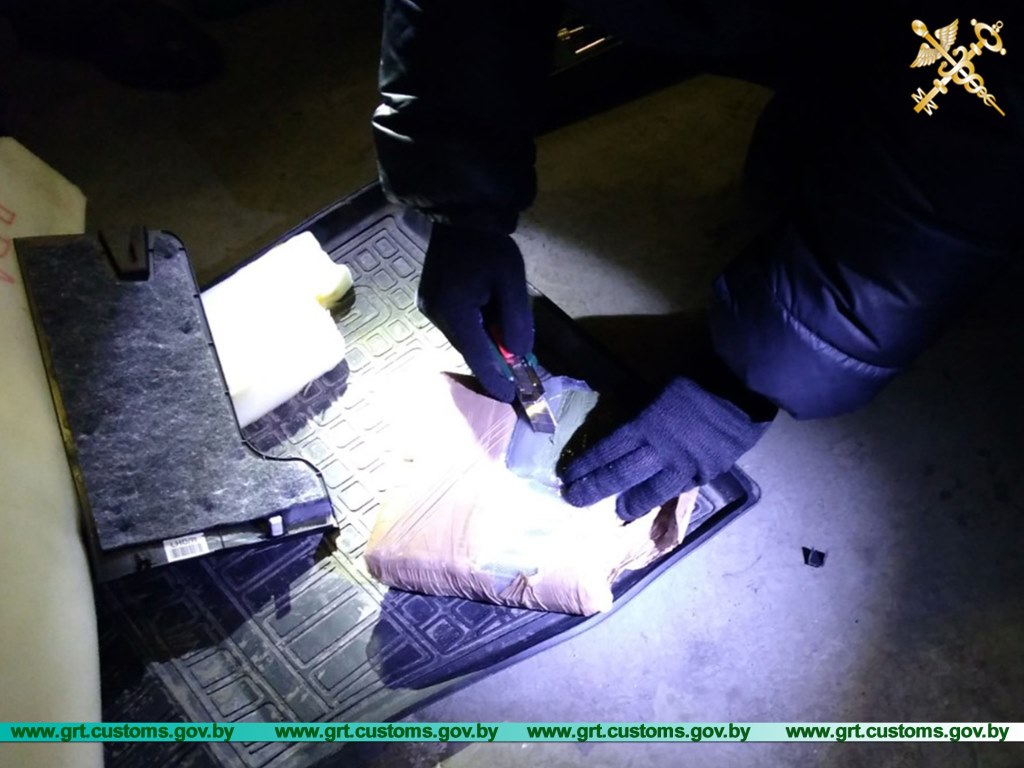 The citizen of the Russian Federation was brought to administrative responsibility for violation of the regime at the checkpoint in accordance with Art. 23.32 of the Administrative Code of the Republic of Belarus in the form of a fine in the amount of 40 basic units, which amounted to more than a thousand rubles. 
Grodno regional customs initiated the criminal case on the grounds of a crime under part 2 of Article 3228-1 of the Criminal Code of the Republic of Belarus, and urgent investigative steps are being taken. The citizen is being held on suspicion of committing a crime.