285
13.06.2018
Customs officers found mantle clock of XVIII century on Kiev-Rechitsa bus
Illegal movement of an antique English clock of the XVIII century was stopped by Gomel customs officers at Novaya Guta checkpoint.
The cultural value was transferred in personal belongings by a 67-year-old citizen of Ukraine, who followed Kiev - Rechitsa bus. The case of the mantle clock is decorated with cast inserts and figures of metal, with the text on the dial "EdleleyNortonLondon №143". The item was seized and sent for examination to the Customs Laboratory.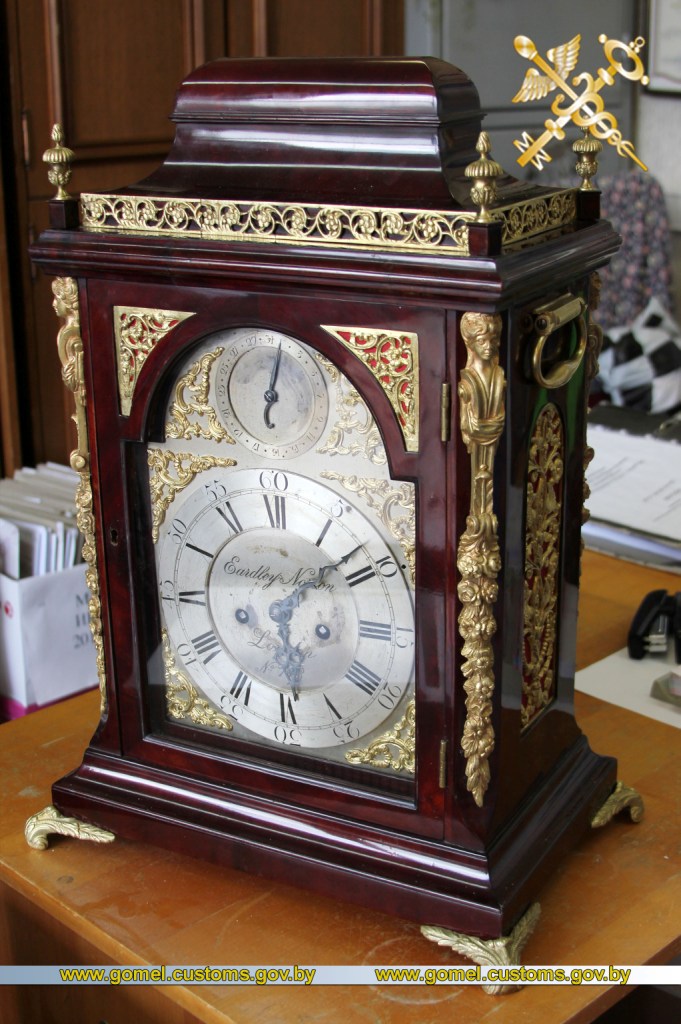 The expert confirmed that the clock was made in 1770-1790 in England and belongs to the category of cultural values. The cost of such a product is estimated at 6,000 Belarusian rubles by the expert's preliminary assessment, accordingly the rarity is subject to a written declaration.
Gomel customs initiated the administrative process against the citizen. The case materials will be sent to the Central District Court of the city of Gomel.