288
11.09.2017
Customs officers of Belarus took part in Minsk half-marathon
Customs officers traditionally took part in the Minsk half-marathon, timed to the 950-year anniversary of the city.
Not only Belarusians, but also guests from 50 countries started. The race for the capital, which takes place annually, gathered 30 thousand people for the first time.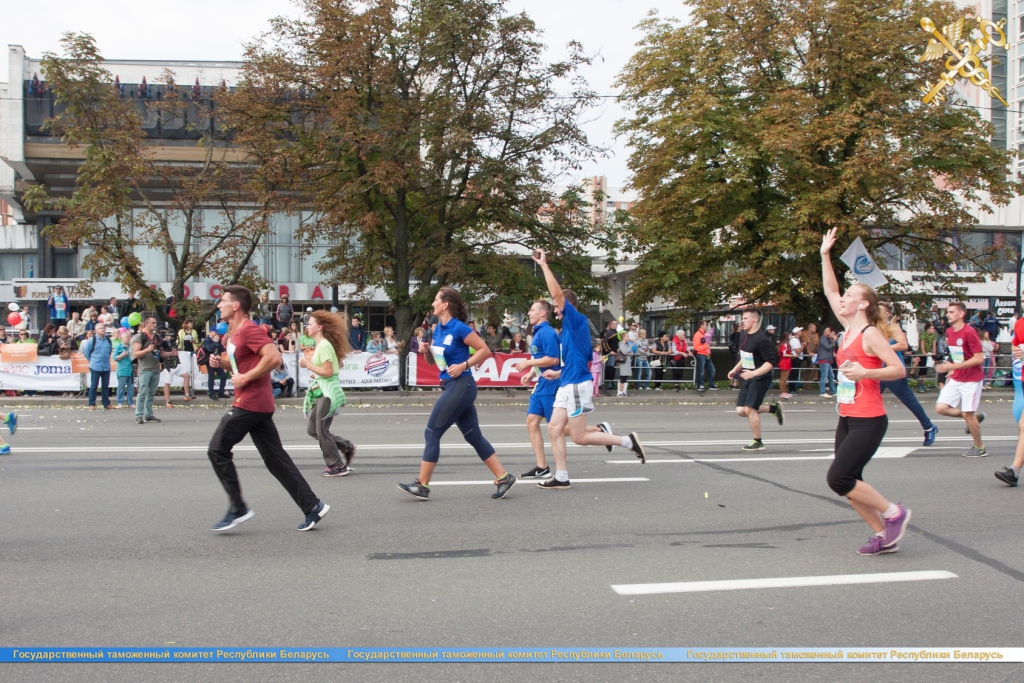 30 officials of the State Customs Committee and customs of Minsk region participated in the main race event of the country.  
The runners had to choose one of three distances: 5.5, 10.55 and 21.1 km. All the participants of the half marathon received specially manufactured medals.