257
05.12.2018
Further steps to implement Action Plan in the framework of European Union-Belarus dialogue were discussed today in Brussels by Belarusian customs officers with representatives of EU customs services
Representatives of the Belarusian customs took part in the meeting of the project team on the implementation of the Action Plan in the framework of the European Union - Belarus dialogue on customs issues for 2016-2019. The event took place in Brussels on 4-5 December.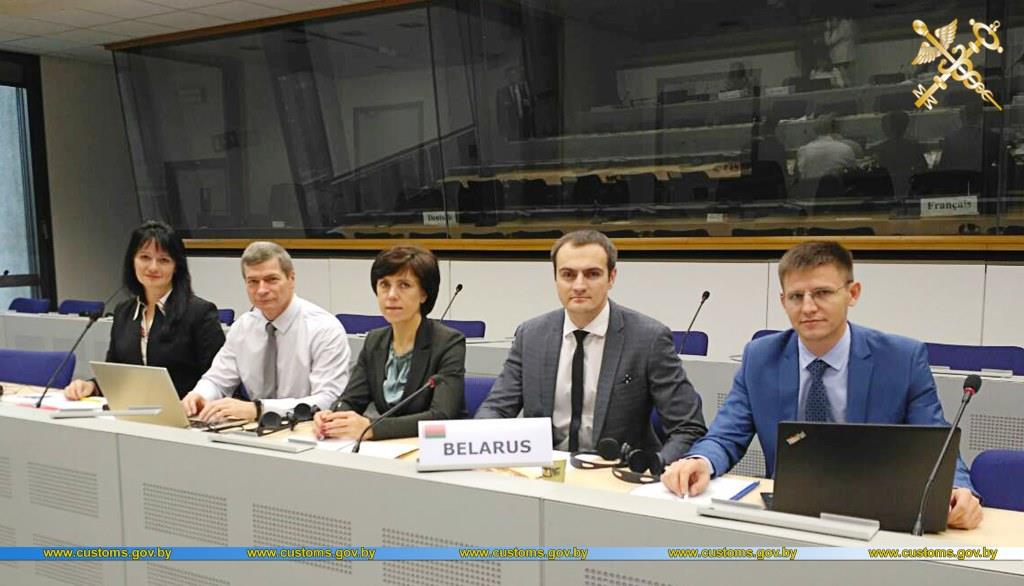 The meeting was also attended by the heads and members of the Directorate General of Taxation and the Customs Union of the European Commission (TAXUD), representatives of the customs services of the Republic of Lithuania, the Republic of Poland, the Czech Republic, the Republic of Finland, the Republic of Latvia, the Kingdom of the Netherlands, the Kingdom of Belgium and others.
The agenda includes the development of proposals regarding the institutional development of the participating States of the Eastern Partnership program, the exchange of experience in the movement of transit cargo, as well as in the field of identifying violations of intellectual property rights.