294
10.11.2017
Grodno customs officers found cold steel arms in luggage of BMW driver
Grodno customs officers stopped the attempt of a citizen of the Republic of Belarus to illegally import cold steel arms into the territory of the EAEU at Berestovitsa checkpoint. 
The driver of a BMW vehicle followed through the "green" corridor from Poland. He declared an absence of goods either to be declared or restricted to movement. However, during the customs inspection of the car in the luggage of a citizen a set of three throwing knives was found.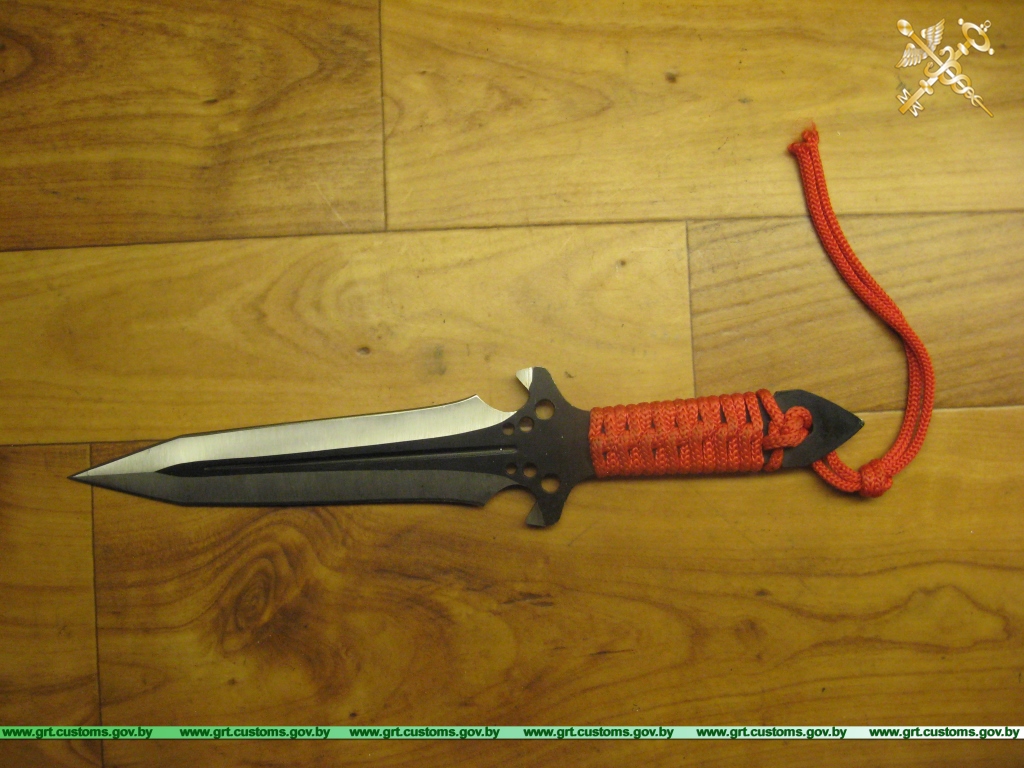 According to the opinion of expert of the Grodno interdistrict department of the State Committee of Forensic Expertise, the knives were prefabricated and are cold weapons of a piercing-cutting action. 
Cold steel is included in the list of goods restricted to movement across the customs border of the EAEU and must be declared. The movement of such goods is possible if there is an authorization document issued by the authorized body.
The administrative process was initiated against the driver in accordance with Part 1 of Art. 14.5 of the Code of the Republic of Belarus on Administrative Offenses. The case was sent to the court.