229
26.04.2018
Heads of customs departments of Belarus and Finland exchanged experience in customs administration
The Chairman of the State Customs Committee of the Republic of Belarus Yury Senko and the Director General of the Customs of the Republic of Finland Antti Hartikainen exchanged experience in the implementation of customs administration in Finland today. 
The heads of the customs departments discussed the practical aspects of the work of mobile groups, their interaction with other monitoring services, the procedure for implementing the mechanism for the implementation of the functions of passport control by the customs authorities, as well as many other issues related to the customs sphere.
Also, the main customs officers of the two countries signed the Plan of bilateral cooperation between the educational institution "State Institute for Advanced Training and Retraining of Customs Authorities of the Republic of Belarus" and the Customs School of the Republic of Finland in the field of personnel training for 2018-2022.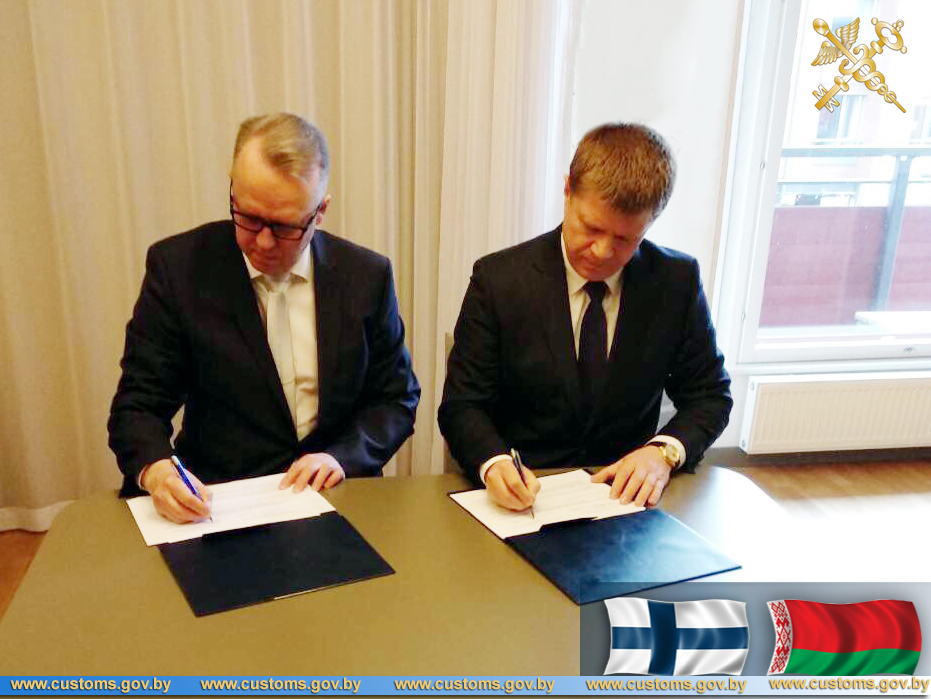 A visit to the northern border of Finland is planned for tomorrow with a view to acquaintance in practice with the model of customs administration at checkpoints located both on the internal border of the European Union and on the external border.