157
15.05.2018
Junior weightlifting tournament took place in Pinsk
A junior weightlifting tournament for the prizes of Honored Coach of the Republic of Belarus Anatoly Bulgakov took place in Pinsk. 
One of the organizers of the competitions was Brest customs.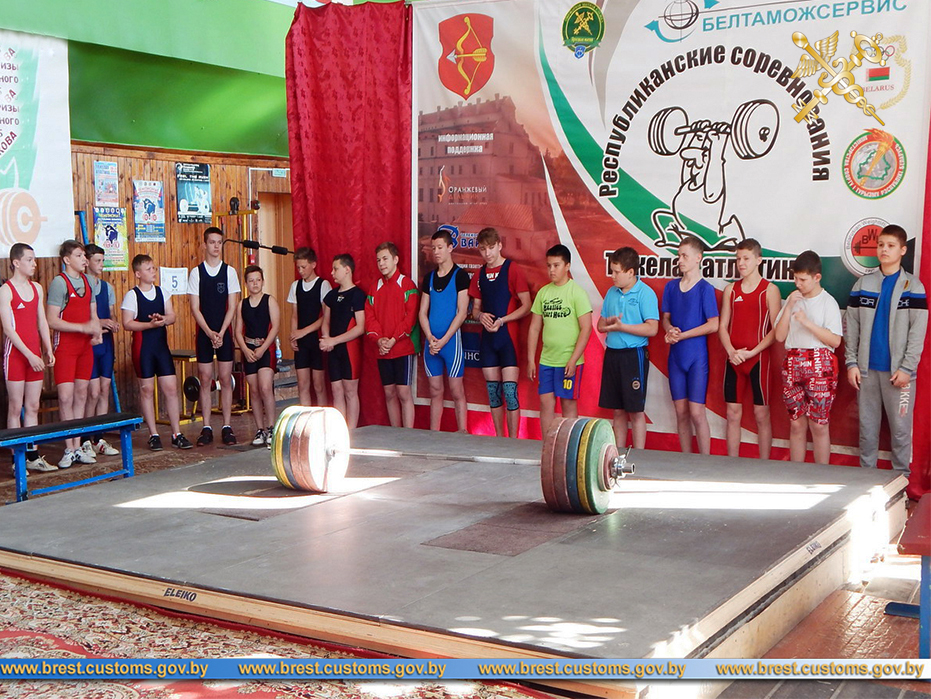 The tournament became traditional and this year was held for the 15th time. More than 100 boys and girls under 16 from all regions of Belarus took part in the competition. 
All-round champions of the tournament were the representatives of Weightlifting Pinsk School: Alexander Rubashek, Alexander Rakhmanko, Kirill Zybailo, Yana Vatsura, Alesya Stepanovich. The winners were awarded cups, medals and valuable prizes, established by Brest customs.