09.02.2018
"Mercury-SCC" - winner of Belarusian Futsal Cup!
Customs officers defeated Cherven "Stroitel" with a score 2: 1 in the final meeting in the "Uruchie" Sports Palace. 
In a difficult match, "Mercury-SCC" scored the first goal. Three minutes before the break, Nikolay Lyashkevich got the ball to Ivan Shulkevich, who accurately headed a goal- 1: 0.
During the match, "Mercury-SCC" owned the game and at the very beginning of the second half managed to double the prevalence on the scoreboard. Viktor Simonchik made a goal - 2: 0.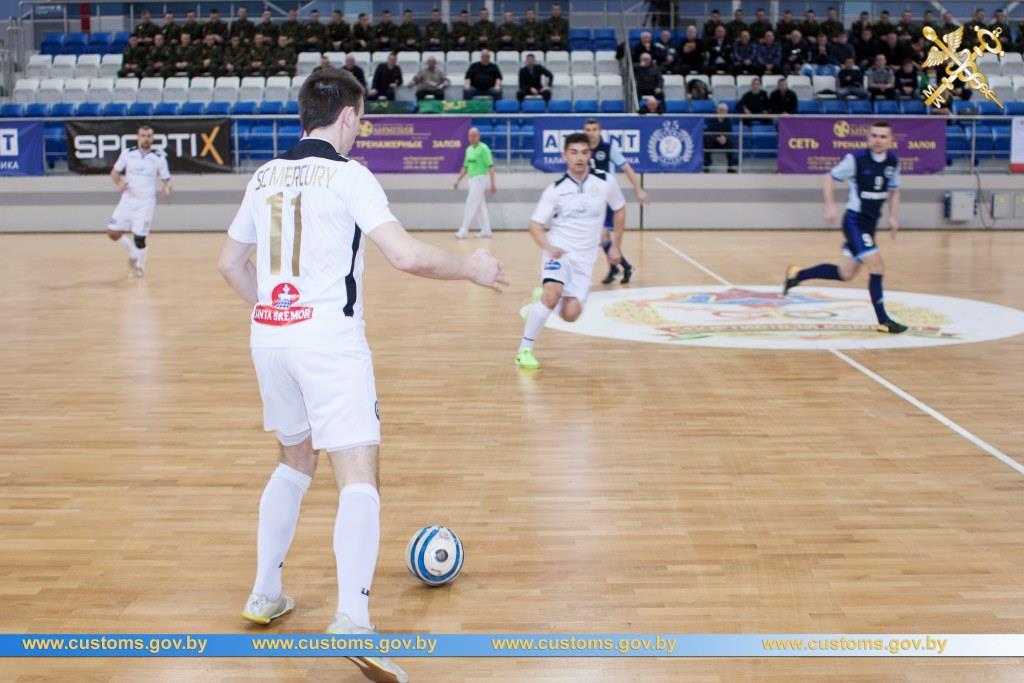 A sharp turn in the game happened three minutes before the end of its regular time. After a series of protracted attacks "Stroitel" managed to reduce the gap in the account to a minimum - 2: 1. The final and tense minutes of the game were held at the gate of "Mercury-SCC". 
The customs team for the third time in its history became the winner of the Belarusian Futsal Cup. In 2006, Mercury defeated Mikashevichi "Granit" 2-0 and ten years later, repeated the success, having already beaten the futsal club Bobruisk 3: 1. 
During the awards ceremony, the honorary cup and gold medals were presented to the winners by the chairman of the Belarusian futsal federation, deputy of the House of Representatives of the National Assembly of the Republic of Belarus Vasily Barannik.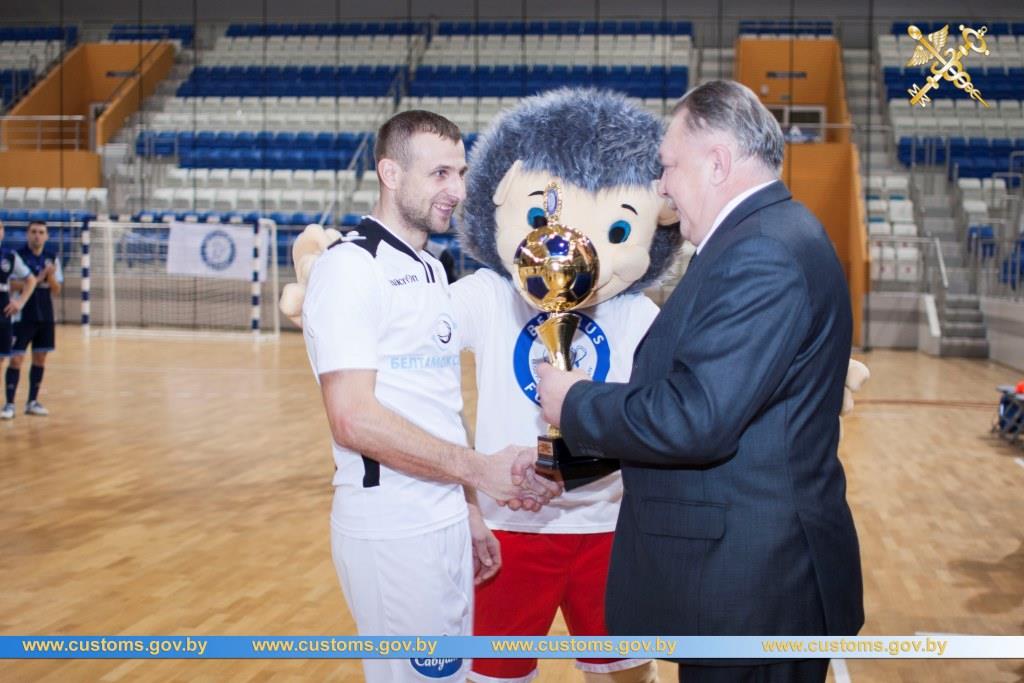 Alexei Nalivaiko was recognized as the best player of the team.