223
14.05.2018
«Mercury-SCC» won three victories in fourth round of Belarus futsal championship
The games of the fourth round of the Belarus futsal national championship took place in the Brest Palace of Sport "Victoria" last weekend.
In three preliminary round meetings, the customs team defeated the athletes «Soyuz Energo» from Bobruisk (2: 1), «Meliorator» from Gantsevichi (7: 1) and the «Military Academy» from Minsk (7: 4).
According to the results of the Brest tour, the best goal scorers in the customs team were Viktor Simonchik and Ivan Shulkevich, who scored twice for half of the team's goals.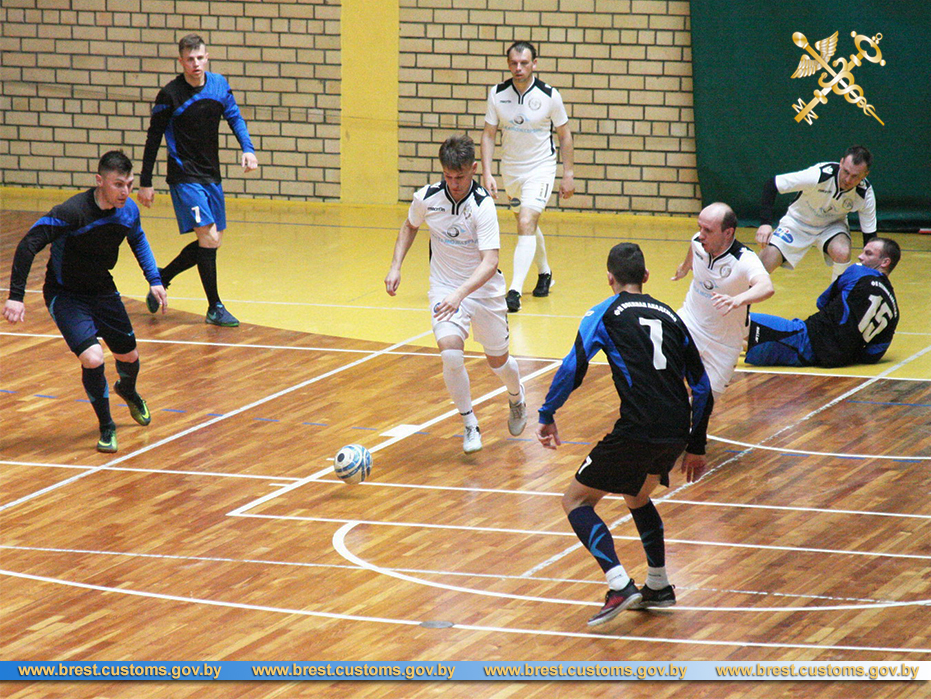 «Mercury-SCC» scored 21 points and ranks first in the standings on the results of all rounds of the championship.
In the final round, scheduled for September-October 2018, the four strongest teams will hold a two-round tournament, which will determine the winner of the Belarusian championship.