189
07.07.2018
Minsk regional customs team is the best in cynologists competitions
As a result of the three-day all-around cynologists competitions, the best teams were defined: the first place - Minsk regional customs, the second place at Vitebsk customs, and the third place at Gomel customs. 
In a personal competition the representatives of Grodno regional customs Victor Shcherba and the German Shepherd Buran won, who immaculately found the narcotic in the car. Second place took Natalia Tikhonova and Irish Setter Asya, who showed impeccable training, the third position with an excellent result in searching for banned substances in hand luggage was taken by Dmitry Baidalov and Welsh terrier Dazire.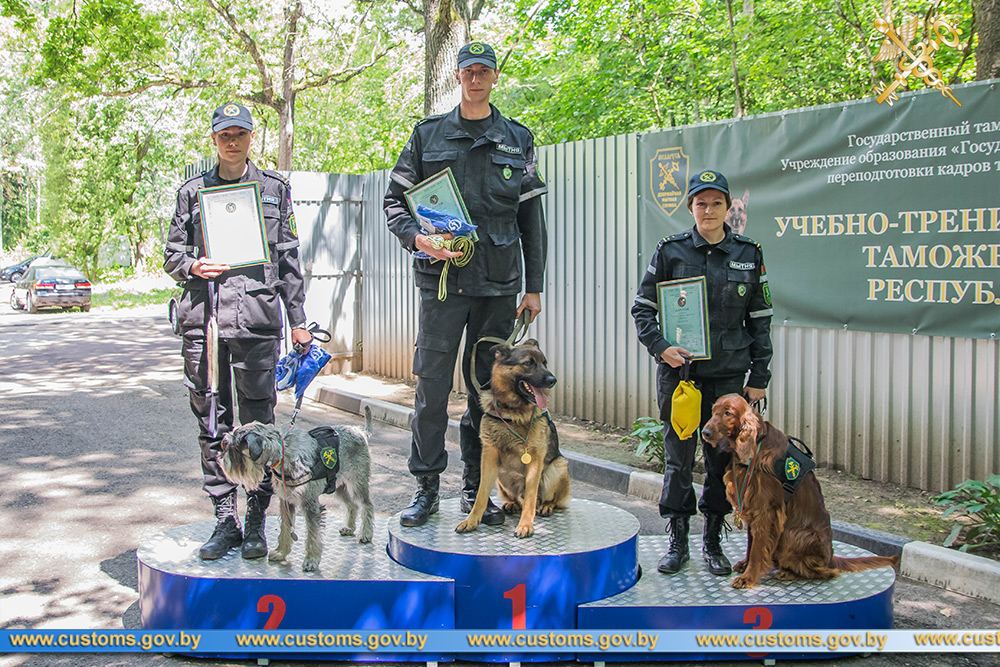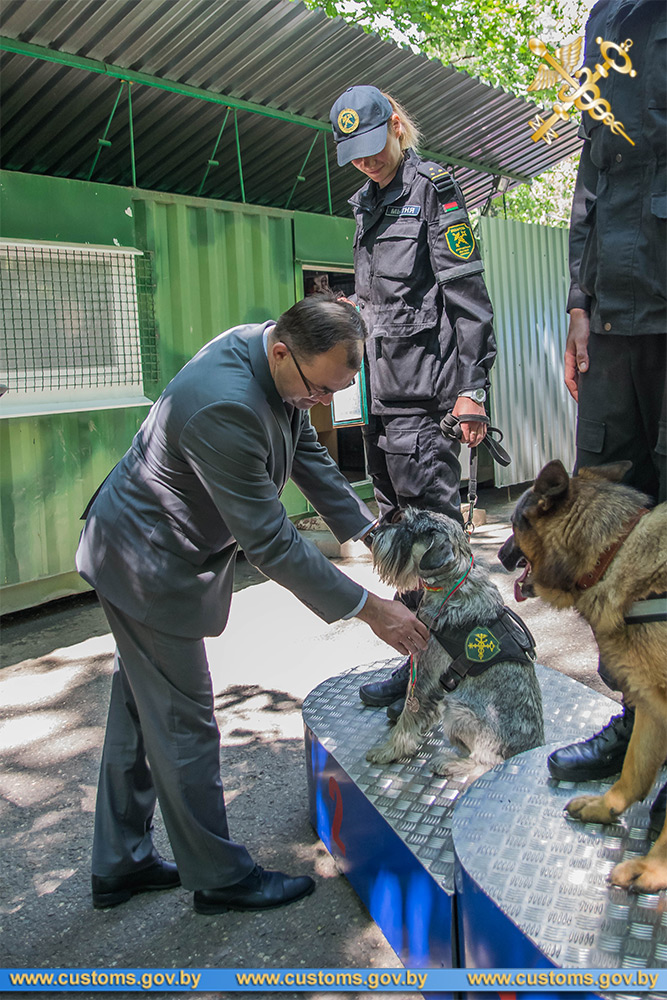 We congratulate the winners!