272
12.01.2018
Mogilev customs officials have stopped illegal movement of 56 tons of fresh fruit and vegetables on the territory of the EAEU without documents confirming their safety since the beginning of the year
Since the beginning of the year, during the special events held by Mogilev customs officials, the movement of seven road trains has been stopped. The vehicles illegally moved fruit and vegetable products through the territory of the Eurasian Economic Union. 
DAF, VOLVO and RENAULT vehicles followed on the territory of Mstislavl district to the Russian Federation. Almost 18 tons of Turkish pomegranates, more than 19 tons of tomatoes and 19 tons of Polish pears were in the cargo compartments. 
During the inspection it was established that the goods were moved without relevant shipping documents, including phytosanitary certificates confirming the safety of the products.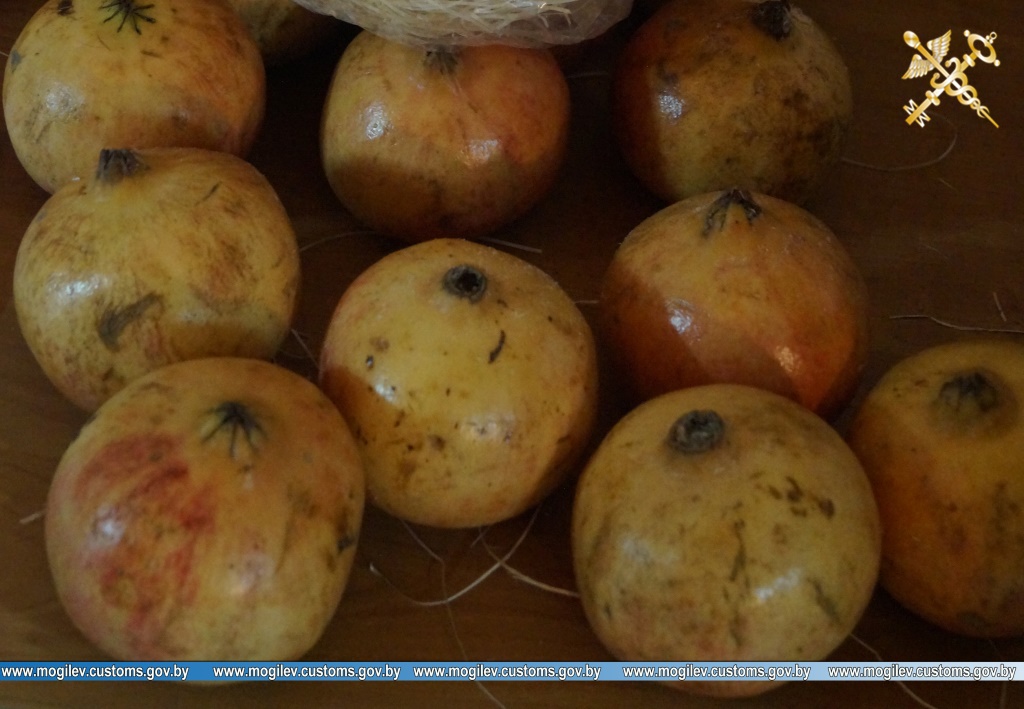 According to the legislation, the fruit and vegetables with a total estimated value of more than 358 thousand Belarusian rubles were seized. 
Officials of the Mogilev Customs initiated the administrative processes regarding this fact in accordance with Part 4. Art. 12.17 of the Administrative Code of the Republic of Belarus.