31.01.2018
Over 165 kg of hookah tobacco were seized by Gomel customs officers
A citizen of Moldova tried to illegally move a commercial batch of tobacco products across the customs border of the Eurasian Economic Union.  
The 32-year-old resident of the village of Trifanesht followed through Novaya Rudnya customs clearance point by a Volkswagen minibus. During the customs control in the cargo compartment of the car customs officers found over 165 kg of smoking tobacco for hookah, not marked in the established order by excise stamps of the Republic of Belarus.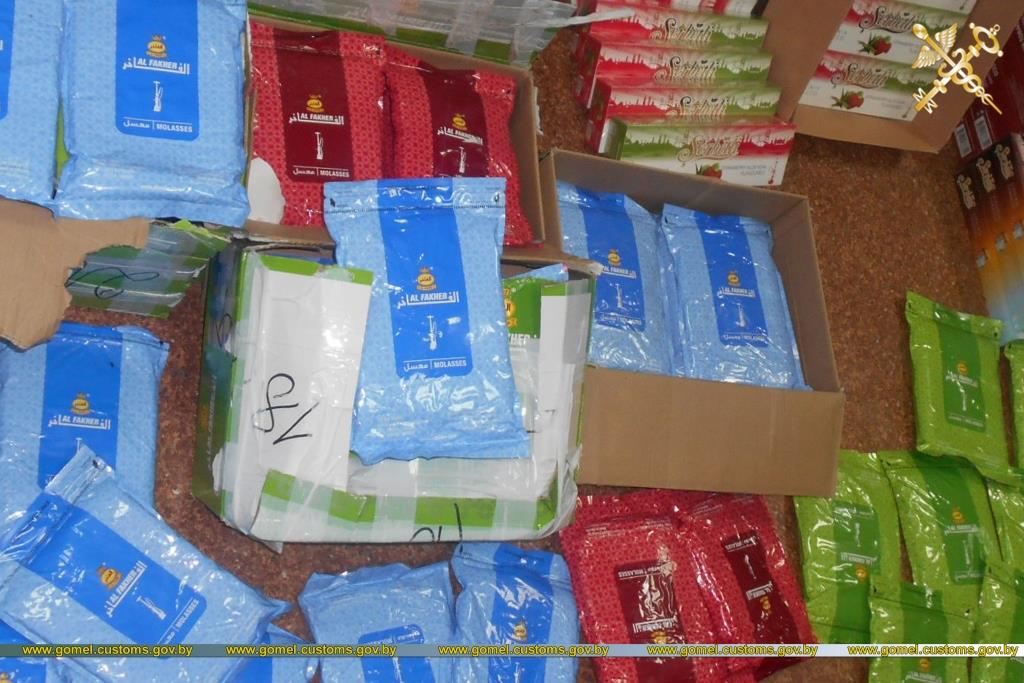 Tobacco, packaged in 679 packs and 132 packages, with a total value of more than 10 thousand Belarusian rubles, was seized. 
Gomel customs initiated the administrative process regarding the violation of the customs legislation in accordance with Part 1 of Art. 12.27 of the Code of Administrative Offenses of the Republic of Belarus.