174
06.07.2018
Over 900 decorative elements for cars were moved in hiding place
A citizen of the Russian Federation tried to illegally import into the territory of the EAEU a commercial batch of goods hidden in a hiding place of a Fiat Ducato. The violation was detected at Berestovitsa checkpoint of Grodno regional customs. 
The driver of the car chose the "green" corridor for customs control. However, based on the results of the inspection using the X-ray inspection system, the hiding place with the hidden product was found. When the vehicle was examined, customs officers found over 900 metal decorative elements used in vehicles tuning.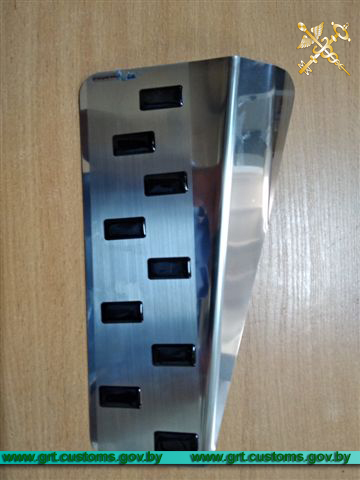 2012 Fiat Ducato, as well as concealed goods with a total estimated value of over 30 thousand Belarusian rubles were seized until the court's decision. The customs initiated the administrative process in accordance with Part 2 of Art. 14.1 and part 1 of Art. 14.5 of the Code of Administrative Offenses of the Republic of Belarus. The code provides for the confiscation of the vehicle for the movement of goods using a hiding place.