293
11.10.2017
Stamps with lysergide were found by Minsk customs officers
During the customs control of the international postal service, which came from the Netherlands to a 30-year-old resident of the Grodno region, the customs officers of Minsk-2 found transparent plastic bags with stamps with a specific image.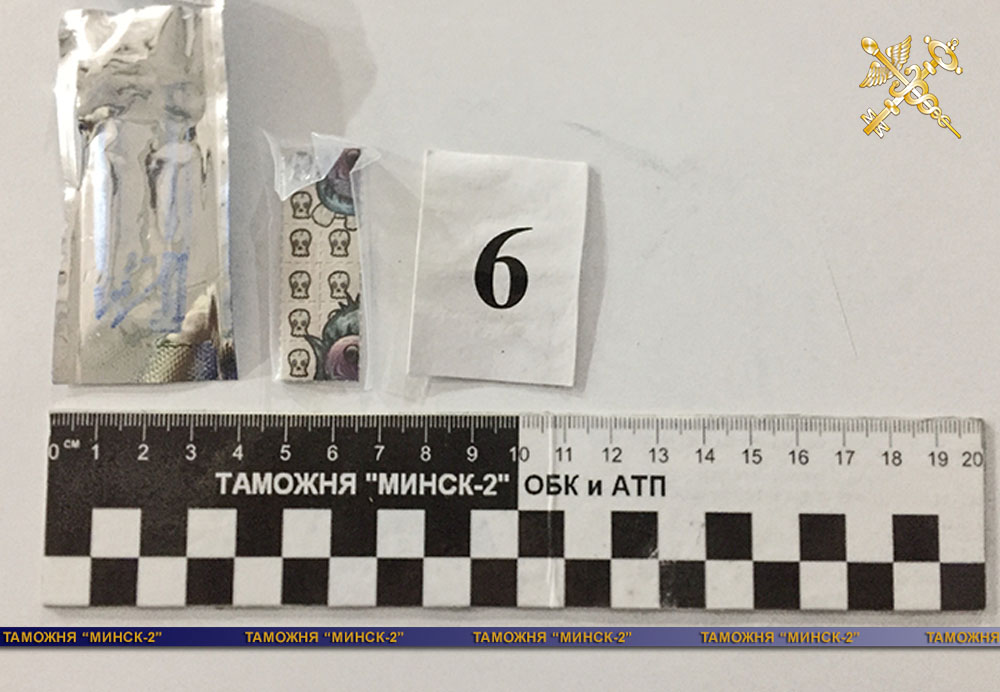 Experts of the State Committee of Forensic Expertise found that these stamps were impregnated with a medication containing a dangerous psychotropic substance - lysergide.
Customs officers instituted criminal proceedings regarding illegal shipment of a narcotic prohibited for movement across the customs border in accordance with Part 2 of Art. 328-1 of the Criminal Code of the Republic of Belarus.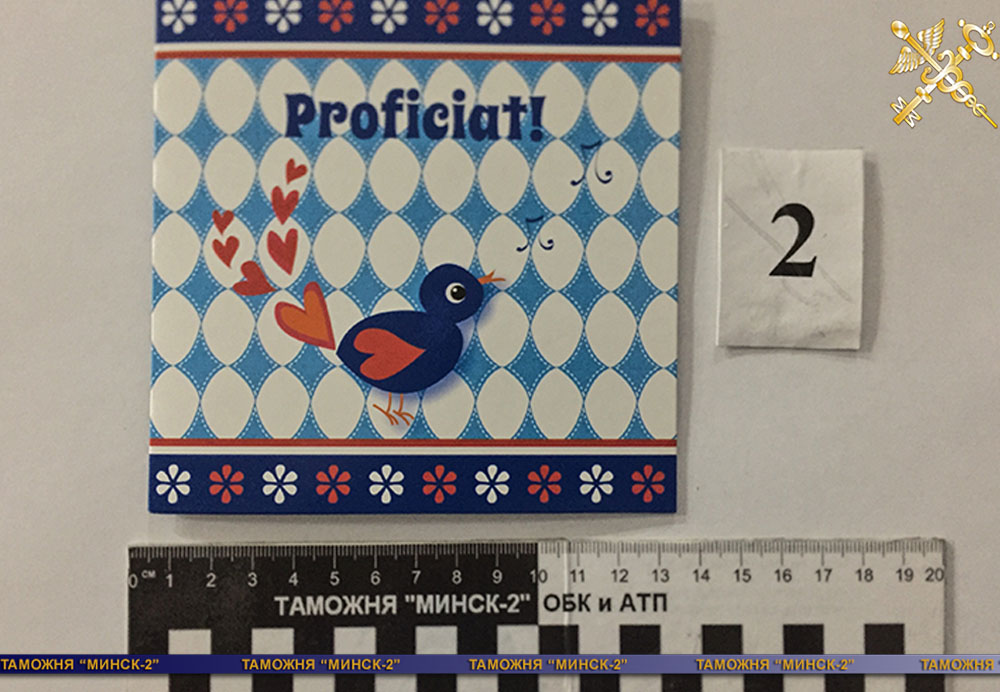 The suppression of attempts to import narcotic drugs and psychotropic substances into the Republic of Belarus is an imperative priority of the work of Minsk-2 customs. In 2017, customs officials identified 122 facts of illegal movement of narcotic drugs and psychotropic substances across the border.