273
13.09.2017
"Terrarium" in suitcase
div style="text-align: justify;">Customs officers discovered a whole "terrarium" instead of personal things during the customs control over the luggage of a citizen of the Russian Federation who arrived at Minsk National Airport by flight "Vienna - Minsk".
In the suitcase of the traveler were boxes, jars and bundles with more than 90 live snakes, spiders, lizards and scorpions.
The young man has not any accompanying documents for the transportation of the animals, including those necessary for veterinary control in case of legal transportation.
The owner of the suitcase explained that such "collection" was acquired for himself at an exhibition of reptiles in Germany.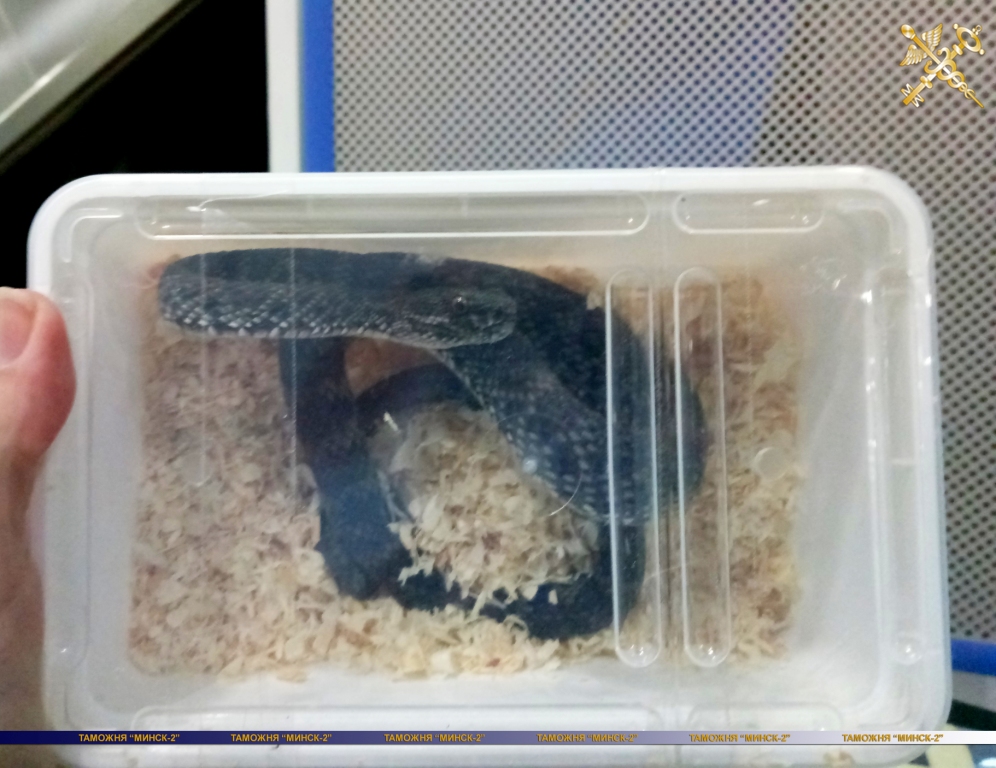 Based on the inscriptions on the boxes, many snakes refer to the species Bothrops. According to the preliminary assessment of experts - most of them are poisonous and dangerous to humans.
Customs Minsk-2 conducts an inspection regarding this fact. The "Terrarium" will be sent to the Minsk Zoo, where experts will conduct an examination and take care of animals.