263
15.11.2017
Vitebsk customs officials thwarted an attempt of illicit import of cosmetics without declaring.
A vehicle, where "cosmetics and perfume" goods were transported, followed from Lithuania to the territory of the EEU. When carrying out customs control of the goods, customs officers revealed that the cargo compartment of the vehicle contained more cosmetic items than indicated in the accompanying documents. Part of the goods exceeded the stated quantity, and other part was not specified in the commercial documents at all.
More than 4,5 thousand units of Illegally transported body oils, shower gels, hand and face creams, as well as decorative cosmetics, have been confiscated. The cost of the goods amounted more than 70 thousand BYN.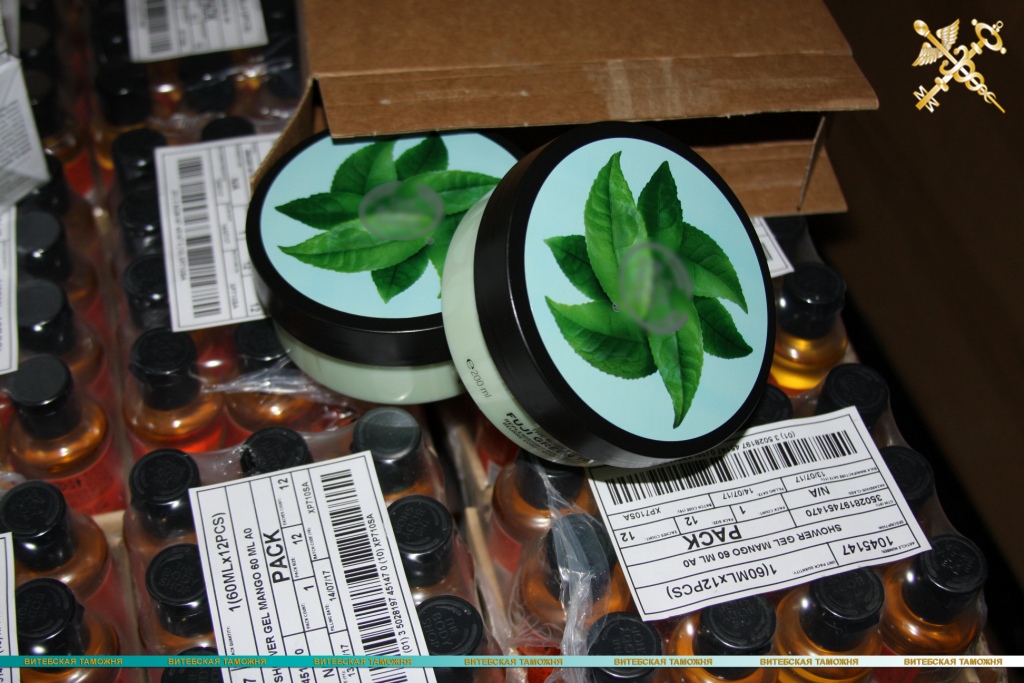 On this matter Vitebsk customs initiated an administrative process in accordance with part 1 of article 14.5 of the administrative code of the Republic of Belarus.