237
19.10.2021
More than 125 tons of offal have been illegally imported into the territory of the EEU from Lithuania since the beginning of the year (video)
Another attempt to import food products into the territory of the Eurasian Economic Union using a fake certificate was stopped by Grodno customs officers at the checkpoint «Benyakoni».
The driver of the Belarusian carrier company presented a package of documents for frozen beef liver weighing more than 20 tons to customs control. As a result of the inspection by customs officers, it was found that the veterinary certificate for the transported product is fake, since it was not issued by the authorized body of the Kingdom of Belgium from which the products were imported.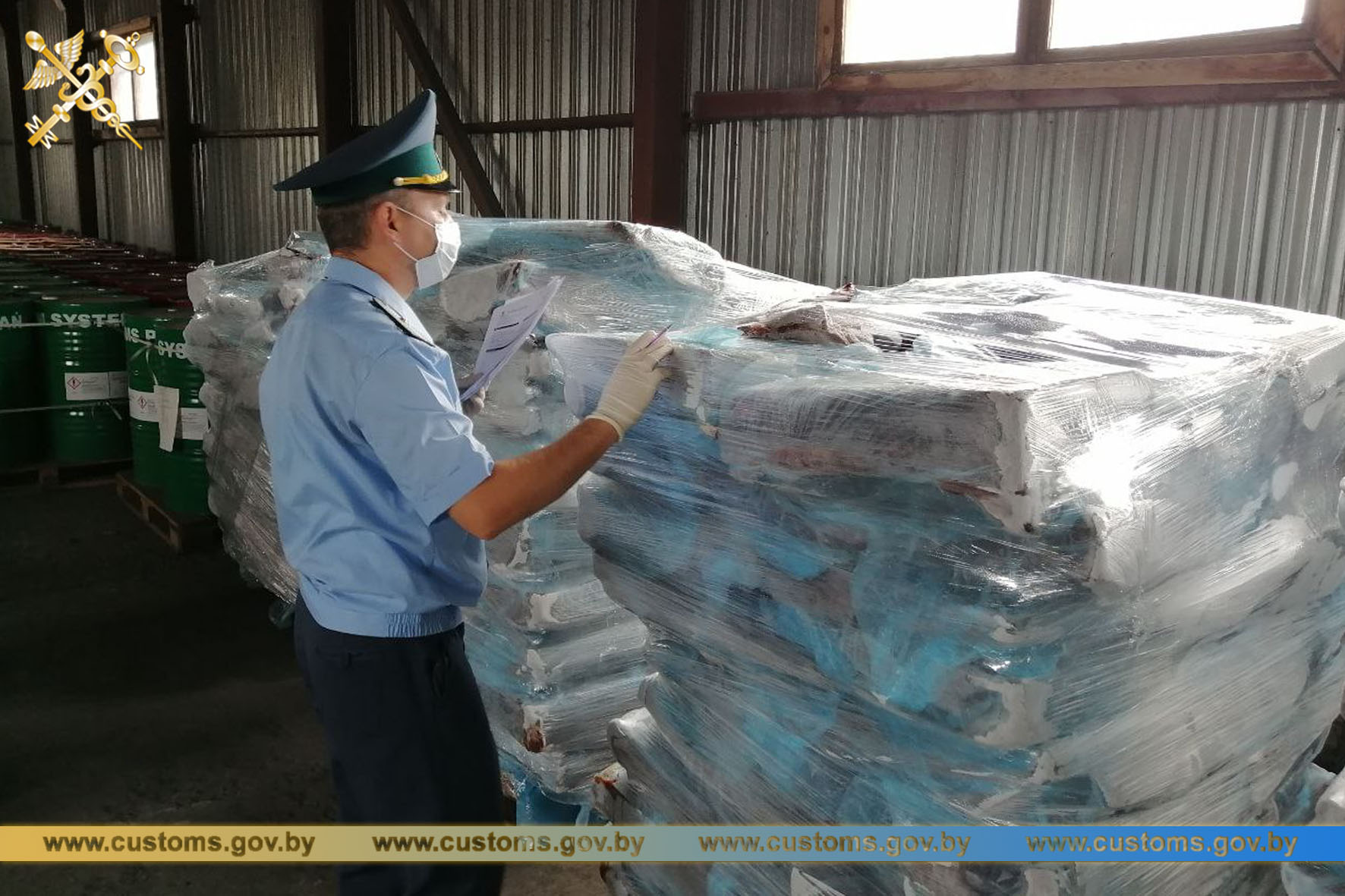 According to the revealed fact, the Grodno Regional Customs initiated an administrative process in accordance with Part 3 of Article 15.5 of the Administrative Code of the Republic of Belarus.
Since the beginning of the year, this is the sixth attempt of illegal movement of frozen offal across the border from Lithuania. The total amount of such goods returned by customs officers to the adjacent territory amounted to more than 125 tons.
Based on the materials of the Grodno Regional Customs