218
29.10.2021
The electronic queue system started functioning at the seventh checkpoint – «Benyakoni». In the future, it will be implemented in three more – «Berestoviсa», «Privalka» and «Novaya Guta»
The opening of the waiting area with an electronic queue system at the checkpoint «Benyakoni» took place today.
This is the seventh checkpoint where entry will be carried out through the use of the capabilities of this system, the functioning of which is aimed at increasing the transit attractiveness of the state, improving the procedure for passing vehicles across the border, creating comfortable conditions for staying at the customs border, solving issues of the ecological condition of roads and roadsides.
The electronic queue system, along with technical means of customs control, automation of customs processes, and the use of information technology, makes it possible to cope with impressive flows of vehicles and at the same time ensure the safety of the country and its citizens.
The event was attended by Assistant to the President of the Republic of Belarus - Inspector for the Grodno region Yuri Karaev, Chairman of the Grodno Regional Executive Committee Vladimir Karanik, Chairman of the State Customs Committee Vladimir Orlovsky, Chairman of the State Border Committee Anatoly Lappo, Director General of RUE «Beltamozhservice» Vadim Babarikin.
«The process of implementing this technology has become even more active today, because the results of its use are obvious. In June, we launched an electronic queue near one of the busiest and most popular checkpoints – «Kamenny Log», today «Benyakoni» is the fourth checkpoint in the Grodno region, and three more are in line – «Berestoviсa», «Privalka» and «Novaya Guta». Thus, we will cover all areas with this project,» - the Chairman of the SCC, Vladimir Orlovsky, said in his speech.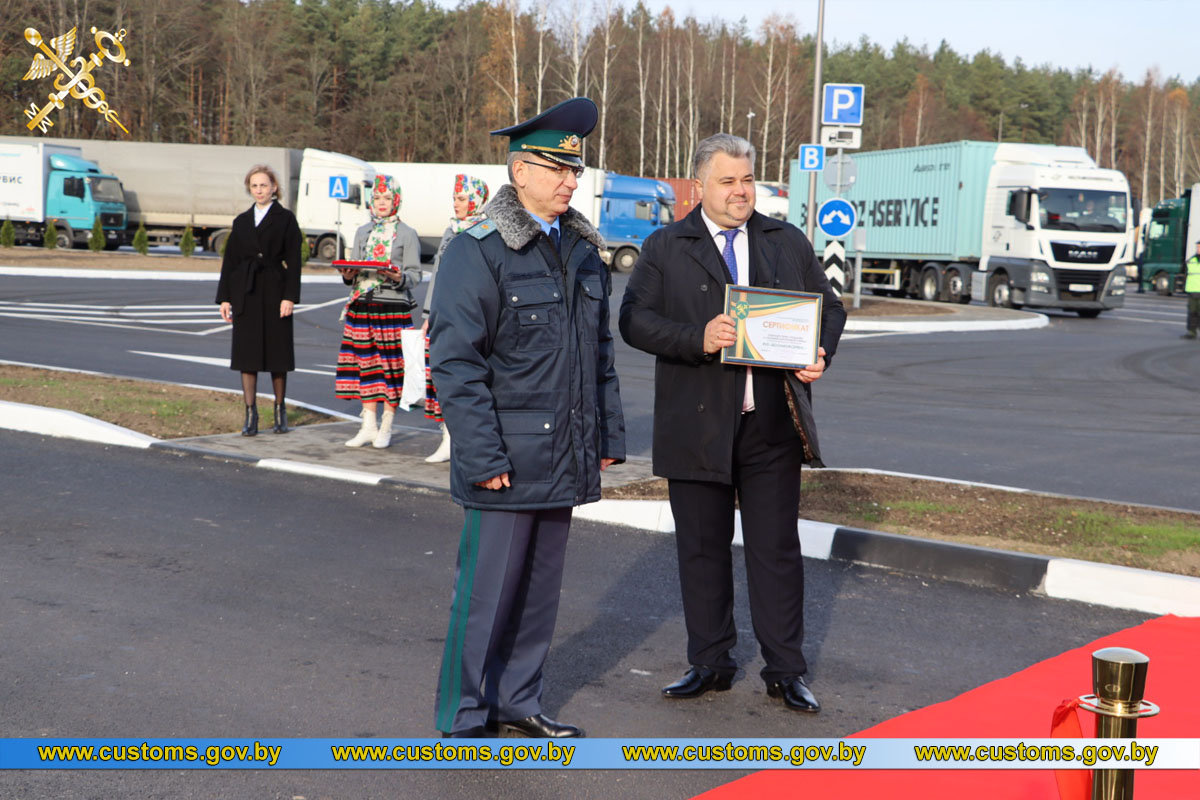 The waiting area is equipped with barriers and cameras for automatic number reading, nine monochrome LED displays for posting information about vehicles, called to the checkpoint. An additional system has also been introduced to notify drivers about a vehicle being called to a checkpoint by SMS notification or a call on a mobile phone. The service for booking the time of entry to the checkpoint has been launched. The interested person can book the time of entry on the website of RUE «Beltamozhservice» www.belarusborder.by, or at the operator of the waiting area, if there are free time intervals for booking.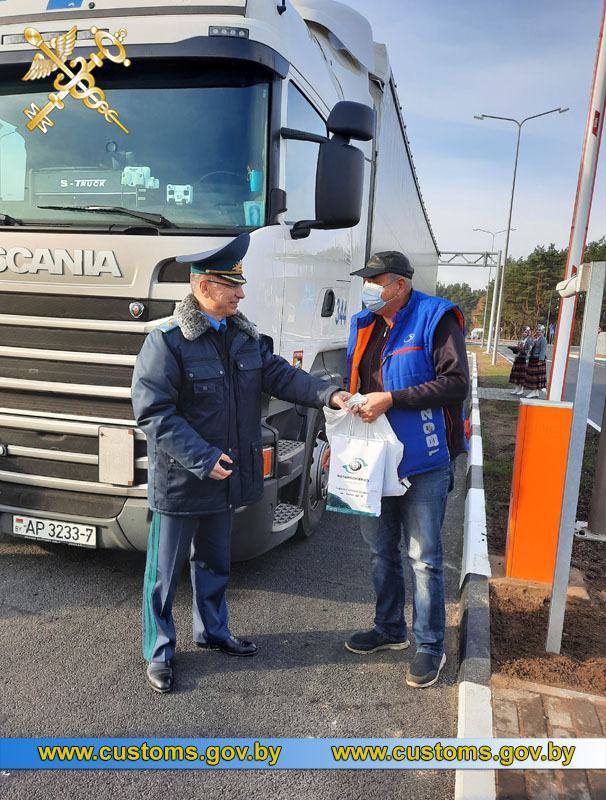 The waiting area «Benyakoni» includes parking for 272 parking spaces, and is also equipped with a sanitary unit with showers, necessary equipment for washing and ironing. There is a daily shop on its territory, where hot meals are organized, cozy areas for visitors to relax with free wi-fi.