184
05.03.2021
Vitebsk Customs, the State Customs Committee and the Brest Customs-winners of the Customs Authorities' championship in table tennis
 The Customs authorities' championship in table tennis, dedicated to the 30th anniversary of the formation of the customs authorities, was held on March 3-4 at the Rudeya sports and recreation center in the Chaussky district of the Mogilev region.
The competition was attended by 9 customs teams and the national team of RUE "Beltamozhservice". The competitions were held in individual and team competitions in a round-robin system.
The winner's cup in the team championship went to the Vitebsk Customs, the second place was taken by the SCC team, and the third place was taken by the Brest Customs.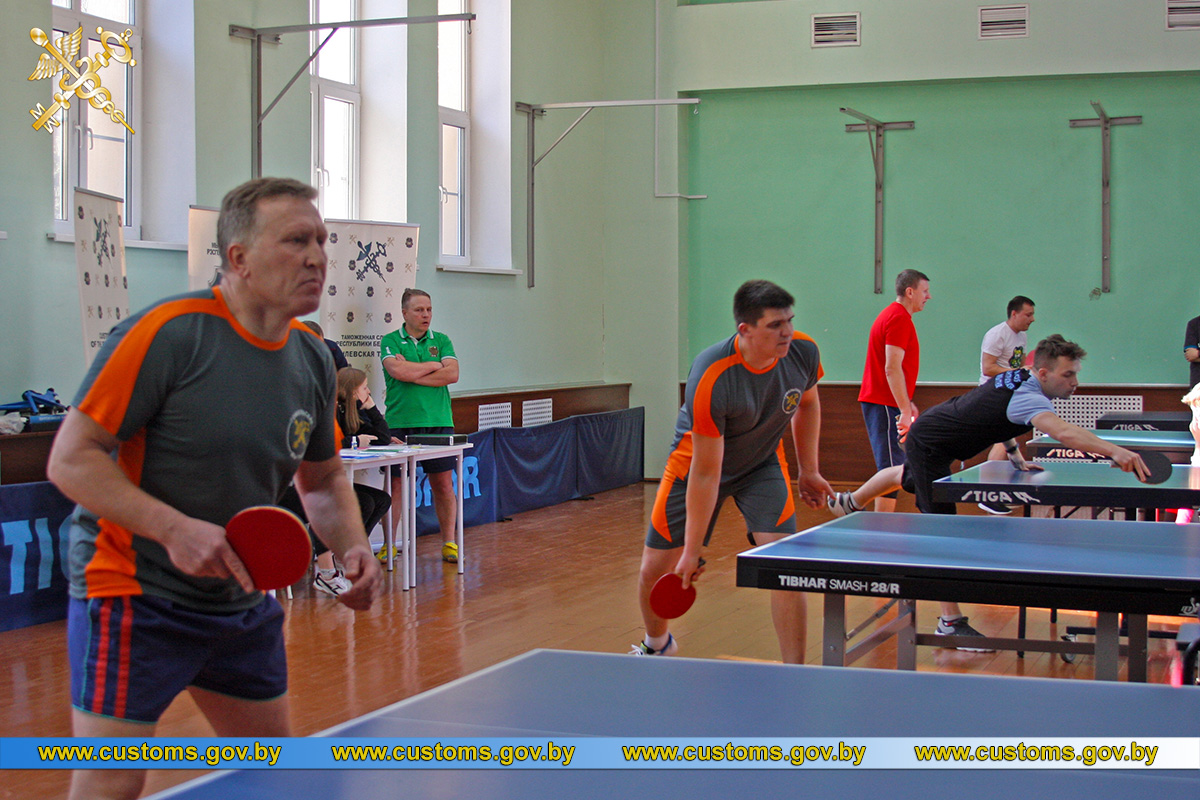 In the individual championship, Alexander Zhidomirov from the Vitebsk Customs was the best, Anton Panasyuk from the State Customs Committee won silver, and Andrei Mazyrka from the Brest Customs won bronze.
At the closing ceremony of the tournament, the Chairman of the State Customs Committee, Vladimir Orlovsky, noted the importance of sports work in the customs authorities and its direct impact on the quality of the customs officers ' performance of their intended tasks.
Поддержание хорошей физической формы таможенников, воспитание любви к спорту и здоровому образу жизни – базисы, на которые ориентируется таможенная служба при проведении спортивных мероприятий.