549
04.11.2019
A citizen of Ukraine intended to export cultural values from the territory of the EAEU
The illegal export of cultural values from the territory of the Eurasian Economic Union was stopped by Gomel customs officers at «Teryukha» checkpoint.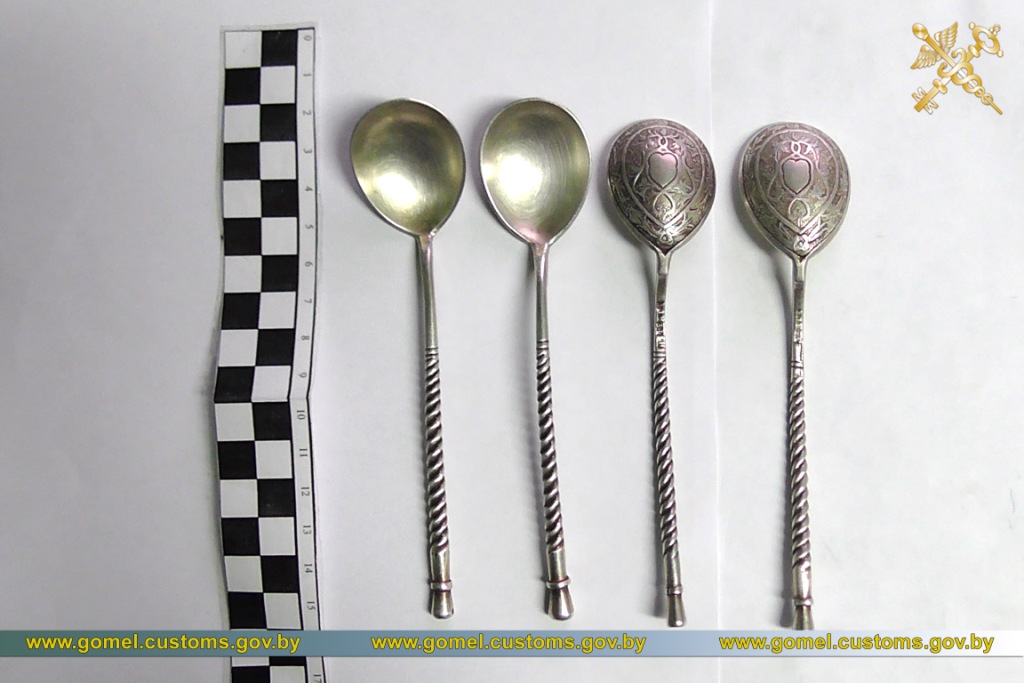 Violation was revealed during the customs control of the passenger train «St. Petersburg - Kiev». During the inspection, one of the passengers stated that there were no goods to be declared.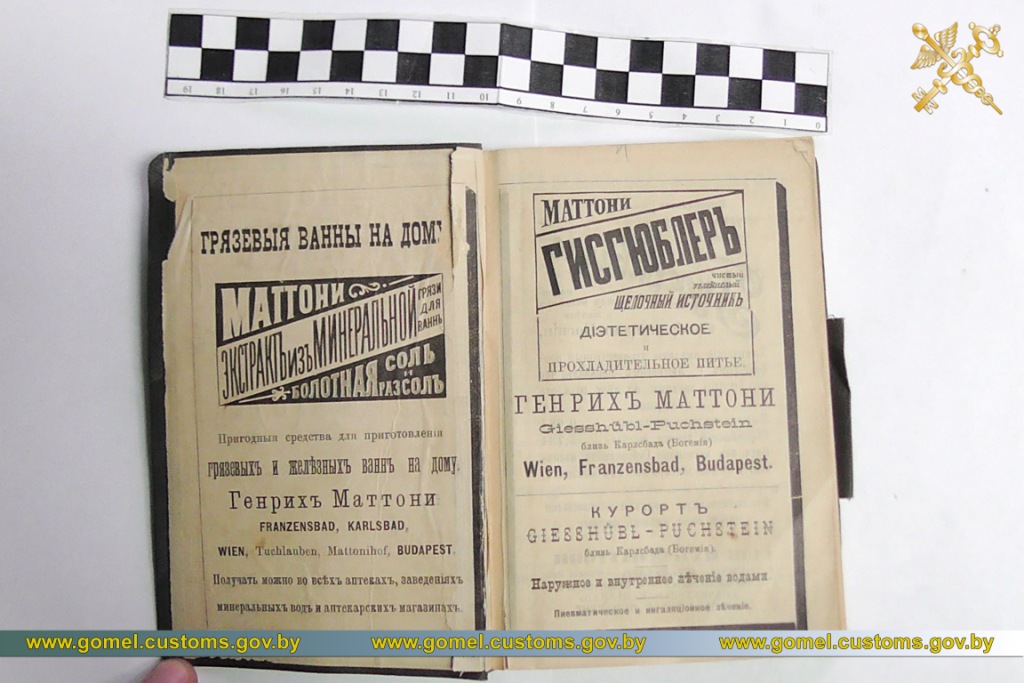 At the same time, in personal belongings of a 50-year-old citizen of Ukraine customs officers found two books «New Medical Calendar» (1892) and «Catherine II: her origin, intimate life and politics» (1895), as well as four spoons made of white metal. One of the spoons was marked «1884».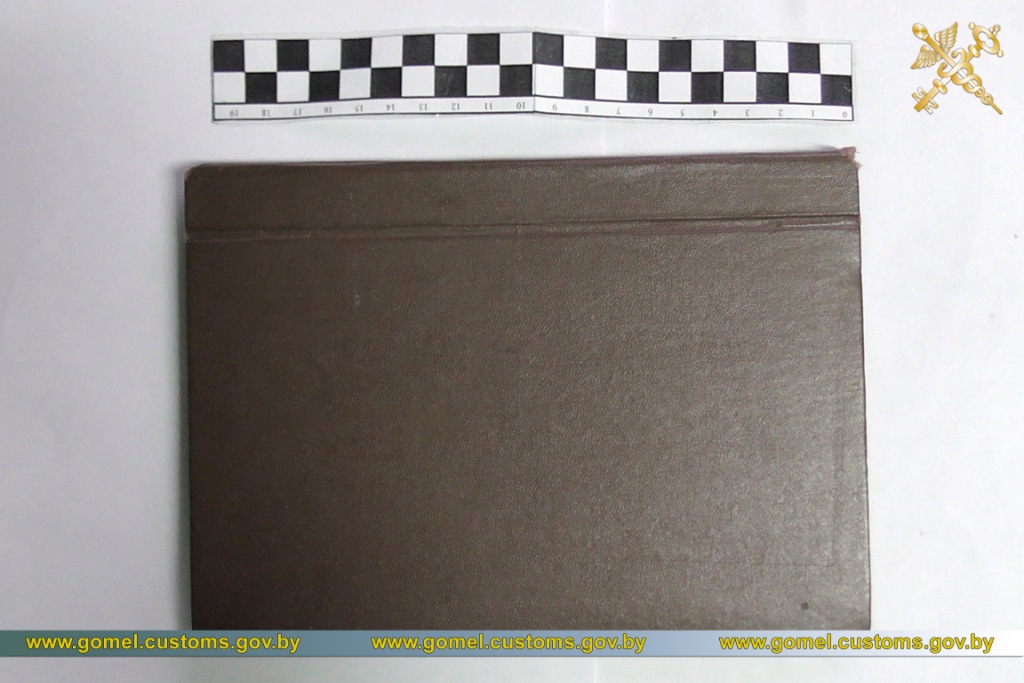 These goods in appearance and dates were similar to objects of cultural value. This fact was confirmed by the results of the examination conducted in the customs laboratory. Also the expert found that the spoons were made of silver alloy.
Gomel customs initiated the administrative process regarding the fact in accordance with Part 1 of Art. 14.5 Administrative Code of the Republic of Belarus.
По материалам Гомельской таможни