265
17.06.2020
According to documents-PVC threads, in fact – pears. Another attempt to move its products to Russia illegally by a Russian shipping company was stopped by customs officers
The fact that almost 20 tons of pears were transported to Russia under the guise of "PVC thread" goods was stopped by Mogilev customs officers during special events.
A DAF truck, belonging to a Russian shipping company, was heading to the Russian Federation via the settlement of Zvenchatka in the Klimovichi district.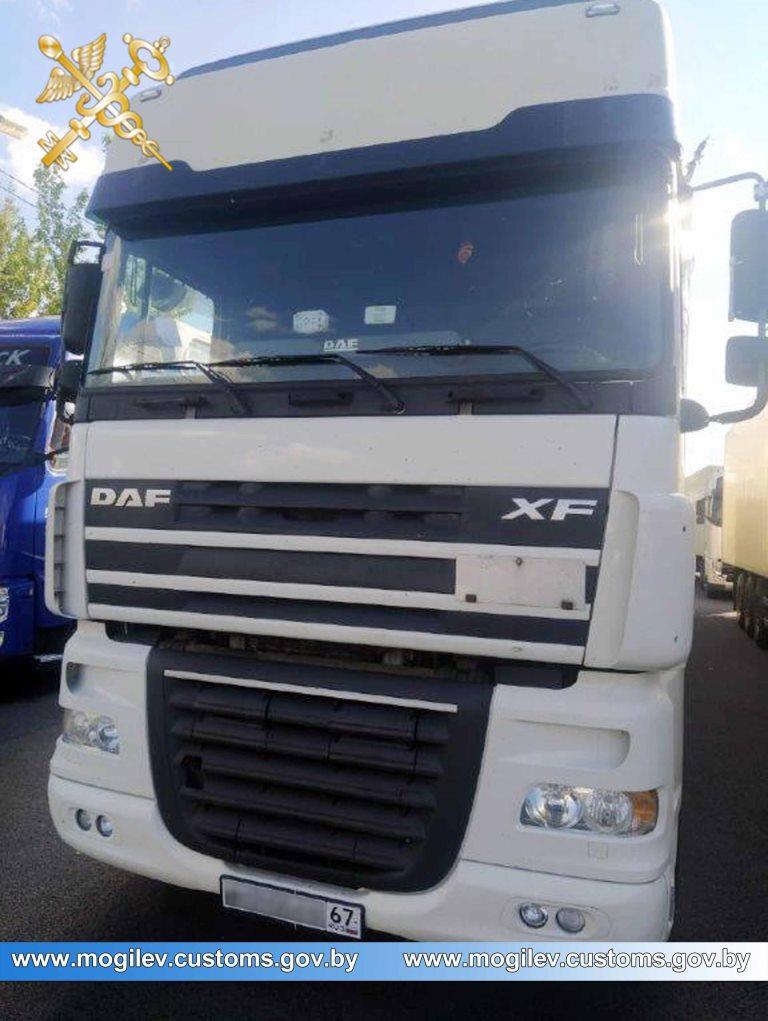 For verification, the driver presented the customs officers with shipping documents stating that the cargo compartment contains a batch of Belarusian-made PVC threads. Only in fact, the documents turned out to be fake, the Belarusian company specified in them has nothing to do with this delivery, and the threads in the vehicle were not moved at all. The cargo bay was filled with crates containing 20 tons of pears. The cost of the product was about 80 thousand rubles.
Upon violation of the law, Mogilev customs initiated an administrative process in accordance with part 4 of article 12.17 of the administrative Code of the Republic of Belarus. This article provides for the imposition of a fine on an individual entrepreneur or legal entity - up to 50% of the cost of the subject of an administrative offense.
It is also checked in accordance with article 174 of the criminal procedure code of the Republic of Belarus on the grounds of a crime under article 380 of the criminal code of the Republic of Belarus.
Based on the materials  of Mogilev customs