629
01.07.2019
Agreement on Cooperation between the Republic of Belarus and the Oriental Republic of Uruguay and Protocol on Cooperation between Belarusian and Ukrainian Customs Services were signed at session of Customs Cooperation Councilin Brussels
The Chairman of the State Customs Committee of the Republic of Belarus, Yury Senko, participates in the 133rd / 134th Sessions of the Customs Cooperation Council, which take place from June 27-29, 2019 in Brussels. 
As part of the sessions, presentations were made by the leadership of the World Customs Organization, the Council, key issues were reviewed on the main activities of the customs services, and consultations were held on the cooperation of customs administrations in various regions of the WCO. 
The sessions also discussed issues of institutional development, customs valuation, compliance and simplification of customs procedures.
Also within the framework of the activities between the Republic of Belarus and the Oriental Republic of Uruguay, an Agreement on cooperation and mutual assistance in customs matters was signed, and a Protocol on cooperation in the fight against customs offenses related to the movement of goods by air was signed between the Belarusian and Ukrainian customs services.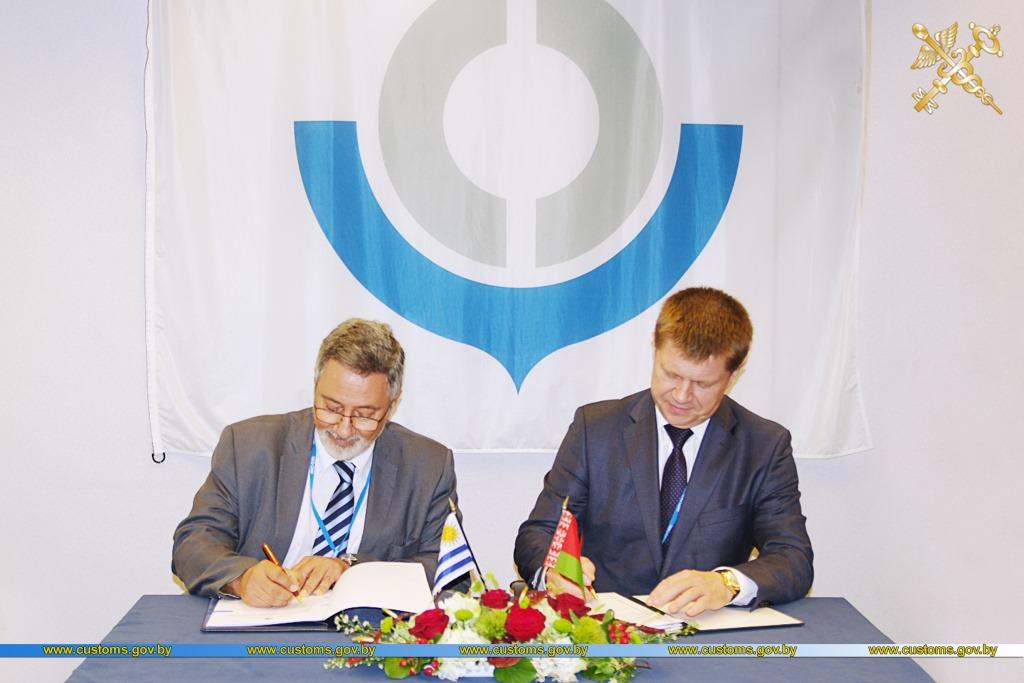 The Chairman of the State Customs Committee, Yury Senko, also discussed a number of issues of bilateral cooperation with representatives of customs administrations of foreign countries. In particular, the preparation of a Twinning project concerning the strengthening of cooperation between the European Union and the Republic of Belarus in the customs sphere was discussed with the German customs service.
Also, the head of the Belarusian customs will take part in the election of leaders of directorates, members of the committees and the Chairman of the Customs Cooperation Council.
Thanks to the participation of the Belarusian Customs Service in the Council Sessions, key events of the World Customs Organization, the position of Belarus is presented to the international customs community and taken into account when making decisions in the customs area and shaping the international customs policy.