501
28.11.2019
At the checkpoint on the Belarusian-Lithuanian border, customs service dog found hashish that the driver tried to hide (video)
Grodno customs officers stopped the illegal import of a dangerous drug into the territory of the Eurasian Economic Union. The crime was revealed by the cynological service and operational search department of the customs at Kamenny Log checkpoint.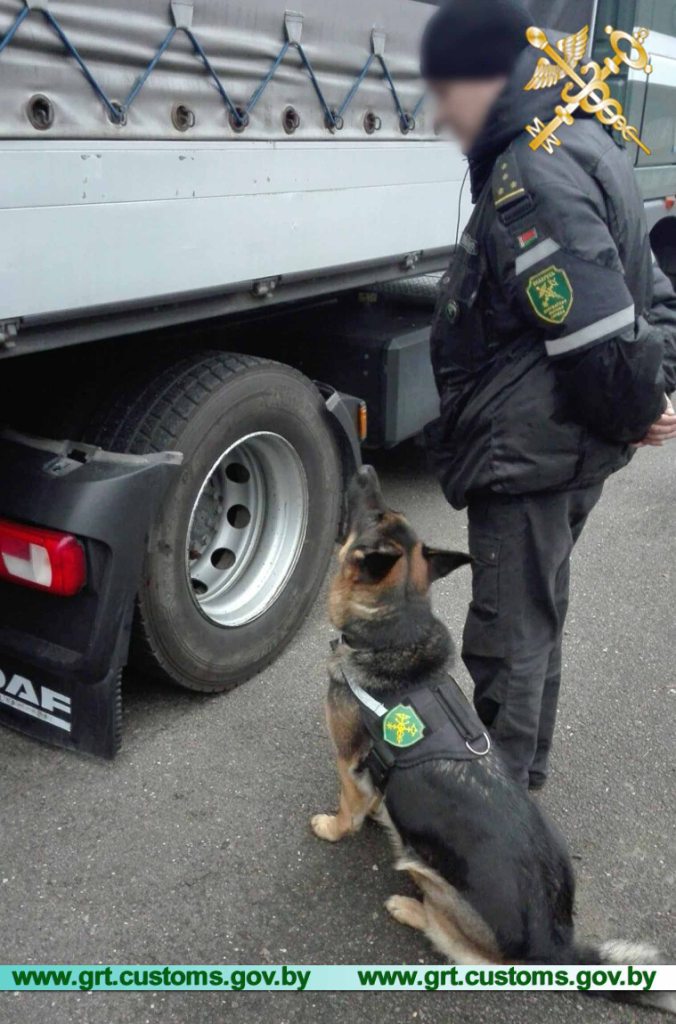 A dangerous drug, hidden under the semitrailer of one of the vehicles waiting customs control, was revealed by a service dog together with cynologist worked at border checkpoint. It was quickly established that the hidden polymer bundle belonged to the driver of DAF truck, a citizen of the Republic of Kazakhstan. 46-year-old man, intending to avoid responsibility, tried to get rid of the bundle with hashish.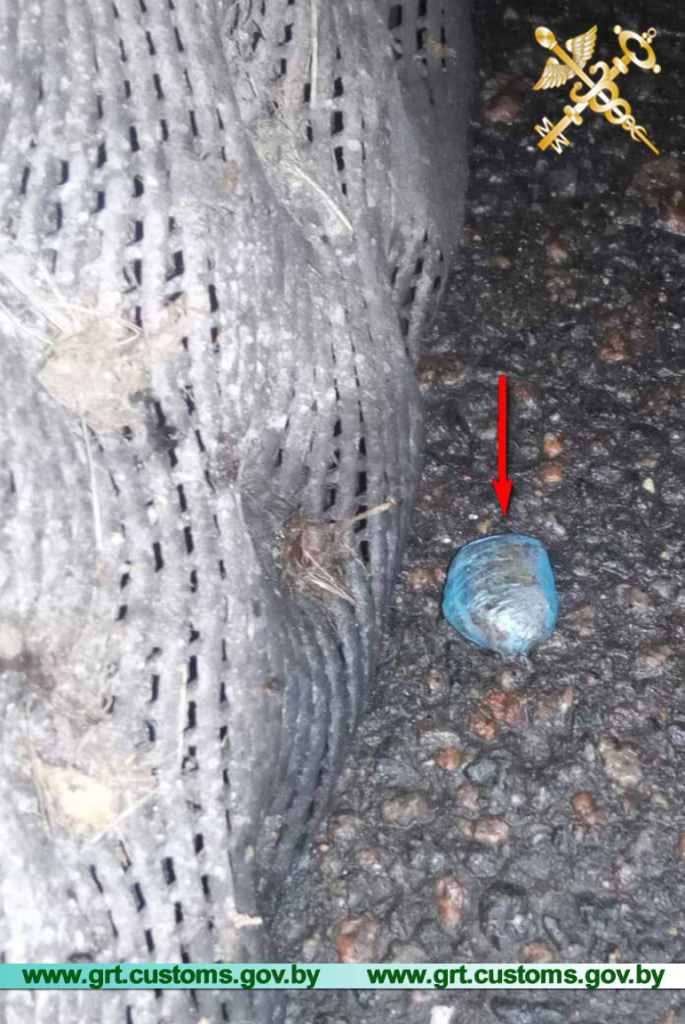 Expert of the Department of the State Forensic Examination Committee of Grodno region confirmed that the detected resinous dark brown color substance in an amount of more than 3 grams is a dangerous narcotic drug – hashish.
Hashish is a cannabis narcotic product, which is made by pressing powder of dried and crushed leaves and oily layers of a plant. At the initial stage, people suffer from tachycardia, tremor, hyperaemia, hyperhidrosis and problems with low blood sugar. Later, dullness, lethargy, degradation and signs of schizophrenia begin to appear. Severe brain and central nervous system damages, deterioration of the heart muscle are also noted.
Against the driver, a citizen of the Republic of Kazakhstan, a criminal case in accordance with Part 1 of Art.328-1 of the Criminal Code of the Republic of Belarus has been initiated. The case materials were transferred to the appropriate Department of the Investigative Committee of the Republic of Belarus. Citizen was detained.
Since the beginning of the year, Grodno Regional Customs officers stopped the import into the EAEU territory of more than 63 kg of drugs, also during illegal movement across the customs border more than 1200 medical products containing psychotropic substances were seized.