311
25.06.2018
Belarusian citizen tried to "bribe" official of customs authorities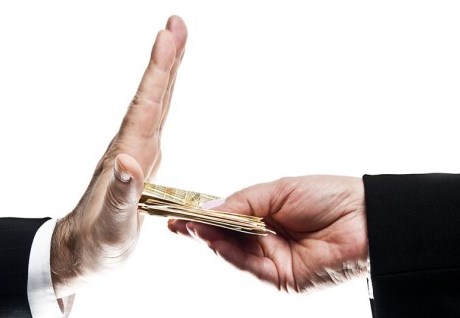 An attempt to give a bribe to an official of Operational customs for the possibility of a favorable resolution of the current situation was stopped when conducting investigating measures.
A 38-year-old citizen of the Republic of Belarus tried to commit an unlawful act and intended to give the bribe of two thousand Belarusian rubles to the officer. The customs officer quickly took the necessary measures to stop this attempt.
Officials of units of internal security of customs bodies and the Ministry of Internal Affairs of the Republic of Belarus detained the woman "in the act".
As an acting director of a commercial enterprise registered on the territory of the Minsk region, the citizen intended to transfer money to the customs officer "in exchange" for not bringing her to administrative responsibility. The administrative process was initiated by Operational customs in accordance with Part 4 of Art. 12.17 of the Code of Administrative Offenses of the Republic of Belarus for illegal sale in the shopping center in Zhodino. The article provides for a fine of up to 50% of the value of the goods.
Pervomaisky (Minsk city) Regional Department of the Investigative Committee initiated the criminal case regarding the bribe under part 1 of Article 431 of the Criminal Code of the Republic of Belarus. An investigation is underway.