789
14.10.2019
Chairman of The SCC Yuri Senko took part in the ceremony of taking an oath of allegiance to the University, Motherland and folk by students of the specialty «Customs Affairs» in Grodno.
Today, 33 students of the specialty "Customs Affairs " of Grodno State University took an oath of allegiance to the University, Motherland, folk.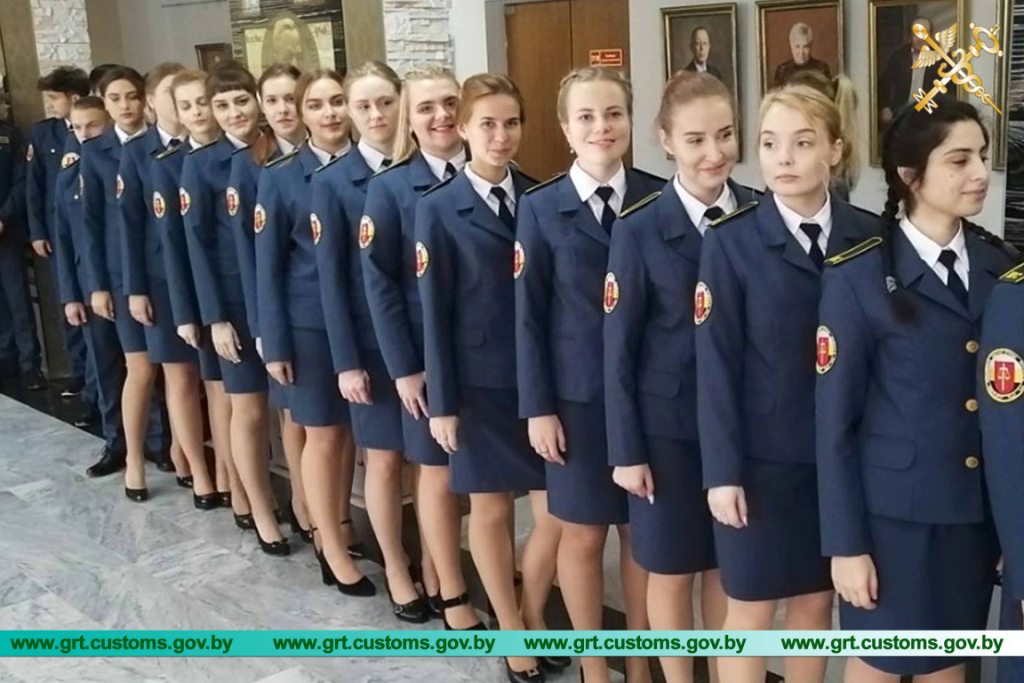 This day is symbolic in the life of students. It is special for their parents, friends, teachers, and is significant for the Belarusian customs.
Chairman of The State customs Committee Yuri Senko took part in the ceremony.
Addressing the audience, Yuri Senko noted the need in a higher education as the most important component in the formation and development of each person. He thanked the teachers for their invaluable contribution to the education of the students.
Today the close cooperation of customs authorities and the education system produces good results. It is possible to raise a future customs specialist from school years. There are 18 customs classes in the Republic, where more than four hundred schoolchildren. Students began to acquaint with the «Сustoms Affairs» in 2013, the first customs class was opened in Grodno.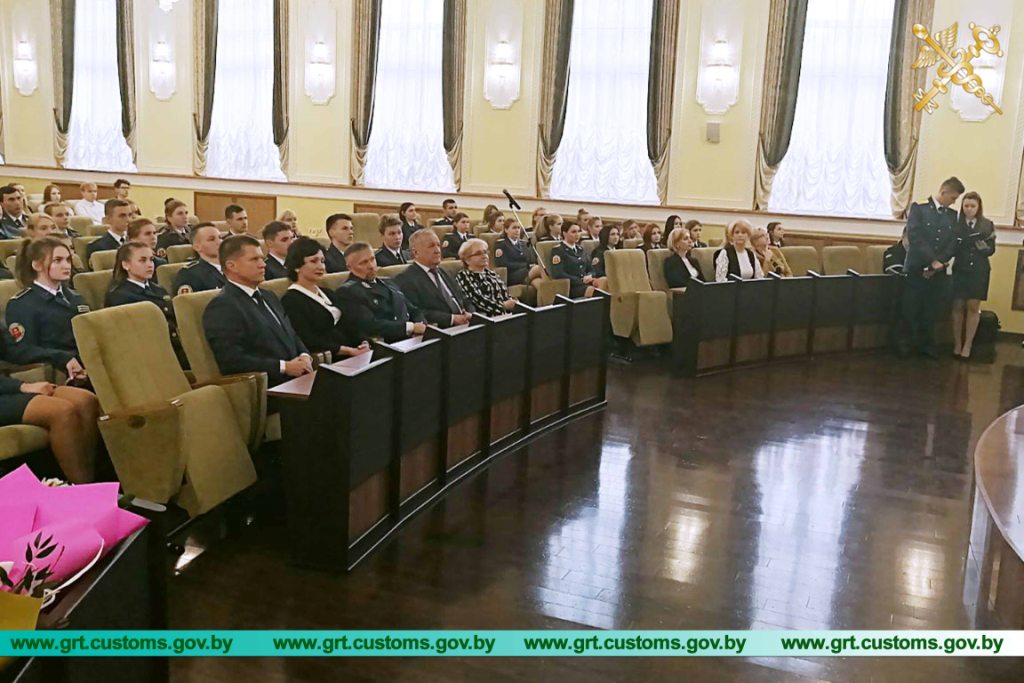 You can get the qualification of a customs specialist in the Belarusian State University, the Belarusian National Technical University, the Belarusian State University of transport and. Yanka Kupala State University of Grodno. This specialty was opened in 2016 on the basis of Yanka Kupala State University of Grodno, where 125 people are studing. 27 students will leave the walls of the University in coming year and join the ranks of customs officers.
Customs officers accompany the children throughout the period of study, both in schools and universities. Students visit various events that are held in the customs. Excursions to the border, which is a great opportunity to study customs in practice,. are conducted. Open lessons, career guidance classes are constantly organized for children .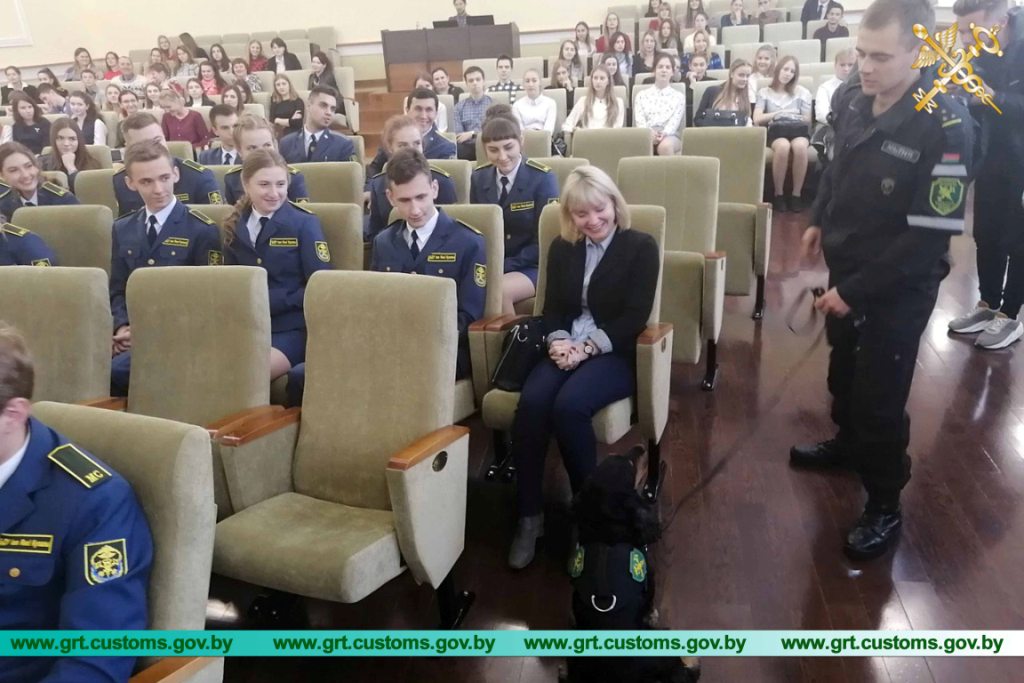 Congratulating the children on an important event in their student life, Yuri Senko assured them of the interest of the Belarusian customs in highly qualified officers, who will know their affairs and strive to conquer the highest peaks. «Dear students, yesterday you made a conscious choice, entering the specialty "customs affairs", and tomorrow, you will stand in the customs system, protecting the economic security of your native Belarus! Let the words of the Oath remain in your heart for life and be the starting point and support in any initiative!»
After the ceremony, students had the opportunity to ask their questions to The Chairman of The SCC, get acquainted with the achievements of the Belarusian customs, the work of the cinologist service and technical means of customs control.