552
05.11.2019
Chairman of the State Customs Committee Yuri Senko attended the grand opening of the international Olympic weightlifting tournament
Chairman of the State Customs Committee Yuri Senko attended the grand opening of the Alexander Cup 2019 - international Olympic weightlifting tournament, which started today in Grodno.
The competition is dedicated to the memory of the Belarusian two-time Olympic champion Alexander Kurlovich.
The tournament is attended by more than 60 athletes from Azerbaijan, Albania, Armenia, Belarus, Georgia, Israel, Italy, Kazakhstan, Kyrgyzstan, China, Moldova, Poland, Russia, Romania, Slovakia, Uzbekistan, Ukraine and Uruguay.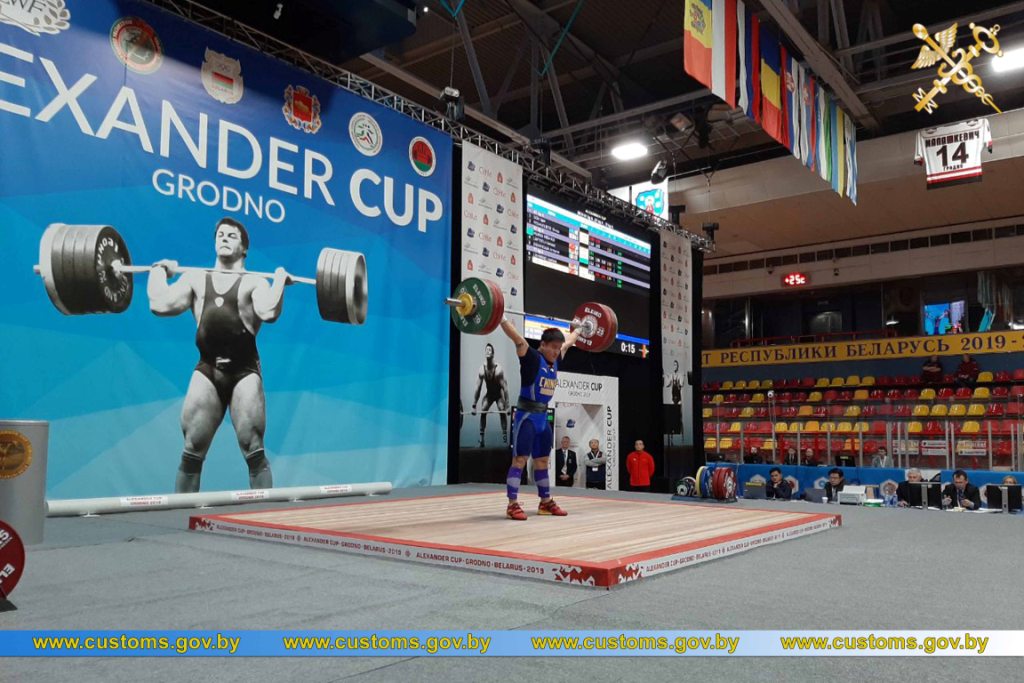 In men's starts our country is represented by Gennady Laptev (67 kg), Vadim Likhorad (73 kg), Petr Asaenok (81 kg), Maxim Mudrevsky (89 kg), Evgeny Tsikhontsov (96 kg), Andrey Aryamnov (109 kg), Eduard Zezyulin and Alexey Mzhachik (both over 109 kg). In women's competitions Belarus is represented by Yulia Asaenok (45 kg), Dina Sazonovets and Darya Naumova (both - 76 kg).
The first competitions and awarding ceremonies took place today in Grodno Ice Sports Palace. The tournament will continue until 4 November.
Alexander cup 2019 - licensed tournament of the silver level. Participation in such tournament is mandatory for athletes applying for a performance in Tokyo 2020.
At previous similar qualifying competitions in San Marino, Belarusian weightlifters won seven awards.