661
25.06.2019
Dirk of the Soviet Navy and saber of Zlatoust arms factory of the beginning of the 20th century were illegally moved across the border
Two attempts to smuggle into the territory of the Eurasian Economic Union a dirk and two sabers taken at the beginning of the 20th century that allegedly belong to the category of cold arms were stopped by Grodno customs officers at Bruzgi checkpoint.
In both cases, citizens of the Russian Federation, who owned the items, followed through the green corridor. Accordingly, they confirmed that they didn't move goods that were subject to obligatory written declaration.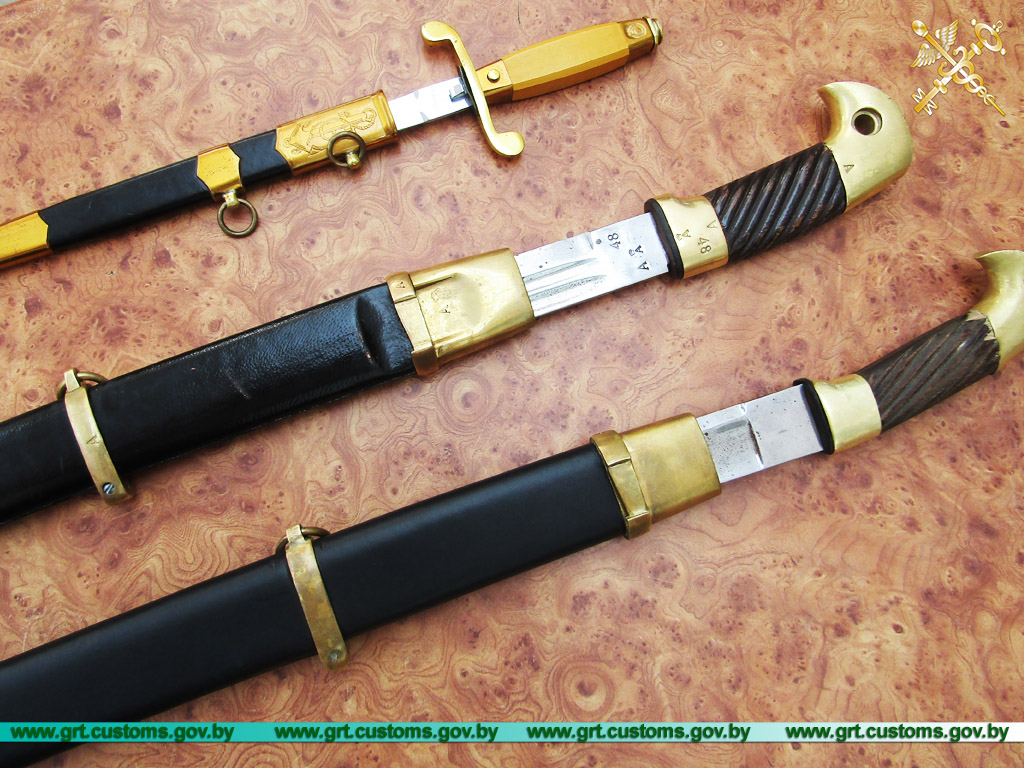 However, during the customs operations, the dirk and sabers of the beginning of the 20th century were found in the luggage of the citizens. Moving such items is possible only if there are permits that citizens did not have.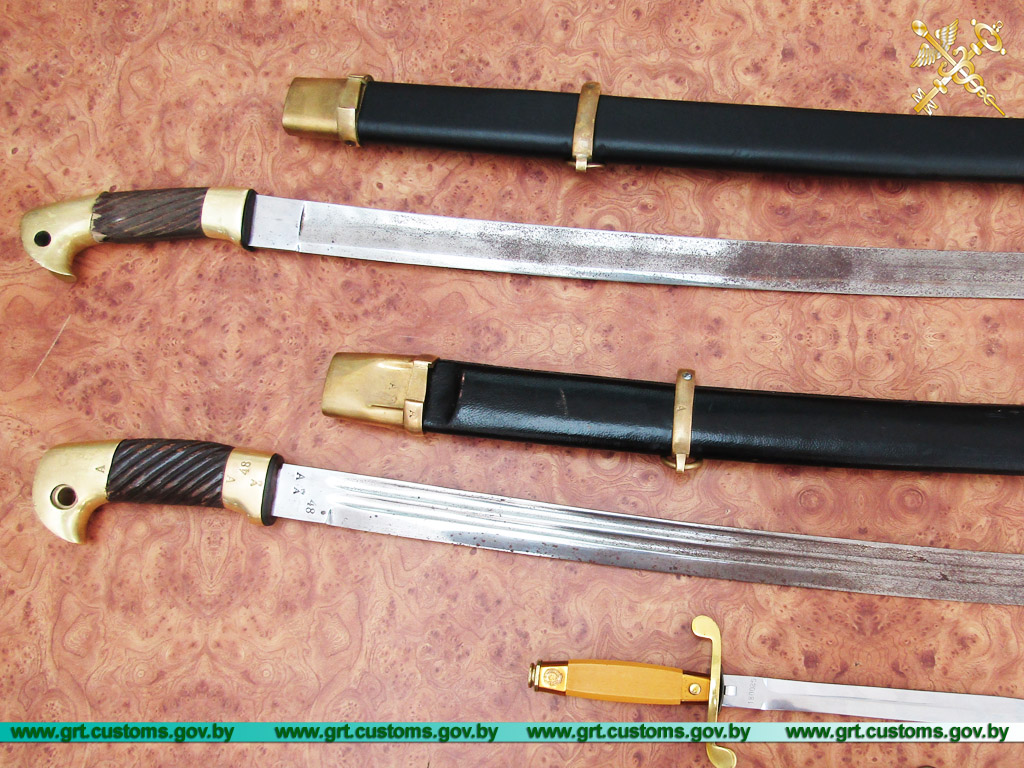 In the Ford passenger car there were two used sabers with a blade length of 80 cm, produced in 1910, with the stamp of Zlatoust arms factory.
In the Mercedes car, Grodno customs officers found a used dirk of the Soviet Navy produced in 1986 with a blade length of 21.3 cm, the handle of which is encrusted with wooden inserts.
Grodno regional customs is conducting the necessary verification activities. The items moved with violation of the customs legislation of the EAEU were seized and sent to the Department of the State Forensic Examinations Committee of the Grodno Region for examination.