60
26.06.2020
Graduates of the first set of the specialty "customs" of the Yanka Kupala State University of Grodno received their diplomas of higher education
The first graduates-customs specialists of the law faculty of the Yanka Kupala State University of Grodno received their higher education documents today.
With excitement and special trepidation, together with the University rector Irina Kiturko, the head of the Grodno regional customs Andrey Kovalchuk presented diplomas to young specialists. Graduates of customs officers distinguished themselves with high knowledge both in the course of training and in state exams, and 10 of the 27 children have red diplomas at all. 
The customs chief gave the children a warm message from the Chairman of the State customs Committee of the Republic of Belarus Yuri Senko: "It seems that only recently, timid first-year students who successfully passed the entrance exams came for serious knowledge, meaningfully choosing this responsible and difficult path. In 2017, you took your first oath of allegiance to the University, the Motherland and the people, and today you are receiving higher education diplomas. Many of you have shown your best performance during your training, not only in your studies. You have represented the University and the Republic as a whole at various scientific, creative and sporting events. And this is a great reason to be proud of you! I sincerely congratulate the graduates! Let all the peaks be conquered and all the doors open with ease, and the service in the customs authorities will bring only positive emotions, inspire good deeds and achievements in the name of economic security of our native Belarus! Dear guys, your yesterday's conscious choice to be customs officers will become a matter of life tomorrow - we are waiting for customs officers in our confident and professional structure!". 
One of the best graduates, Ekaterina Golod, was awarded the gratitude of the Chairman of the State customs Committee.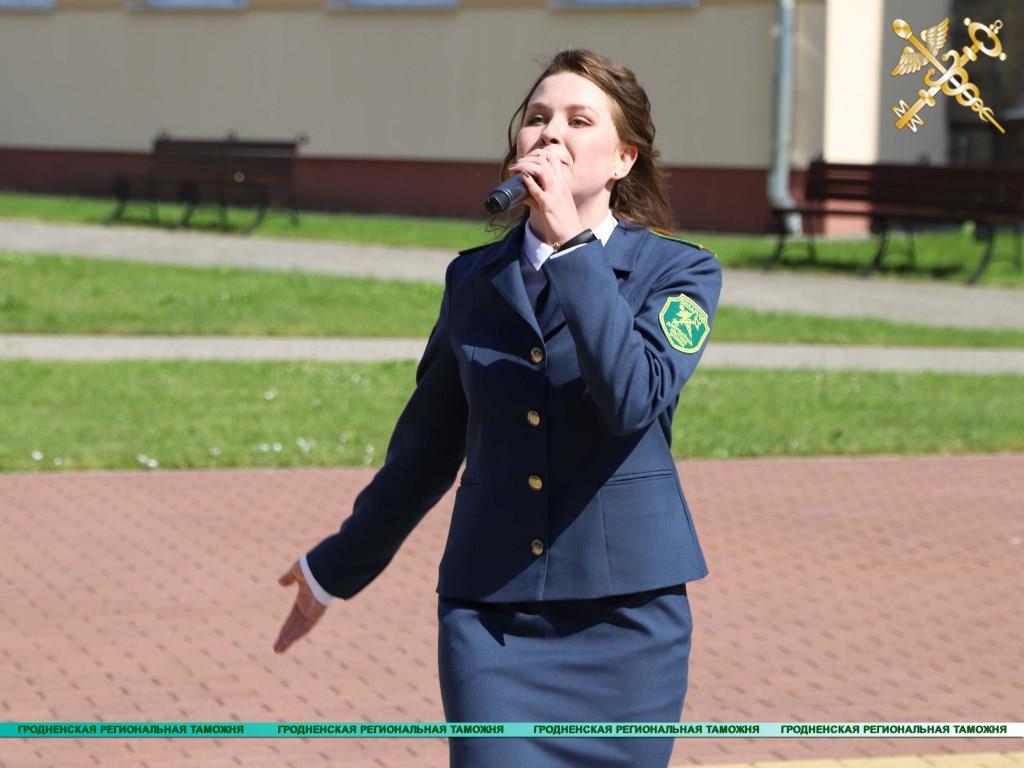 Most of the young specialists of the first set of specialty "customs" of Yanka Kupala State University of Grodno go to serve in the Grodno regional customs. In total, 187 graduates of higher educational institutions of the country will join the customs authorities this year, 103 of whom have a diploma of a customs specialist. By the way, this year the specialty "customs" has already been opened in the fifth higher educational institution of our country - Polotsk state University.