258
14.03.2018
Heads of Customs Departments of Belarus and Lithuania signed Memorandum on cooperation during Second European Games in the Republic of Belarus
The customs departments of Belarus and Lithuania signed Memorandum on cooperation for the period of the II European Games in the Republic of Belarus in Vilnius today.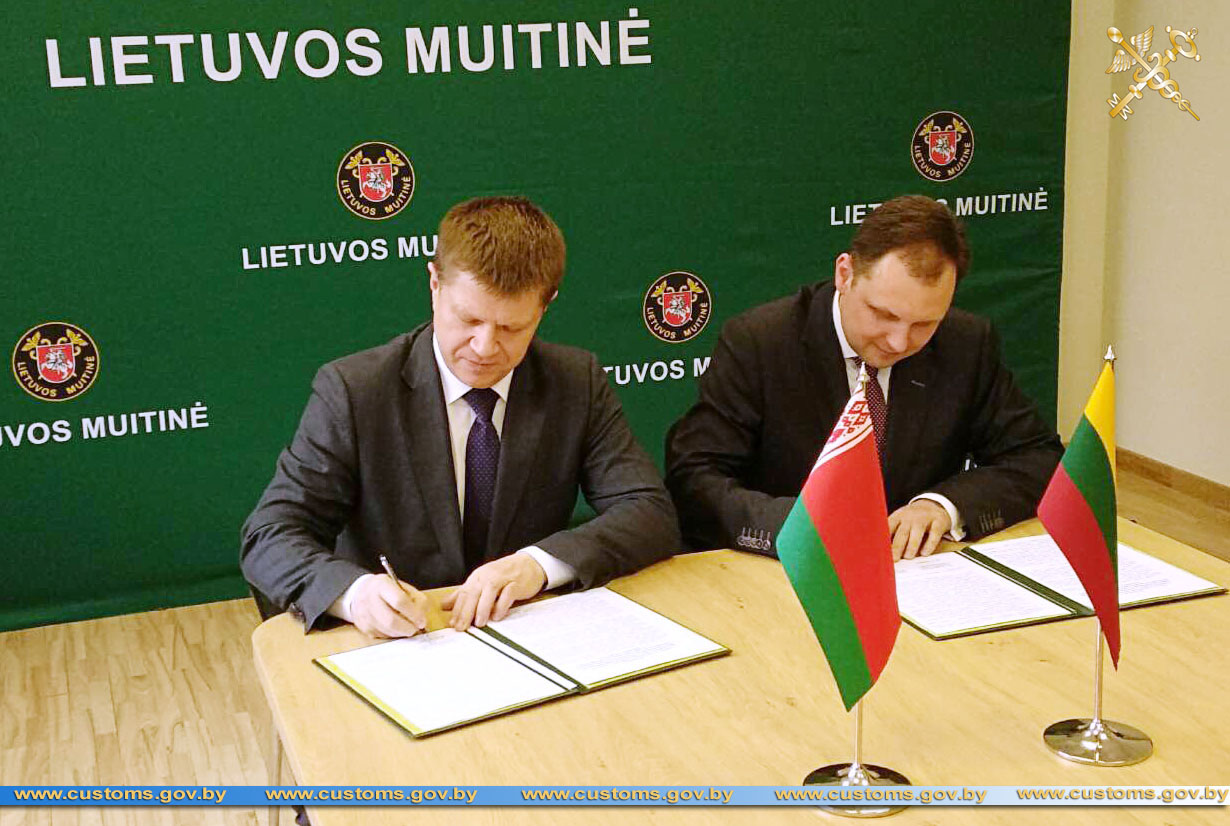 The document was signed within the framework of the meeting between the Chairman of the State Customs Committee of the Republic of Belarus Yury Senko and the Director General of the Customs Department under the Ministry of Finance of the Republic of Lithuania Arunas Adomenas.
The development of specific measures aimed at simplifying and speeding up customs operations at the checkpoints on the Belarusian-Lithuanian border during the Second European Games in the Republic of Belarus from June 21 to 30, 2019 was discussed at the meeting. 
In addition, a number of issues related to the situation at the Belarusian-Lithuanian section of the border, the effectiveness of the System of advance notification of emergencies, as well as the development of the infrastructure of checkpoints were considered.
In general, the meeting is aimed at improving the level of practical cooperation between customs services of neighboring countries, as well as taking the necessary measures for the smooth functioning of checkpoints in the run-up to and during the international sports event in the Republic of Belarus.