141
05.06.2020
Illegal import of clothing worth more than 40 thousand rubles to the territory of the EEU was stopped by Grodno customs officers (video)
Two cases of illegal importation of goods intended for commercial use into the territory of the Eurasian economic Union were stopped by employees of the Grodno regional customs.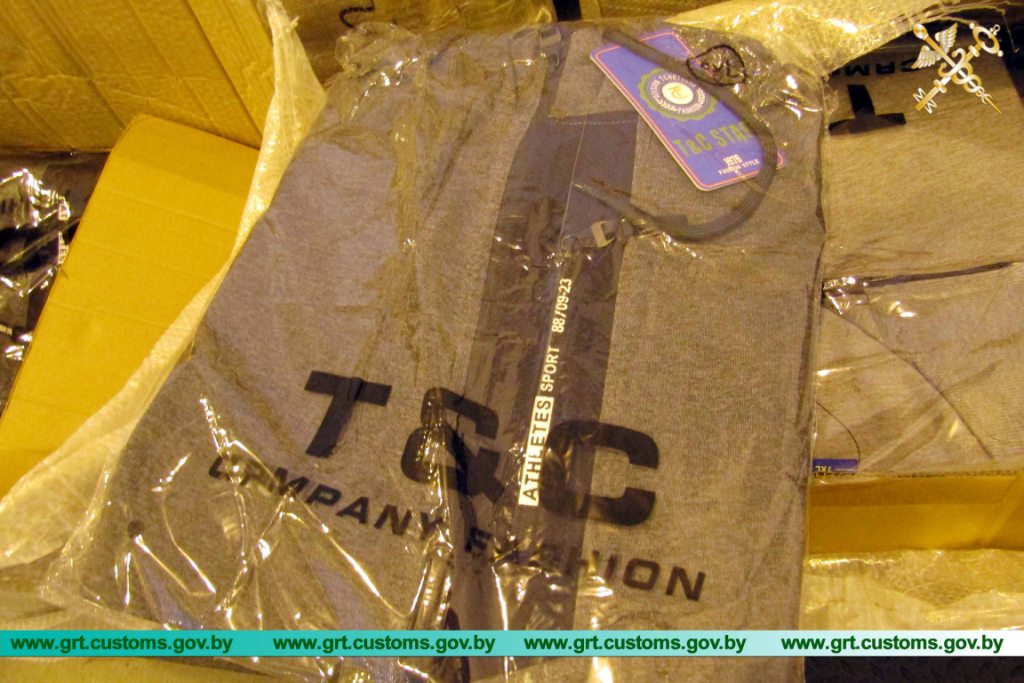 As part of customs control, two trucks were sent for inspections using the X-ray inspection complex and subsequent inspections, which resulted in the discovery of illegally imported clothing with a total value of more than 40 thousand rubles.
A citizen of the Republic of Poland, who entered through the checkpoint «Bruzgi», presented documents for a cargo vehicle that was traveling empty to the territory of the Eurasian economic Union to customs control. In the cargo compartment of the RENAULT car behind a self-made partition, boxes in plastic bags were found, from which more than 450 units of new sports clothing were extracted.
A week earlier, the fact of illegal movement of clothing was detected at the checkpoint «Privalka», through which a citizen of the Republic of Belarus was traveling in a citroen truck. Documents for spare parts were submitted to customs control, however, more than 400 undeclared denim trousers complete with belts were found in the cargo area.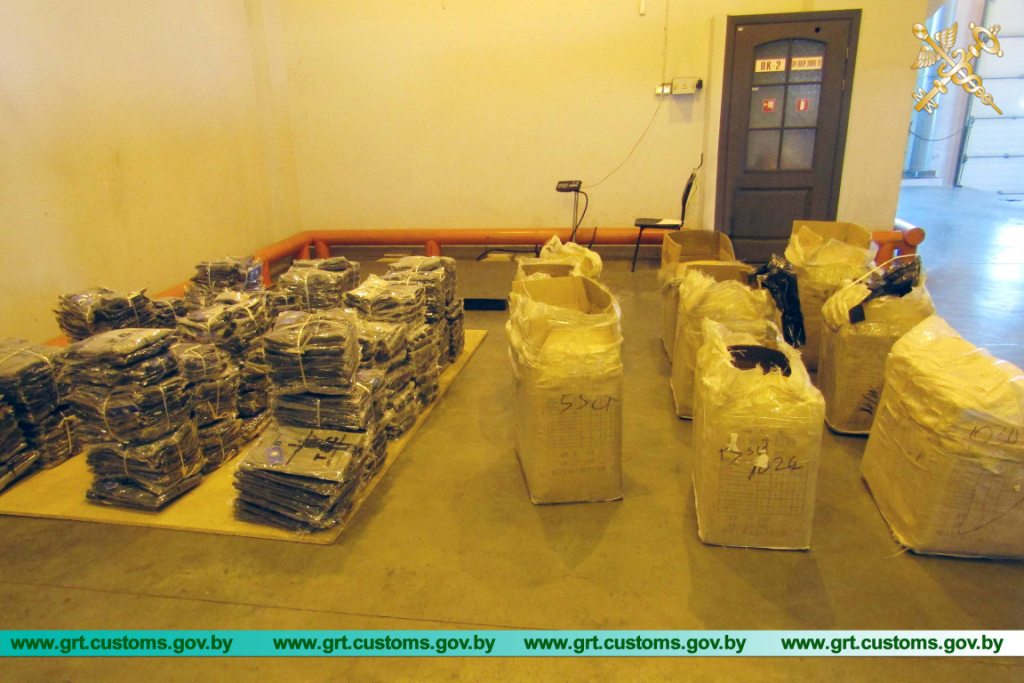 Administrative proceedings under part 2 of article 14.1 of the administrative Code of the Republic of Belarus have been initiated by the Grodno regional customs on the facts of illegal movement of goods with concealment from customs control.
Based on the materials of the Grodno regional customs