606
11.07.2019
Japanese SUVs were moved in cache made from used auto parts
Grodno customs officers stopped illegal importation of two Japanese SUVs into the territory of the Eurasian Economic Union. The vehicles were hidden from the customs control in the cargo hold of the vehicle coming from Lithuania.
The violation was revealed at Kamenny Log checkpoint on the Belarusian-Lithuanian border with the use of the X-ray inspection system.
According to the documents submitted to the customs control, used vehicle spare parts worth more than 7.5 thousand rubles were transported in the vehicle. However, the results of the scan revealed that there were other goods in the road train.
The semi-trailer was equipped with false walls, around the perimeter of which the declared car parts were located. Inside the hiding place there were two passenger cars 2018 TOYOTA RAV 4 and 2015 LEXUS GX F.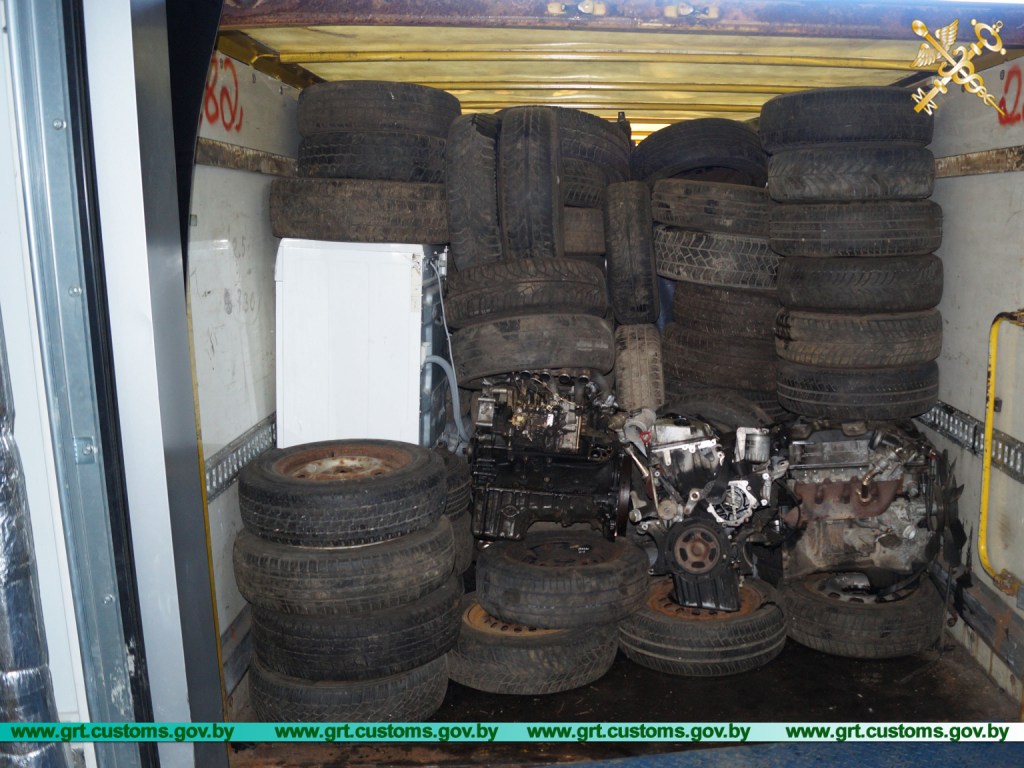 The illegally moved across the border SUVs, the cost of which amounted to more than 150 thousand rubles, as well as the truck with the semi-trailer were seized. The Customs started the administrative process under part 2 of article 14.1 of the Administrative Code of the Republic of Belarus. Further verification activities are carried out.