720
24.09.2019
More than 2.5 thousand undeclared cosmetics were illegally moved into the territory of the EAEU among the "groupage cargo"
Brest customs officers at Kozlovichi checkpoint prevented an attempt to smuggle into territory of the EAEU a large batch of cosmetics.
A SCANIA vehicle with groupage cargo (sports shoes, cosmetics and alcohol) followed through the Belarusian-Polish border from Germany. The driver submitted shipping documents to the customs control. During the customs inspection, it was found that documents contained no information on more than 50 items of cosmetics.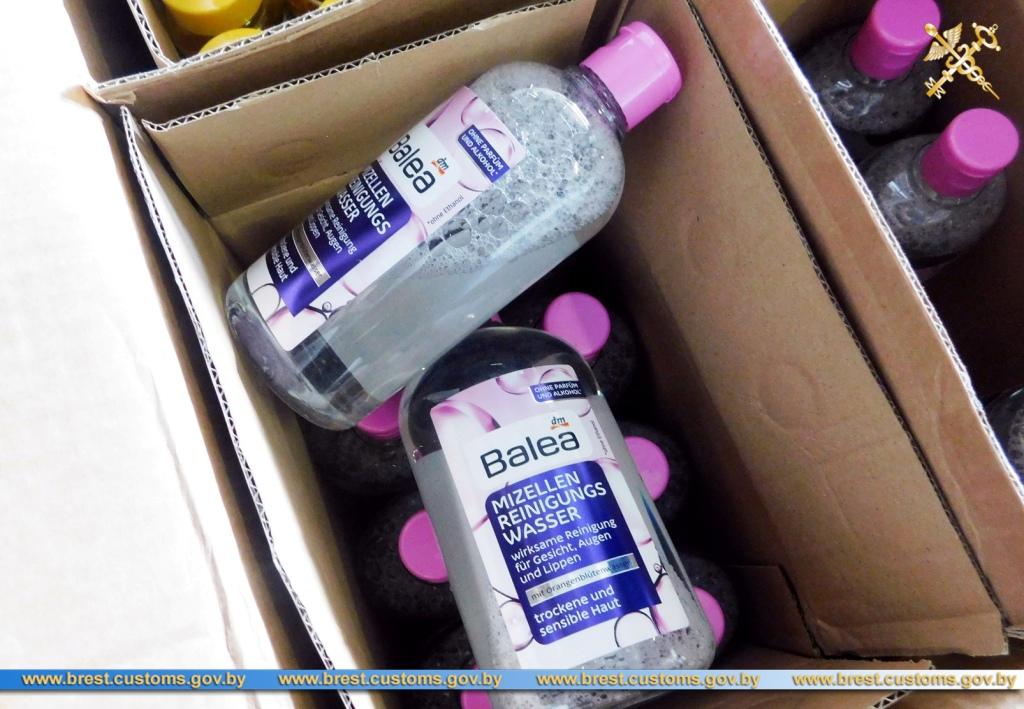 In total, customs officers found more than 2.5 thousand items of undeclared goods: lotions and creams for hands and body, hair dye, face masks, shampoos, toothpaste and other skin care products.
According to preliminary estimates, the total value of the goods amounted to more than 110 thousand Belarusian rubles.
Brest customs initiated the administrative process regarding the fact in accordance with Part 1 of Art. 14.5 Administrative Code of the Republic of Belarus. The article provides for a fine of up to 30% of the value of the subject of an administrative offense without confiscation.