563
26.07.2019
Official representative of the State Customs Committee at the Embassy of Belarus in China took part in the round table on customs transit in Chinese Fuyuan
The official representative of the State Customs Committee at the Embassy of Belarus in China, Dmitry Kovalenok, took part in the 44th meeting of the Council of Customs Representatives of foreign countries in the People's Republic of China and the Round table on the topic "Customs transit and harmonization of trade facilitation".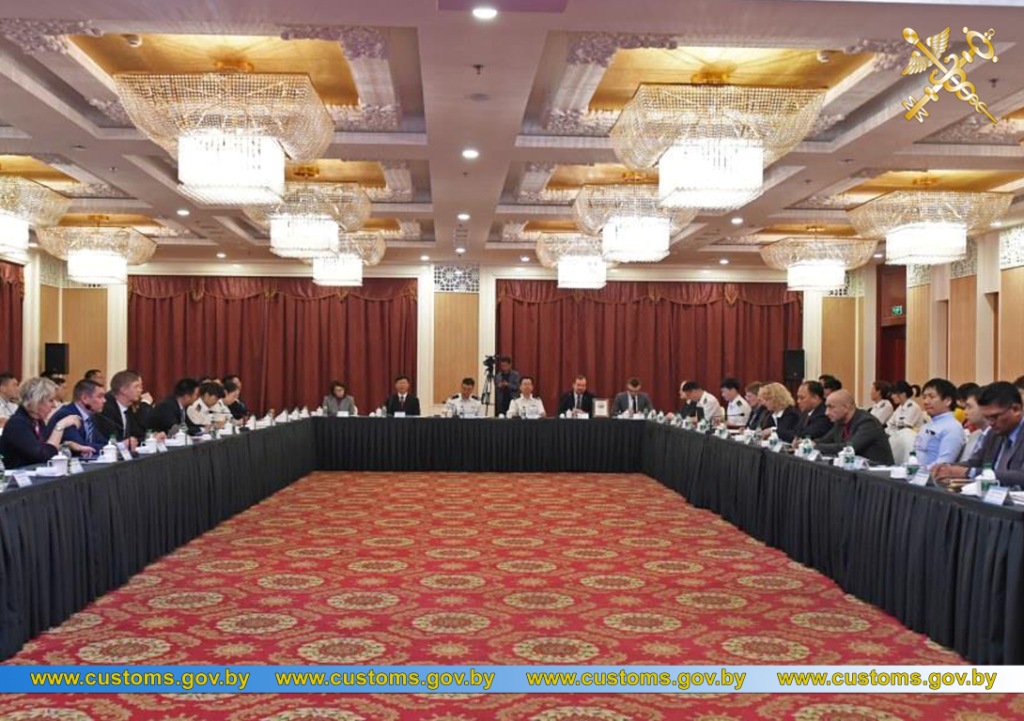 The events attended by customs representatives from Australia, Belarus, Germany, Israel, Indonesia, Kazakhstan, Malaysia, the Netherlands, New Zealand, Poland, Russia, Thailand, France, Japan, the European anti-fraud agency OLAF, managers and leading experts of the General Administration of Customs of China held in Fuyuan, the eastern point of mainland China.
The participants discussed the best practices of customs transit, multimodal transport, the work of inspection complexes, the prospects for the use of smart seals and more.
Dmitry Kovalenok presented the Belarusian model of customs transit as well as modern customs facilitations, developed jointly with the business in order to reduce the time spent on customs formalities and improve the efficiency of customs control.
As part of the activities of the Council meeting the participants learn about the practical possibilities of the single window system used by China Customs, and also visited customs clearance points and the Chinese-Russian river checkpoint.