01.08.2019
Protocol of cooperation on customs offenses fight was signed today by the Heads of customs services of Belarus and Uzbekistan
The Heads of the Belarusian and Uzbek customs services Yuri Senko and Murotjon Azimov signed the Protocol of cooperation on customs offenses fight. The practical implementation of norms of the document will fight violations related to the customs authorities.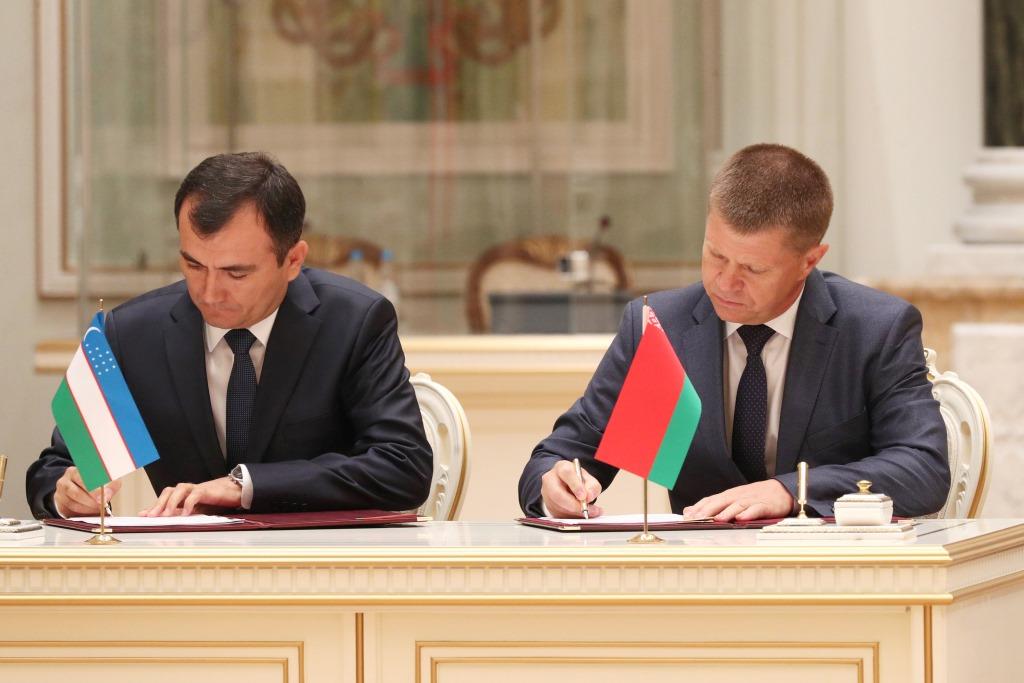 Earlier in September 2018, the Government of the Republic of Belarus and the Government of the Republic of Uzbekistan signed an Agreement on cooperation and mutual assistance in customs affairs, aimed at strengthening the interaction of customs services, and an Agreement on a system of mutual trade facilitation, the implementation of which provides for increasing the customs control efficiency and trade between countries.
The above means the positive dynamics of the international cooperation development between the customs authorities of the two countries.