56
18.05.2020
Stamps with psychotropic substances were detected by Minsk customs officers in one of the mailings that arrived in Belarus from the European Union
The cynological service of the Minsk regional customs, during the inspection of one of the international mail items at the customs clearance point "airport Minsk-2", found a dangerous psychotropic substance – lysergide. The package with psychotropic substances was sent from the European Union to a resident of Minsk.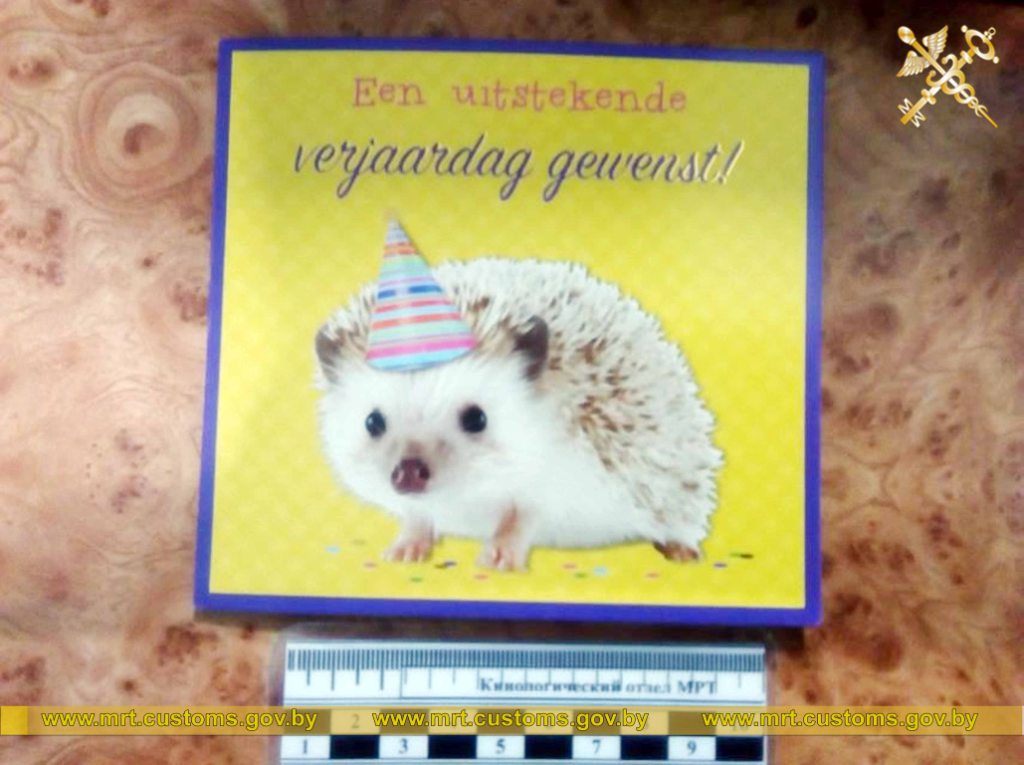 The shipment contained a fragment of colored perforated paper, presumably impregnated with lysergide.
The material was seized and sent for examination to the State Committee of forensic examinations of the Republic of Belarus, where the assumptions of customs officers were confirmed. 
Lysergide is a dangerous psychotropic substance that causes hallucinations with closed and open eyes, changes in consciousness, changes in the perception of time, and mental disorders.
The Minsk regional customs office opened a criminal case on this fact on the grounds of committing a crime under part 2 of article 328-1 of the Criminal code of the Republic of Belarus. 
Conducting further operational search measures, customs officers detained the recipient of psychotropic substances. The case was transferred to the Department of the Investigative Committee of the Republic of Belarus for Minsk.