514
29.07.2019
The Championship of customs authorities in multidiscipline took place in Minsk: the team of Brest Customs won the gold medal
The Brest customs team won the first place in the Championship of customs authorities of the Republic of Belarus in multidiscipline among cynologists. The competitions took place at the training ground of the departmental Institute in Minsk. The second and third prizes are for the teams from Grodno regional and Gomel customs respectively. Some cynologists participated in the individual competition.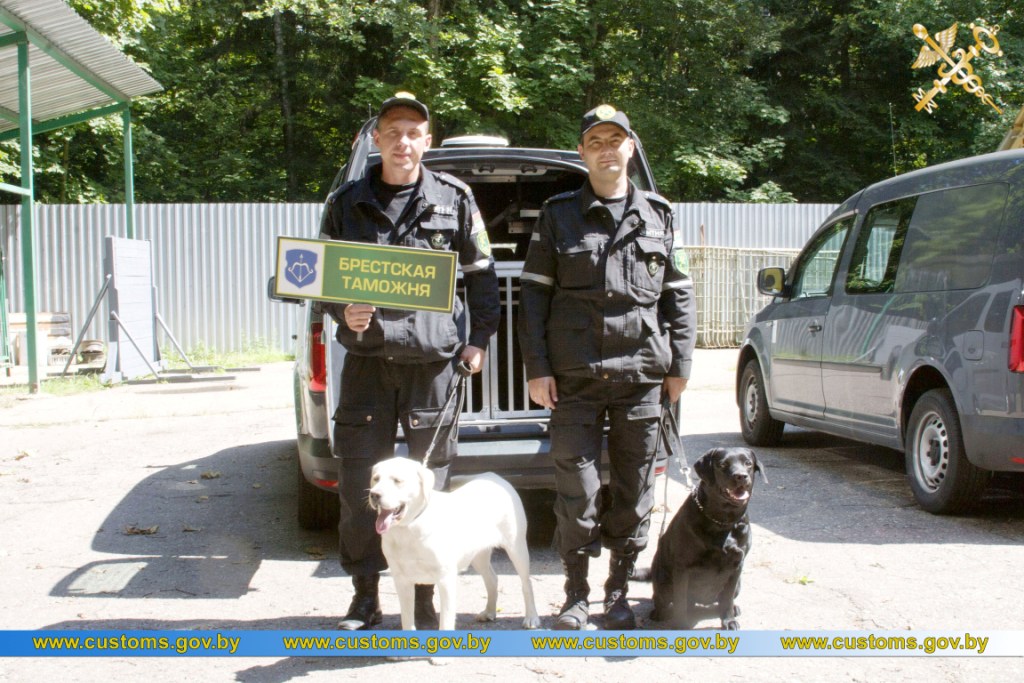 The loyal friends of the customs officers demonstrated their skills in training and obedience, taking high barriers, searching for drugs in hand luggage, luggage items, vehicles and rooms. The results of the Championship confirmed the high level of cynologists training, decent training, endurance and dexterity of service dogs.
The winners of the individual and team competitions were awarded with diplomas and trophies.
Such competitions are held for the tenth time and have become a good tradition of Belarusian customs. The championship promotes service-related sports, the improvement of professional skills as well as a motivator for achieving high results in work.