172
14.07.2020
The checkpoint «Domachevo» will be equipped with weighing equipment at the expense of international technical assistance
Within the framework of the cross-border cooperation program "Poland-Belarus-Ukraine" 2014-2020, Brest customs, together with the Lublin Executive Committee of the Republic of Poland, is completing the implementation of one of the projects "Improving the effectiveness of customs control at the road checkpoint «Domachevo» ".
As part of the project, aimed at improving the security of the Belarusian-Polish border and the quality of customs control operations, weight measuring equipment was installed at the checkpoint «Domachevo». It is currently being tested and adjusted.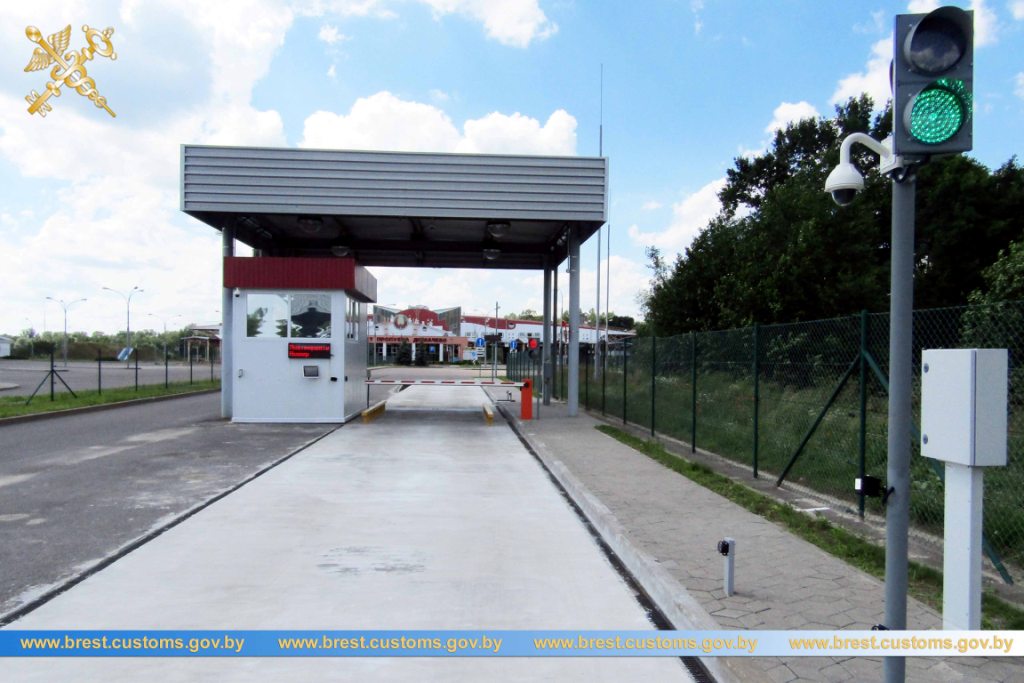 The use of this equipment will have a positive impact on reducing the time required for customs operations in respect of trucks, and, consequently, increase throughput.
Weighing of cars can be carried out both manually by an employee, and automatically with the output of information to the workplaces of customs officials.
The facility is scheduled to be commissioned in September 2020. The total budget of the project was 253,900 euros, including the contribution of the European Union – 228,510 euros.
The checkpoint «Domachevo» was opened on the Belarusian-Polish border in 1995 and was temporarily located on the territory of the neighboring state. In 2011, modern infrastructure facilities of the international road checkpoint on the Belarusian side were put into operation. Today, the project capacity of «Domachevo» is 2,250 vehicles per day, including 2 thousand cars, 200 trucks and 50 buses.
This document was prepared with the financial support of the European Union within the framework of the cross-border cooperation program "Poland-Belarus-Ukraine" 2014-2020. The content of this document is the sole responsibility of the Brest customs and under no circumstances can it be considered as an expression of the position of the European Union, the Governing body or the Joint technical Secretariat of the Cross-border Cooperation Programme Poland-Belarus-Ukraine 2014–2020.
Based on the materials of the Brest customs