540
03.09.2019
The first school bells have rung today for more than 400 pupils of customs classes all over the country
All educational institutions of the country opened its doors again for thousands of young Belarusians, including future customs officers. This is an important and special event both for children, who begin to acquire new knowledge, and for parents who look after the upbringing and education of their children. 
Today there are 17 operating customs classes in all regions of our Republic. The first one was opened in Grodno in 2013.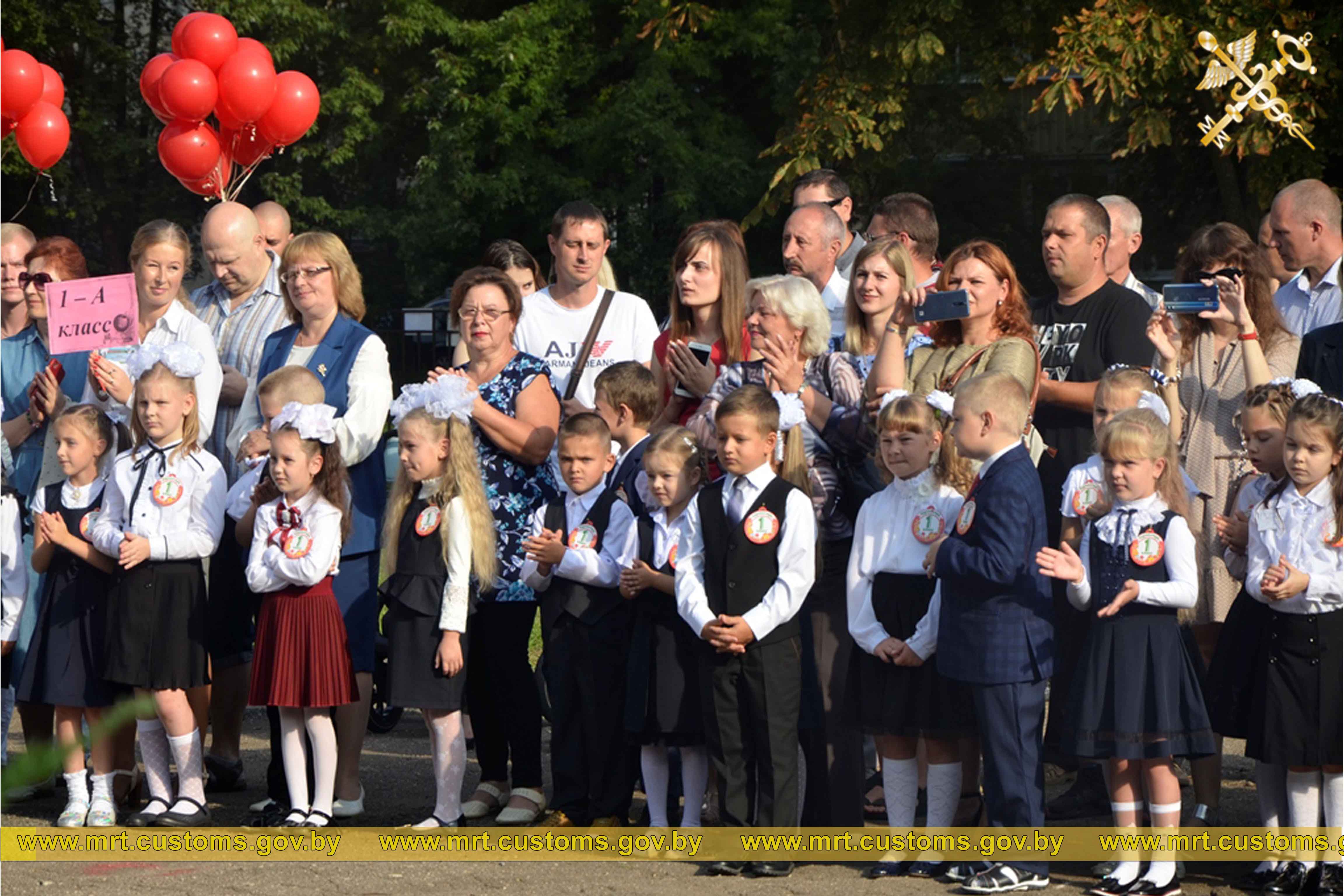 Every year more and more children and their parents are interested in the opportunity to get into such classes, which means that their future plans include serving in customs. Since this year in customs classes there are more than 400 children.
On Knowledge Day pupils were met by accomplished Belarusian customs officers who wished them luck, success, wisdom and high results during the study.
In many schools it was the customs officers who have taught the first lessons, including talking about the specifics of customs activities. Each customs tried to bring something unusual and memorable on the first school day of their schoolchildren. For example, in Grodno pupils were able to get acquainted with the work of the cynological department, and in Gomel - to walk along the customs museum exposition.
During the year these children will find a lot of interesting adventures like master classes of customs officers, customs initiation, excursions to checkpoints and etc.
And today we just wish them a good study and great mood. Good luck, children!