498
13.09.2019
The Heads of Customs Services of Belarus and Vietnam shared experience today in promising areas of customs administration. The meeting was held at the State Customs Committee
The Chairman of State Customs Committee of the Republic of Belarus Yury Senko and the General Director of General Department of Customs of the Ministry of Finance of the Socialist Republic of Vietnam Mr Nguyen Van Kang discussed today the promising areas of customs administration at the State Customs Committee.
On the agenda of the today's meeting are the relevant issues of mutual interaction of customs services. A certain place is given to the discussion of the results of the Technology of customs operations which applies by Belarusian customs authorities.
The meeting was also adopted the decisions on information exchange of customs violations and commercial fraud as well as bilateral trade statistics.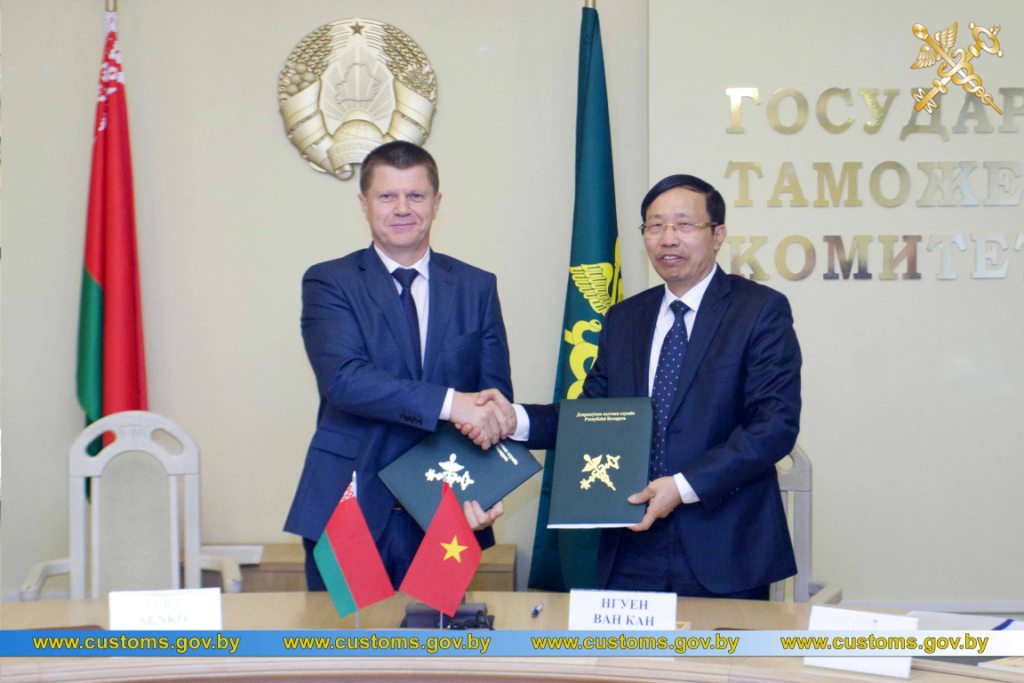 For the visit Mr Nguyen Van Kang will also get acquainted with the work of Belarusian Customs at Bruzgi checkpoint on the Belarusian-Poland border.
The visit is aimed at increasing the level of practical interaction between the customs of the two countries as well as experience exchange in promising areas of customs administration.