142
22.07.2020
The Russian student intended to move marijuana across the border by hiding it in his vest pocket
Brest customs has opened a criminal case under part 1 of article 328-1 of the criminal code of the Republic of Belarus against a Russian citizen, who intended to import marijuana to the territory of the Eurasian economic Union.
A 21-year-old student from a Moscow University was returning by bus through the checkpoint «Brest» from Austria, where he was studying as part of an international student exchange program. 
During customs control, Brest customs officers found in the pocket of the vest, which was in the travel suitcase of a citizen, a bundle with a green vegetable substance, and among personal belongings - a grinder for grinding, portable scales with particles of the substance, special paper and filters for self-rolled cigarettes. A service dog pointed out the possible presence of marijuana in the student's belongings.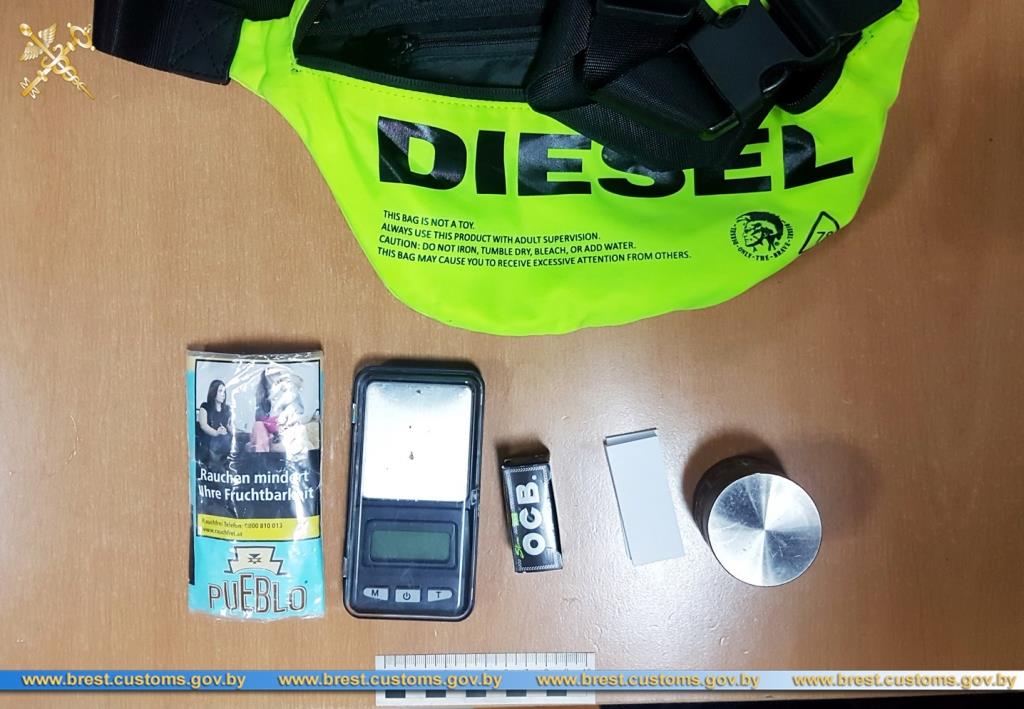 The conclusion of the expert of the state Committee of forensic examinations In the Brest region confirmed that the substance presented by the customs for research weighing more than 3.5 grams is a narcotic - marijuana.    
Based on the materials of the Brest customs