564
19.08.2019
The team of the State Customs Committee of the Republic of Belarus won silver of the XIII International futsal tournament
The 13th International futsal tournament among customs teams has ended in Brest today. The third time the victory was won by the team of the Federal Customs Service of Russia, which was represented at the competitions by athletes from the North-West Customs Administration.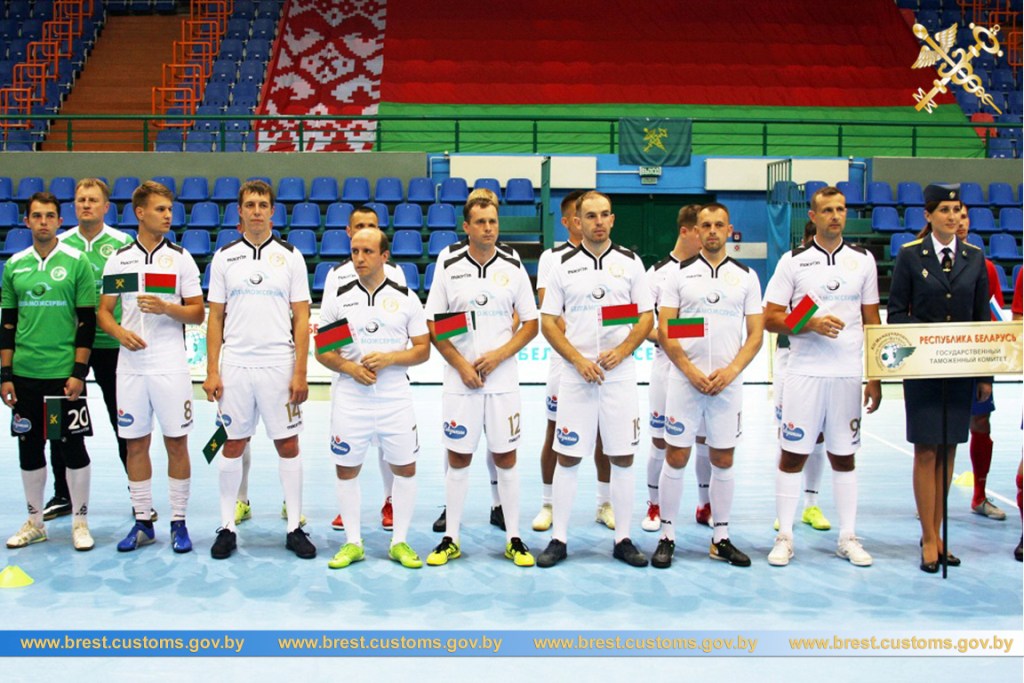 In the decisive game, Russian customs officers defeated the team of the State Customs Committee of the Republic of Belarus - 4: 1. The hosts of the tournament took the second place. The team of the State Revenue Committee of the Republic of Armenia won the bronze award, winning the final game over customs officers from Slovakia.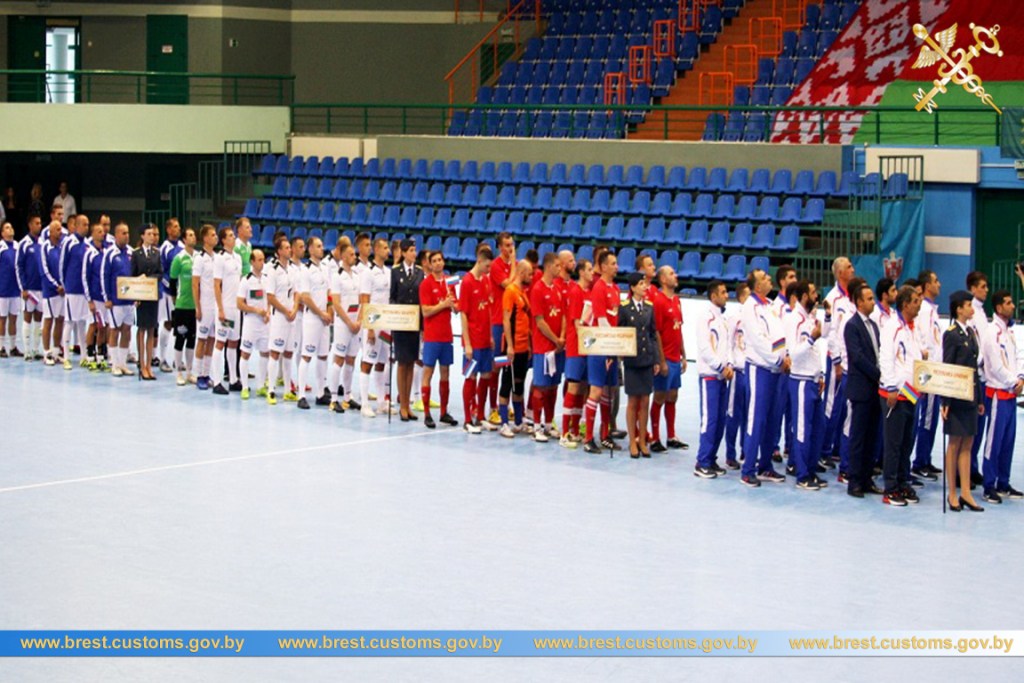 At the closing ceremony of the tournament, winners and prize-winners were awarded diplomas, cups and medals, and the best players, coaches and all participants received valuable prizes established by the State Customs Committee of the Republic of Belarus, RUE Beltamozhservice, Brest customs and the Association of Belarusian Football Federation.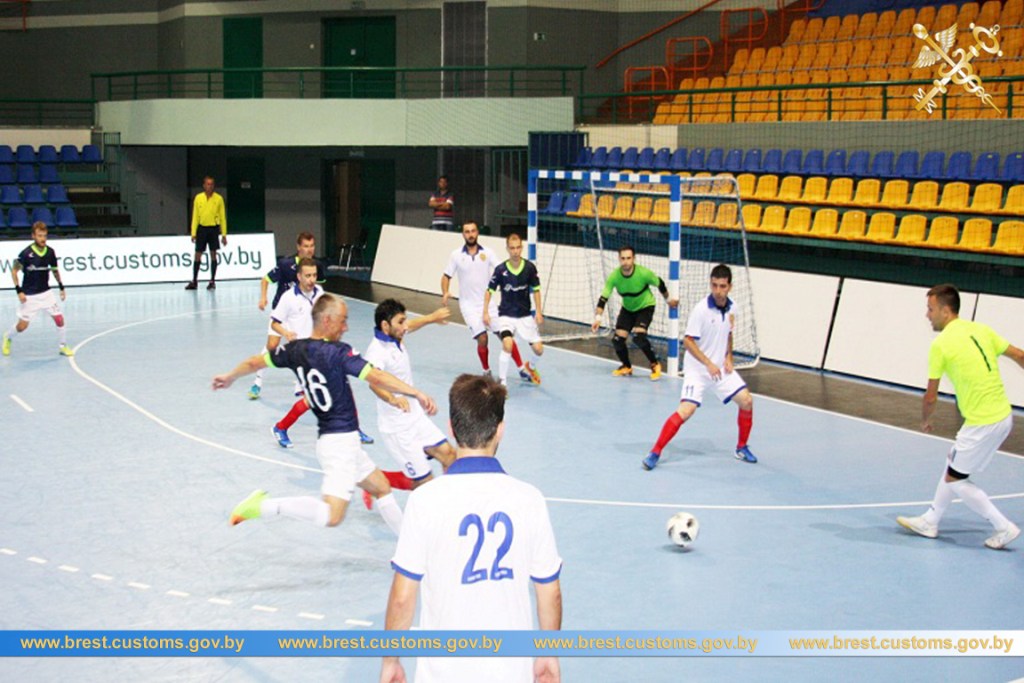 Presenting the awards to the winners, the Deputy Chairman of the State Customs Committee Nikolai Svirid noted that the international futsal tournament has become a good tradition - the best customs athletes from all over Europe gather annually in Brest, demonstrating unity and presenting the opportunity for fans and guests to enjoy interesting football competitions. 
The constancy and significance of the tournament underlines the fact that this year the played teams that participate not for the first time in competitions.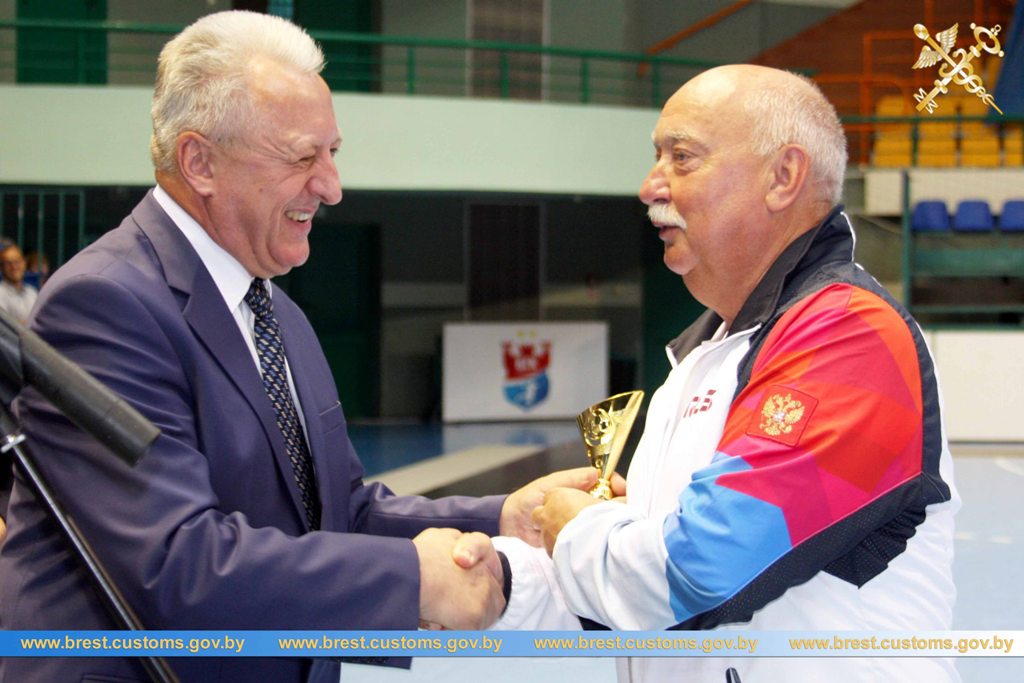 Результаты всех игр
12.08: Россия – БТС Беларусь 4:0,Словакия – ГТК Беларусь 0:3
13.08: Армения – Россия 1:4,ГТК Беларусь – БТС Беларусь 2:0
14.08: Россия – Словакия 10:0, БТС Беларусь – Армения 1:3
15.08: Словакия – БТС Беларусь 2:6,Армения – ГТК Беларусь 2:5
16.08: Армения – Словакия 5:0, ГТК Беларусь – Россия 1:4
Итоговое положение команд:
1. Россия – 12 очков
2. ГТК Беларусь – 9
3. Армения – 6
4. БТС Беларусь – 3
5. Словакия – 0
Лучшие игроки команд:
Армения – Эдгар Киракосян
Россия – Эдуард Бадер
ГТК Беларусь – Дмитрий Теслюк
Словакия – Томаш Варга
РУП «Белтаможсервис» – Роман Волосюк
Индивидуальные номинации
Лучшие вратари – Алексей Ильин (Россия) и Ото Грошафт (Словакия)
Лучшие защитники – Константин Тюрин (ГТК Беларусь) и Норайр Тигранян (Армения)
Лучшие нападающие – Александр Коваль (ГТК Беларусь) и Антон Пфенинг (Россия)
Лучшие тренеры – Норик Тигранян (Армения) и Владимир Васюнцов (Россия)
Лучшие игроки турнира – Александр Яковлев (Россия) и Иван Шулькевич (ГТК Беларусь)
По материалам Брестской таможни