592
05.11.2019
Today in quadripartite format customs and border services of Belarus and Lithuania signed Memorandum on cooperation
Today customs and border services of the Republic of Belarus and the Republic of Lithuania signed Memorandum on cooperation with a view to ensuring a continuous flow of vehicles and increasing the capacity of checkpoints on the Belarusian-Lithuanian border.
Execution of the document in quadripartite format took place at «Kamenny Log – Medininkai » checkpoint, where a delegation of Belarusian customs headed by the Chairman of the State Customs Committee Yuri Senko arrived.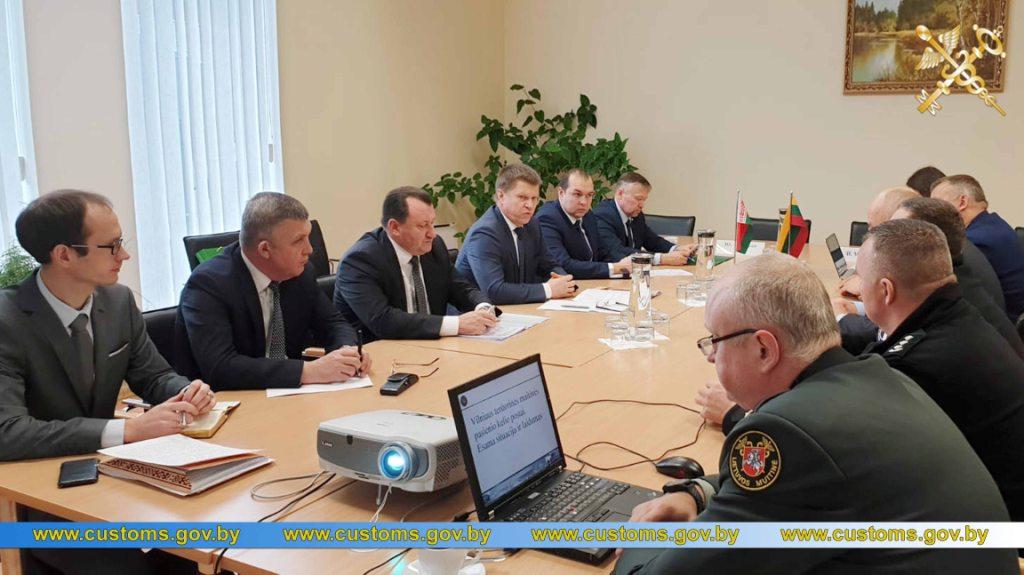 Up to the present moment cooperation between customs services of Lithuania and Belarus on the issue of ensuring the rhythm of crossing the Belarusian-Lithuanian border has been regulated bilaterally by the System of Preliminary Notification of Emergencies.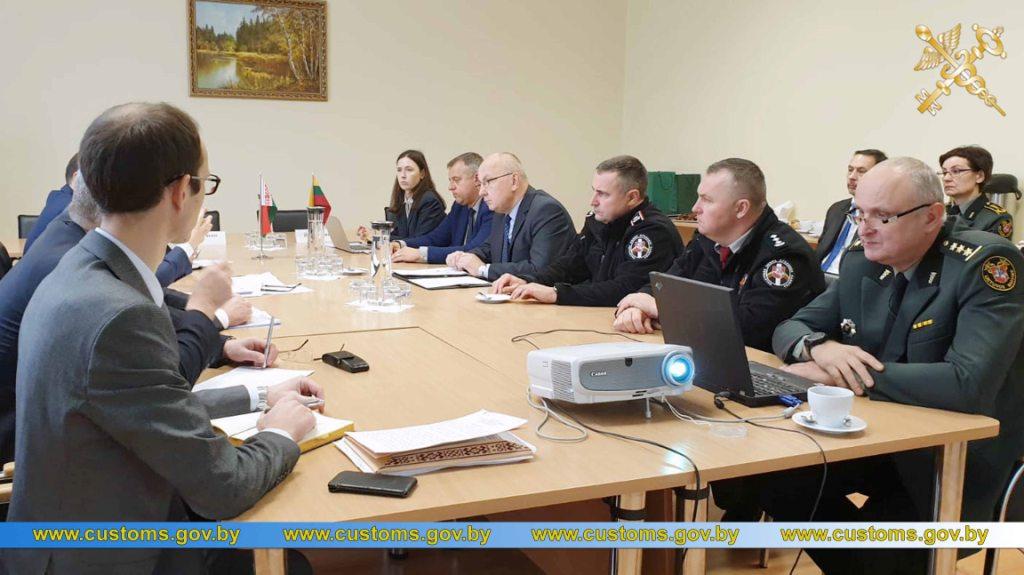 To achieve the required result, it was agreed to strengthen cooperation by intensifying the interaction of customs services with the border services of two States. By the way, such Memorandums on cooperation were concluded and effectively applied on the Belarusian-Polish, Belarusian-Ukrainian and Belarusian-Latvian segments of the State border.
Execution of the Memorandum on cooperation will be the next effective step towards strengthening mutually beneficial cooperation between the Republic of Belarus and the Republic of Lithuania. And its implementation will help to create favorable conditions for the movement of individuals and vehicles across the border, and increase the positive image of the two states in the international arena.