08.05.2019
Two passenger cars with switched VIN-numbers were found by Grodno customs officers
At the end of April, Grodno regional customs seized two cars that were illegally moved by citizens of the Russian Federation from Lithuania into the territory of the EAEU.
The Audi A4 and Audi A6 vehicles passed through the Belarusian-Lithuanian Privalka and Kotlovka checkpoints.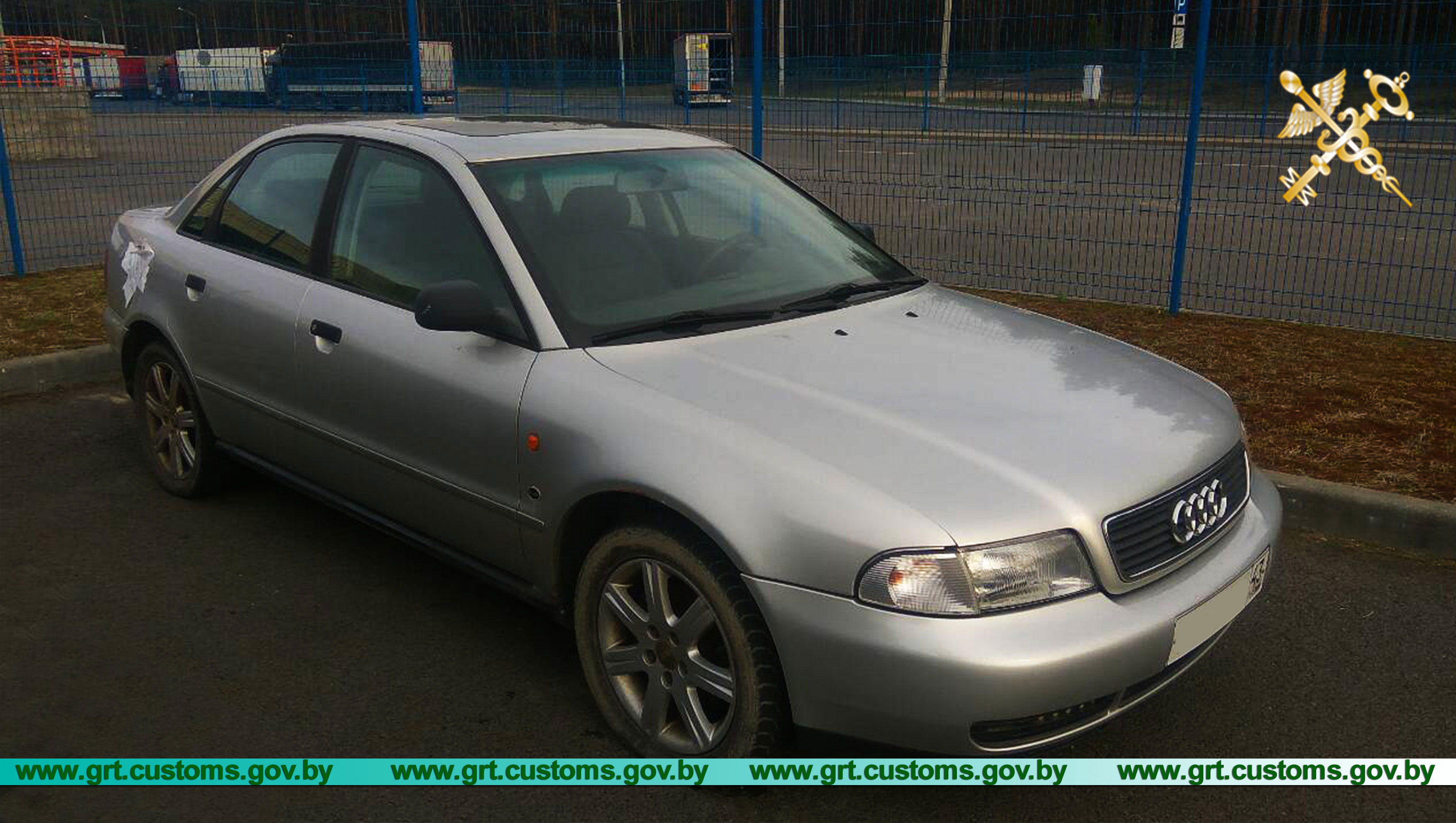 During the customs control, it was established that the cars of Russian registration, for the importation of which the customs payments were allegedly paid, have never crossed the border of the EAEU. In connection with the doubts regarding the authenticity of identification numbers, the vehicles were sent for examination. 
Experts of the Grodno and Oshmyany interdistrict departments of the State Forensic Examination Committee for the Grodno region confirmed that the primary VIN-numbers were indeed changed by destroying the salient of the number plate, which was subsequently marked with secondary marking.
Grodno regional customs initiated the administrative processes regarding the revealed facts in accordance with Part 2 of Article 14.1 of the Administrative Code of the Republic of Belarus.
Since the beginning of the year, Grodno customs officers have sent to the court materials on administrative offenses on 13 facts of illegal importation of vehicles into the EAEU territory. All the cars, most of which were trucks and semi-trailers, followed with switched identification numbers using registration certificates for other vehicles or using fake registration certificates.
Also this year, Grodno regional customs initiated the criminal case against a group of persons who organized in collusion the scheme of illegal import of cars into the EAEU (part 2 of Article 231 of the Criminal Code of the Republic of Belarus).