Republican Union of Participants of Customs Relations, established in January 2019, actively implements its goals: regular session of representatives of the Union was held
Representatives of the Republican Union of the Participants of Customs Relations have discussed interaction with the State Customs Committee and other state bodies in the field of customs.
We remind that the organization was created with the aim of establishing and maintaining official relations of an advisory nature between the customs authorities and persons engaged in foreign economic activity, authorized economic operators, their associations and unions.
"The Republican Union of the Participants of Customs Relations is another element of the unified system, in which the priority is the joint work of state bodies and business for the purpose of mutually beneficial interaction. The dialogue will undoubtedly have a positive effect on speeding up and simplifying customs procedures, provide business entities with new opportunities to implement their plans, make it possible to reach compromise solutions to common issues, minimize the risks of violation and customs legislation when carrying out foreign economic activity," noted the First Deputy Chairman of the State Customs Committee Vladimir Orlovsky.
The participants discussed the work plan for the current year. The priorities are implementation of customs cooperation of the Union in the Republic of Belarus, the organization's international customs cooperation, participation in experiments and projects conducted by customs bodies, development of state programs for customs development, and preparation of regulatory legal acts.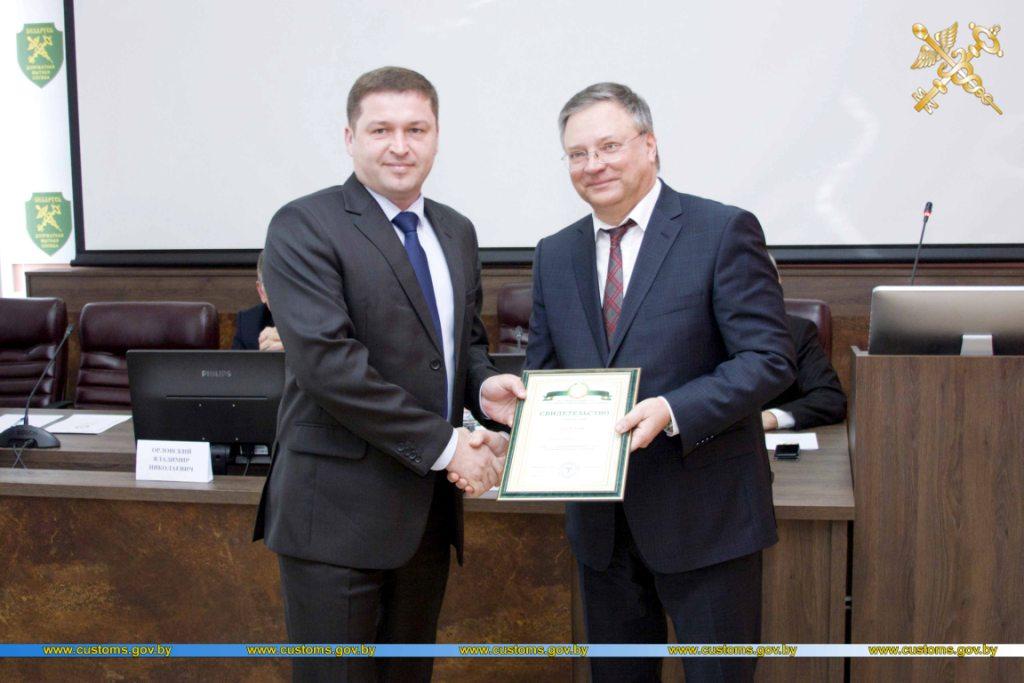 The session considered a draft regulation on the regional representation of the Republican Union of the Participants of Customs Relations and the Code of Business Ethics of the Republican Union of the Participants in Customs Relations.
23 business entities are members of the Union today.