187
05.10.2020
1-year customs students of the Yanka Kupala State University of Grodno took an oath of loyalty to the University, the Motherland and the people
30 1st year customs students of the specialty "Customs" took their first oath of loyalty to the University, the Motherland and the people. The Swearing-in took place at the University flag square.
Addressing the sworn-in, the head of the Grodno regional customs Andrey Kovalchuk sent congratulations from the Chairman of the State customs Committee Yuri Senko: "Dear freshmen! We see in you a reliable replacement and successors of the glorious traditions of the customs service, those who will develop and multiply its achievements in a few years! Let the words of the oath, spoken today, remain in your hearts and memory and be the starting point of an important life path! On this day, we express our gratitude to the teachers, on whose activities depends the personal and in the future professional development of the young generation, the formation of their active social and life position!"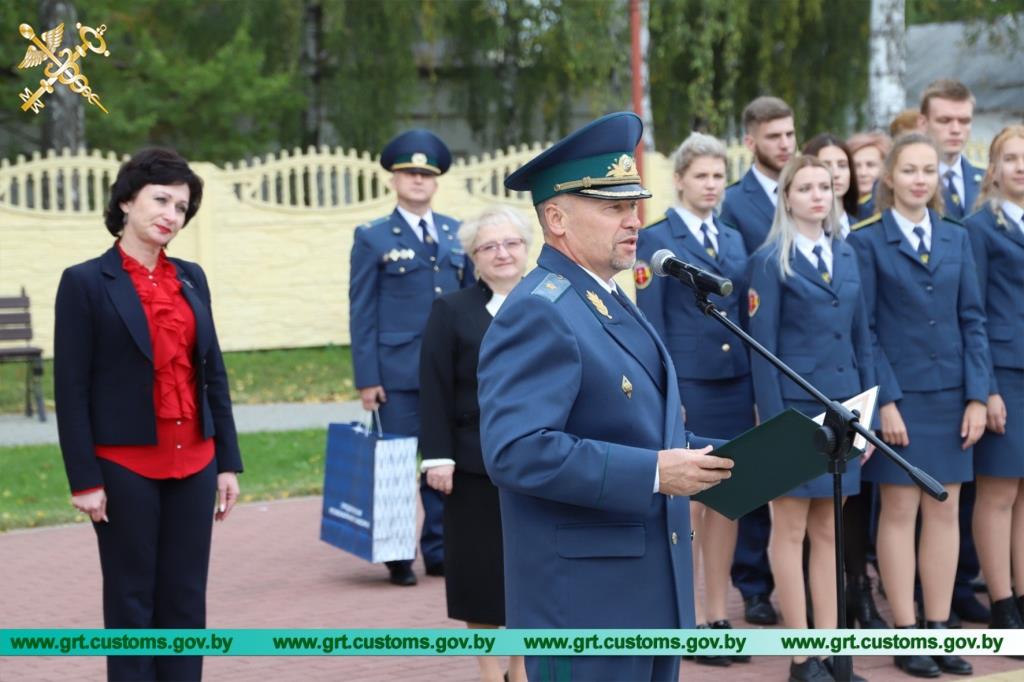 Students of the 4th year of the specialty "Customs" – graduates of 2021 came to congratulate students on a significant event. They wished their younger comrades to follow this oath, constantly improve, develop professionally and pass the path of students with dignity, so that in the future they can proudly join the ranks of customs officers of their native country.
The customs authorities, which are developing rapidly today, are interested in highly qualified, competent, smart and competitive young specialists. That is why, we try to support children, who have chosen the profession of customs officer, accompany them throughout the training period, providing an opportunity to study customs in practice.
And Belarusian customs is proud that you can obtain a diploma of customs in five educational institutions, and even to school - 17 classes of the Republic to get acquainted with the profession for the subsequent informed choice of a professional career.