144
26.11.2020
A Belarusian business entity submitted a deliberately forged document about the improper quality of 55 kg of caviar illegally moved, in order to avoid responsibility for the illegal movement of goods (video)
About 55 kg of sturgeon caviar intended to be illegally moved across the State border of the Republic of Belarus by a Belarusian business entity. Mogilev customs officers started an administrative process on this fact, and the business entity, in order to avoid liability, submitted a deliberately forged document, according to which the goods are not suitable for use.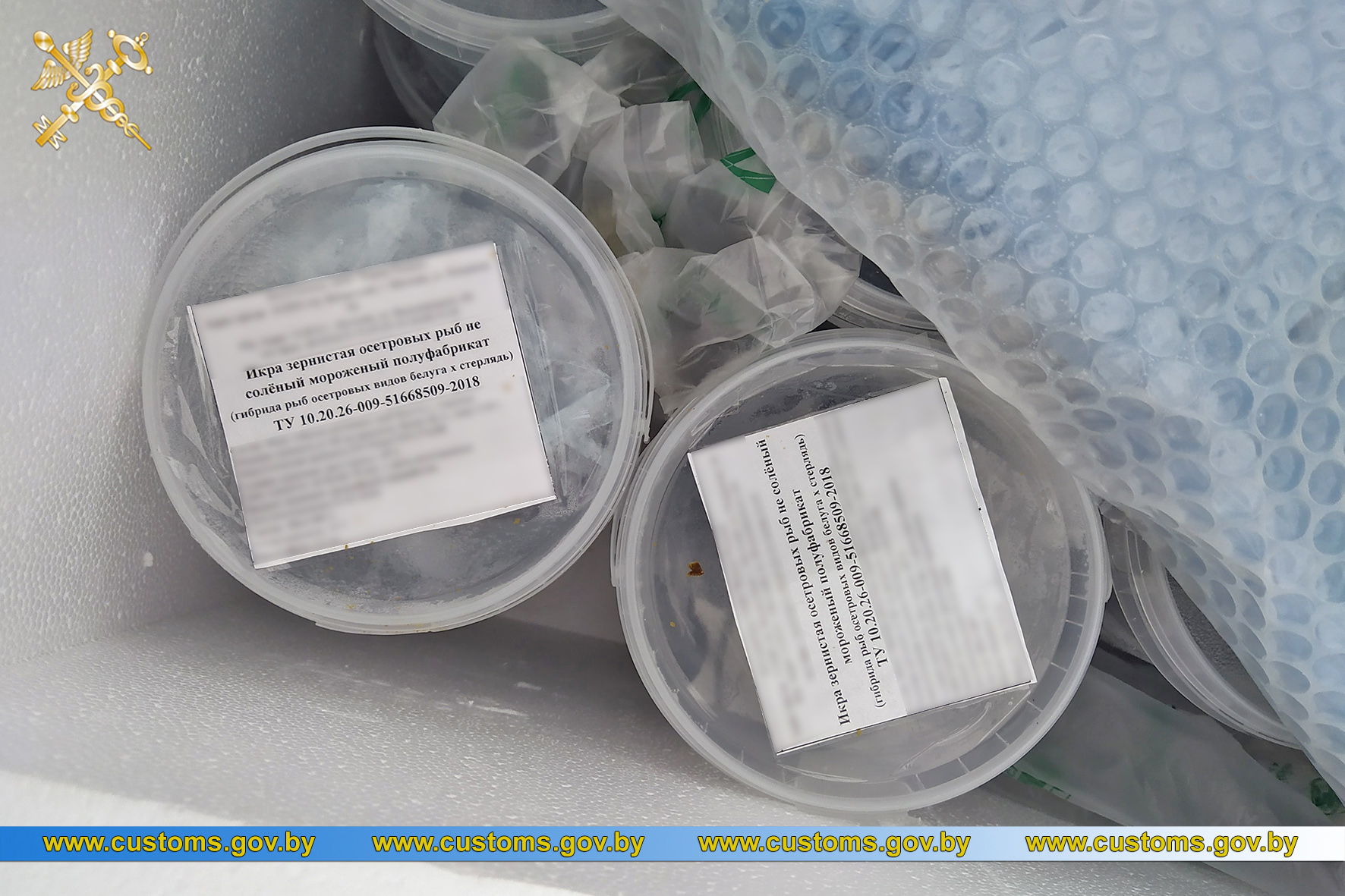 The movement of the FIAT vehicle containing caviar was suspended by Mogilev customs officers near the Belarusian-Russian border. The driver of the car did not have all the necessary documents for the product.
It is established that the business entity that owns the product specializes in growing sturgeon fish and carries out their further transportation.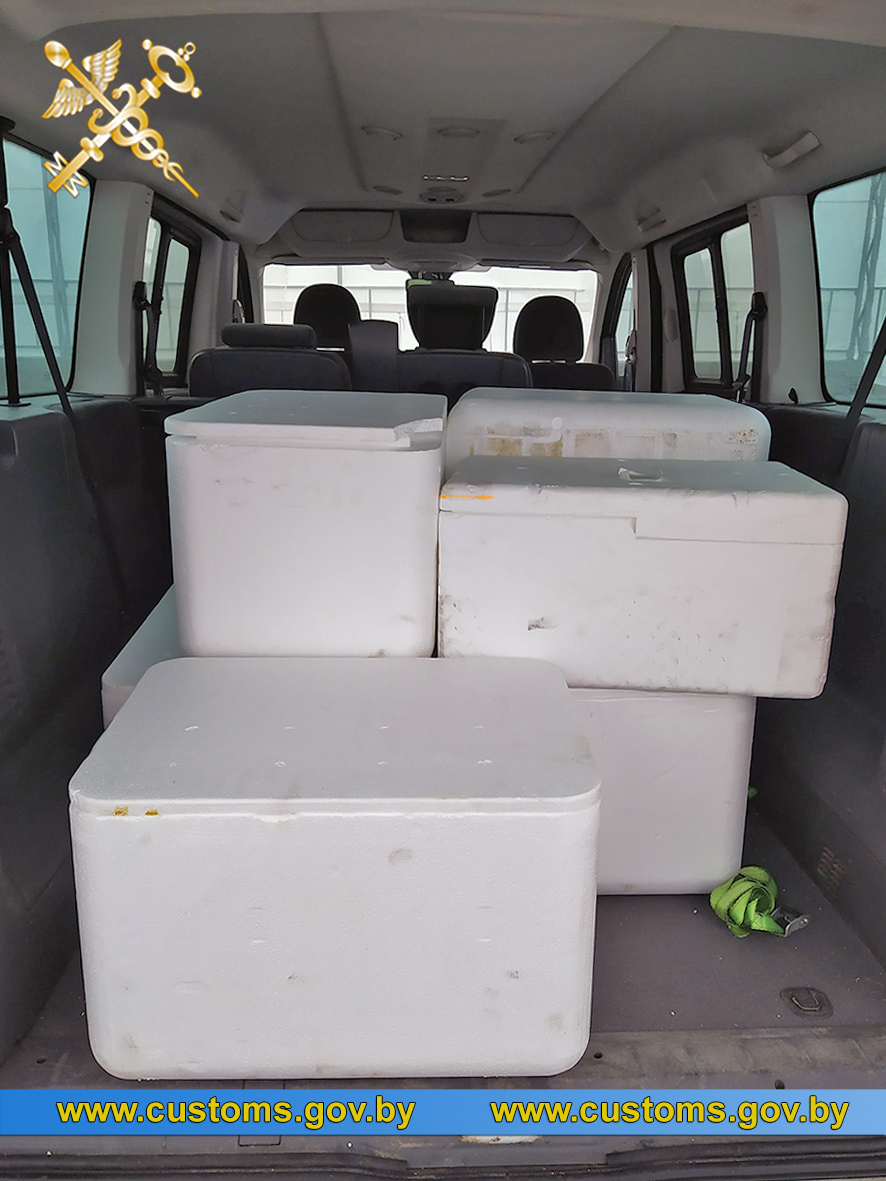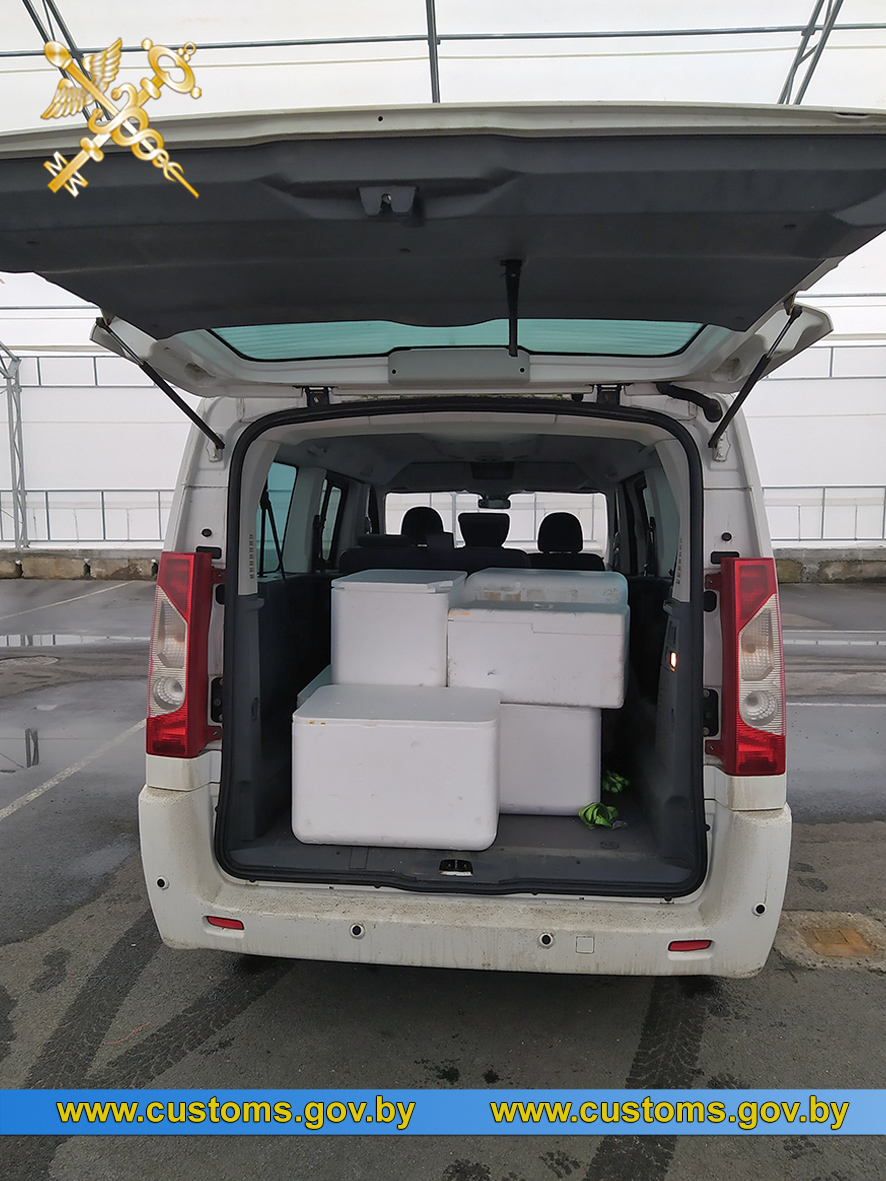 On this fact, Mogilev customs initiated an administrative process in accordance with part 4 of article 12.17 of the administrative Code of the Republic of Belarus.
As part of the administrative process, the company submitted to the customs an act of culling caviar on the basis of an organoleptic assessment of the quality of the product carried out by the company's technologist. Only the expert of the Customs laboratory found the opposite, issuing a conclusion that the caviar is of proper quality.
It turns out that a deliberately false act of rejection of the product was submitted in order to avoid liability.
According to preliminary estimates, the cost of a batch of caviar was 65.5 thousand Belarusian rubles.
The case materials were transferred to the Department of internal Affairs of the Mogilev regional Executive Committee for verification in accordance with the Criminal code of the Republic of Belarus.
Based on the materials of Mogilev customs