150
03.12.2020
A Belarusian woman, returning from Paris, hid more than 33.5 thousand euros from customs control, wrapping them in foil and food wrap
Minsk customs officers found more than 33.5 thousand undeclared euros in the luggage and hand luggage of a passenger on the Paris – Minsk flight.
Passing the border, a 34-year-old citizen of the Republic of Belarus chose the "green" corridor, thus stating that there are no goods and funds that are subject to declaration.
Customs officers drew attention to the citizen's anxiety during a standard survey for the presence of goods subject to declaration. After that, she was asked to follow the " red " corridor.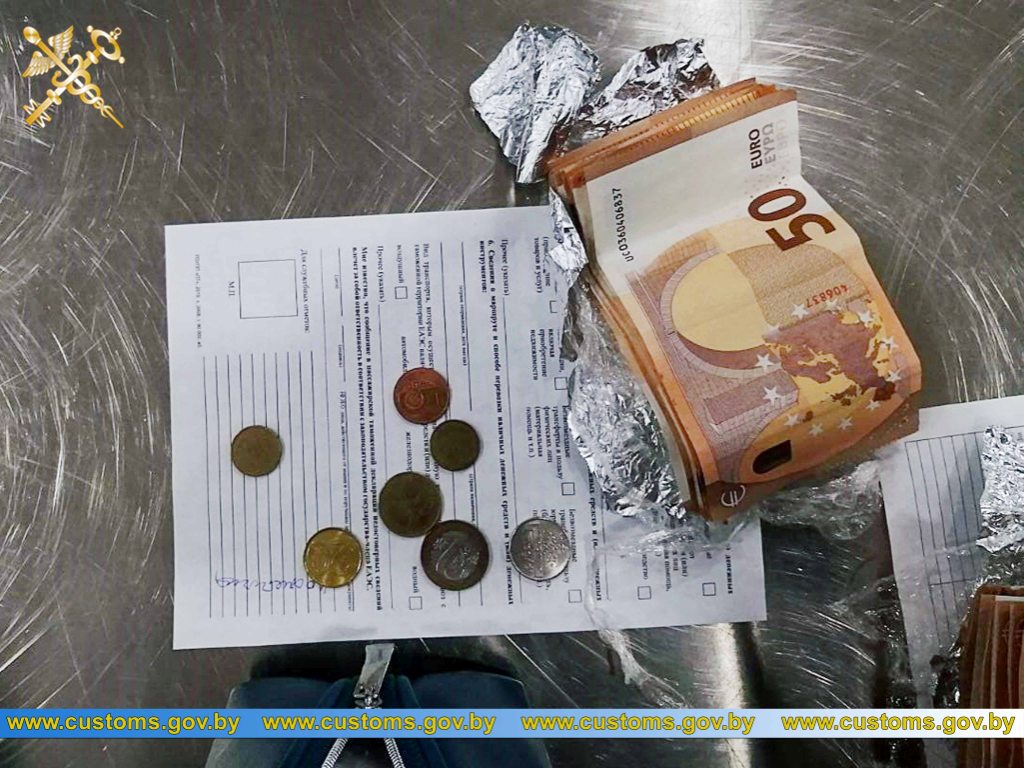 During customs inspection, 12 bundles of currency wrapped in foil and food wrap, mostly in 50 euro notes, were found in the luggage and hand luggage of the women. The total amount was 33.5 thousand euros, which is 4 times higher than the amount allowed by the legislation of the EEU to move without a written declaration. 
  The Minsk regional customs is conducting a check on this fact under article 173 of the criminal procedure code of the Republic of Belarus.
The state customs Committee recalls that in accordance with the customs rules of the EEU, cash moved across the customs border in the amount of more than 10 thousand us dollars in equivalent is subject to written declaration. In this case, the declaration specifies information about the source of origin of cash, as well as the purpose of their movement.
If the amount transferred exceeds 100 thousand us dollars in equivalent, the customs authority must additionally be provided with documents to confirm the origin of such funds.
Based on the materials of the Minsk regional customs